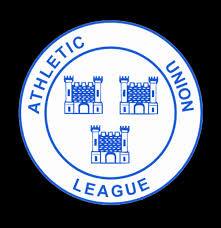 Estimated reading time:1 minute, 4 seconds
The Athletic Union League (AUL) in conjunction with the Football Association of Ireland is looking for expressions of interest to play in the AUL Futsal League (Men's Senior) and a new under 19 Futsal League.
Games will be played Mon,Tues,Wed or Thur nights in Tolka Rovers Complex and some other venues as some clubs have their own hall. The Leagues will start eight weeks before Christmas and go on for eight weeks after Christmas.
FAI High Performance Director Ruud Dokter added "I think this is an excellent initiative by the AUL league. The season allows for this and this idea is to be welcomed to keep players active. The technical benefits of futsal can only aid players development"
Paul Keogh FAI/Fingal development officer said "This is an exciting initiative by the AUL. Futsal in Ireland continues to grow and with the launch of New midweek u19 Futsal league for winter period I have no doubt there will be plenty of interest by teams"
Entry fee will be less than €400. Winners of the FAI Futsal Cup represent Ireland in the UEFA Futsal Cup. Imagine representing your Country. Well now you can.
Please send your expressions of interest before August 29th to the Hon Secretary of the AUL Dick Redmond at info@aul.ie