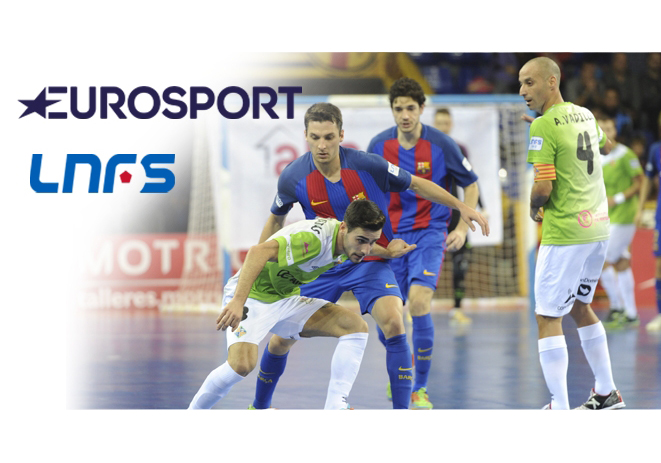 Estimated reading time:0 minutes, 45 seconds
Eurosport has gained exclusive TV rights for Spain's indoor football league through to 2019
Under the terms of the agreement, Eurosport 2 will broadcast the Liga Nacional de Fútbol Sala (LNFS) over the next three seasons, kicking off in February. The channel will appoint a completely new team of journalists and analysts for the coverage.
Eurosport 2 will air one exclusive game per week during the regular season, along with the Super cup, the Copa de España – with the quarter-finals, semi-finals and the finals – and the complete play-off for the LNFS title.
"Eurosport 2 is starting 2017 with the aim of getting closer to the Spanish audience and sports. This agreement is the first step to strengthen the channel's content proposal with new local rights," said the network in a release.
LNFS is one of the best indoor football leagues in the world thanks to teams like Movistar Inter, Pozo Murcia and FC Barcelona.