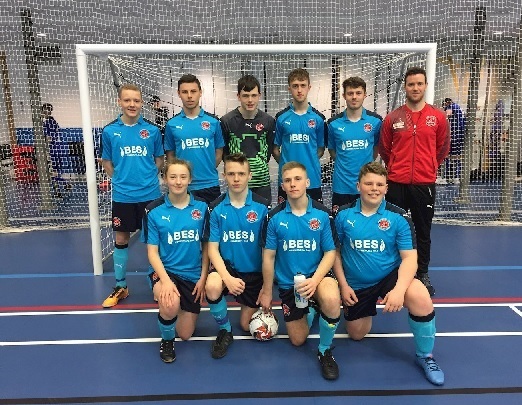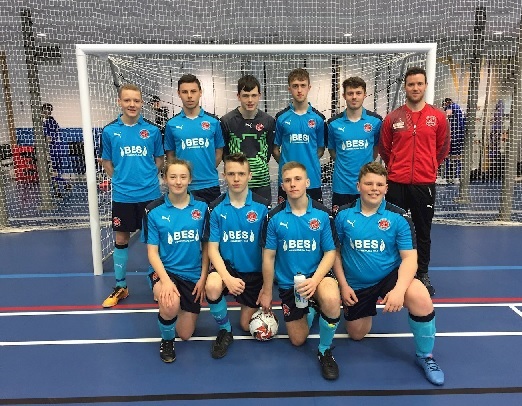 Estimated reading time:1 minute, 23 seconds
The FA Futsal Cup has helped to aid the growth of the FA National Futsal League over the years, clubs entering the competition have loved the experience which led to entering a team into the national league. Are we about to see Fleetwood make that potential advancement?
Fleetwood Town announced their first ever registration and appearance in the 2018 FA Futsal Cup.
The club will be represented by their Fleetwood Town Community Trust's Football Education BTEC students, who participate regularly in the EFL Futsal Trust Futsal Leagues.
This is a prestigious event for the students to be involved in, representing Fleetwood Town in a national cup, with the potential to progress through the rounds and play against The FA Futsal Super League teams.
The qualifying round will be held at Edge Hill University on Sunday 26th November with our first kick off starting at 10.15am. Fleetwood have been drawn in a group of 5, alongside Stoke City, Grimsby Town, Oldham Athletic and UK Futsal Academy. We will play in a Round Robin tournament, playing everyone, with the winner of the group progressing through to the next round.
Fans and parents of players are welcome to attend and cheer on the team in their efforts, hopefully supporting them through to the next round and putting Fleetwood and the Fylde coast on the up and coming Futsal map. The address of the venue is: Edge Hill University, Edge Hill University, St Helens Road, Ormskirk, L39 4QP. With Kick off at 10.15am.
Futsal Focus wishes the club and the students success in their efforts, and who knows, maybe in the near future we will see Fleetwood entering a club into the league.