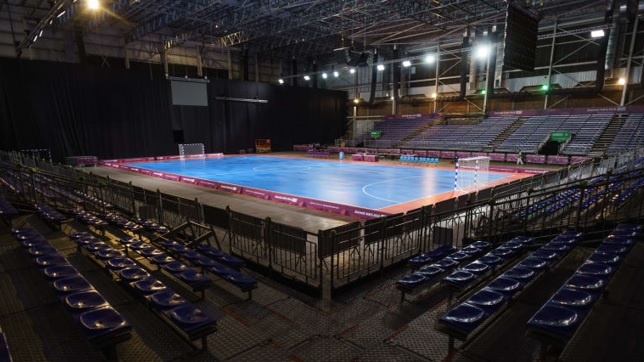 Estimated reading time:2 minutes, 6 seconds
Today, Sunday 7 October 2018 is a date that will go down in the history of the discipline, one on which futsal will make its debut as an Olympic sport following a long fight for it to take its place in the programme.
The action begins a day after the Youth Olympic Games opening ceremony at the famous Obelisk in downtown Buenos Aires. The Main Futsal Hall (Tecnopolis) and the CeNARD are the two venues for the competitions, with all games to be streamed live on FIFA.com.
Argentina, Brazil, IR Iran and Russia are just some of the prestigious names lining up in the men's tournament, in which the ten teams are split into two groups of five. The host nation have been drawn into Group A, while the other three will battle it out in Group B, with places in the semi-finals the prize for the top two sides in each section.
Brazil are the reigning South American U-18 champions, while the Argentinians finished runners-up behind them. The Russians, meanwhile, led the way in the UEFA qualifiers, scoring 34 goals and conceding only three.
Just as the FIFA Women's World Cup China PR 1991 was the inaugural FIFA women's football tournament, so will Buenos Aires 2018 be remembered as the first women's futsal competition to be organized by world football's governing body. The ten teams in the competition have also been drawn into two groups of five (C and D). Their goal will be to make the semi-finals on 15 October and the medal matches two days later.
The women's competition will feature two nations who have never appeared at a FIFA tournament of any kind before: Tonga, the runners-up in the OFC qualifying competition, and Dominican Republic. The two have been drawn apart, with the Oceania side playing Bolivia in their Group C opener on Monday and the Caribbean outfit taking on Cameroon in Group D on Sunday.
When Buenos Aires was named the host of the third Summer Youth Olympic Games in 2013, no one could have predicted that the programme for the event would include futsal or that Argentina would spring a major surprise by winning the FIFA Futsal World Cup Colombia 2016. Yet, both became a reality, with the home of the discipline's reigning world champions now set to host 20 teams and 200 players aged between 15 and 18. All of them are ready to fight it out for gold, silver and bronze and the chance to etch their names in the annals of futsal history.
Report is taken from FIFA.com