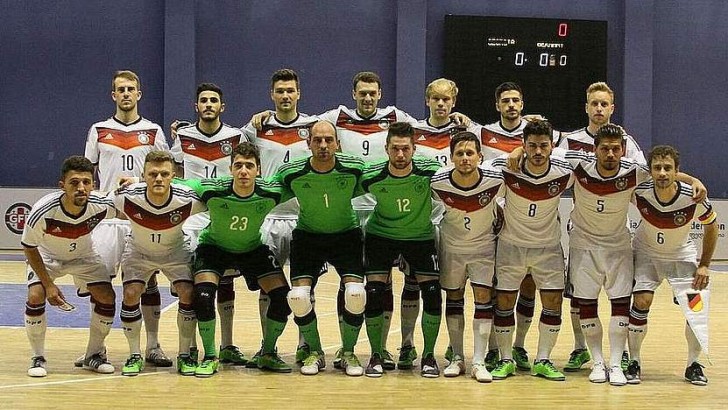 Estimated reading time:1 minute, 15 seconds
The German national futsal team on the 30th October and 1st November 2016 will play their first two official internationals against England. The venue of the meetings is still under discussion.
In December 2015, news was broken to the Futsal world that finally Germany was making plans to launch a German national futsal team. After the DFB made this decision to establish a new national team they appointed coach Paul Schomann and his coaching staff with the task to search for the best players. Competitions, scouting and research helped the coaching staff with this process.
This was followed by training in Kaiserau , Grünberg and Hennef . From April 13 to 18 a 16-member squad was selected to travel to Georgia for a training camp and to take part in closed-door matches. Although two unofficial test matches were lost, Schomann returned with positive findings from Georgia: "What I saw showed me that we have a good foundation from which we can build," said the coach.
Rainer Milkoreit , responsible for Futsal and DFB vice-president, said: "I am proud that we were able to take the decision in December to build a national futsal team that will represent Germany on the international stage and give the sports current followers an opportunity to sport their country in the sport they love plus the national team will help to attract many viewers who will be watching Futsal for the first time and can experience the attractiveness of this beautiful game immediately. I cannot wait for the two international matches against England. "