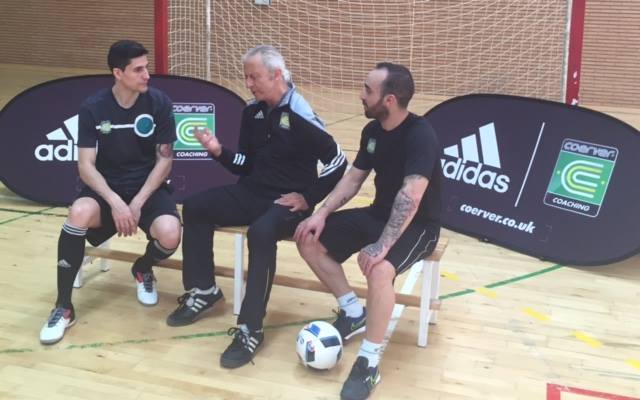 Estimated reading time:0 minutes, 35 seconds
Futsal is growing all around the world, a fact that cannot be ignored. And now, a global leader in youth development, Coerver Coaching are launching a Futsal program. This kind of recognition and investment is another huge step for Futsal and will further enhance the sports credibility and help to increase awareness of the sport globally.
Ricardinho 2016 World Player of Year & Carlos Ortiz Capitan of Spain, European Champions & one of next World Cup favorites along with Coerver Co-Founder Alfred Galustian are pictured above and below launching the Coerver Futsal program for 4-11 year olds.. Coerver has academies on every continent and is very popular in countries like Japan were Futsal is very popular with over 3 million participants.