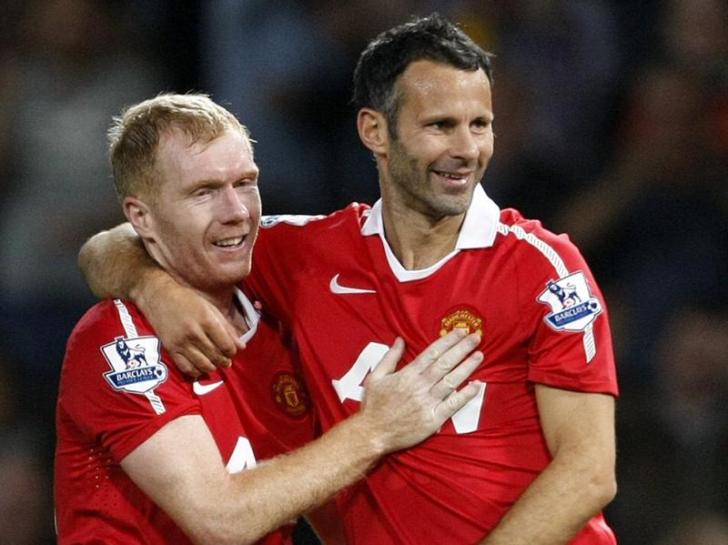 Estimated reading time:3 minutes, 34 seconds
The first edition of Premier Futsal, the world's first multi-national Futsal tournament, will kickstart on 15 July, Friday, in India. In the inaugural edition, there will be six franchises and each of them has one marquee player, mainly football legends.
Manchester United legends Paul Scholes and Ryan Giggs, along with World Cup winner with Brazil Ronaldinho, former Real Madrid star Michel Salgado, ex-Serie A striker Hernan Crespo and Futsal legend Falcao will be seen in action. Falcao replaced Deco as the latter withdrew from the tournament due to an injury. These six players will be the face of each team in the first season.
Where to watch live?
The matches will be held at 2:30pm BST and 3:30pm BST (7pm IST and 8 pm IST) between 15 to 24 July, with two rest days in between on 18 July and 22 July.
There will be no live coverage of the Premier Futsal in the United Kingdom. Sony Six, Sony ESPN and Sony Aath will provide live coverage of all the matches in India. Matches can also be streamed on SonyLIV.
Franchises
The six franchises are named after the cities and in the first season, each of the teams are named similarly. From the second season onwards, the franchise-owners will be allowed to rebrand their respective teams. The six teams are mentioned below.
Chennai 5s
Mumbai 5s
Kolkata 5s
Bengaluru 5s
Kochi 5s
Goa 5s
These six teams are divided into two groups, Group A and Group B. The teams in Group A are Chennai 5s, Mumbai 5s and Kochi 5s. The remaining three teams are Bengaluru 5s, Goa 5s and Kolkata 5s are in Group B.
Out of these six teams, the top two teams from each group will make it to the semi-final. The winner of Group A will take on the runner-up of Group B and vice-versa in the two semi-final fixtures. The winner of these two fixtures will meet each other in the final on 24 July.
Venue
Premier Futsal will be played in only two venues in the opening season. Chennai and Goa will be the two cities hosting the tournament, with the first six matches taking place in Chennai. The remaining fixtures, including the final will be held in Goa.
In Chennai, Premier Futsal will be held at the Jawaharlal Nehru Indoor Stadium, while the Goa's Peddem Sports Complex will be the host of last five fixtures, including the final.
Schedule
Match 1: Chennai 5s vs Mumbai 5s
Date and Time: 15 July, Friday – 2:30pm BST/7pm IST
Venue: Jawaharlal Nehru Indoor, Chennai
Match 2: Goa vs Kolkata
Date and Time: 15 July, Friday – 3:30pm BST/8pm IST
Venue: Venue: Jawaharlal Nehru Indoor, Chennai
Match 3: Mumbai 5s vs Kochi 5s
Date and Time: 16 July, Saturday – 2:30pm BST/7pm IST
Venue: Venue: Jawaharlal Nehru Indoor, Chennai
Match 4: Kolkata 5s vs Bengaluru 5s
Date and Time: 16 July, Saturday – 3:30pm BST/8pm IST
Venue: Jawaharlal Nehru Indoor, Chennai
Match 5: Kochi 5s vs Chennai 5s
Date and Time: 17 July, Sunday – 2:30pm BST/7pm IST
Venue: Jawaharlal Nehru Indoor, Chennai
Match 6: Bengaluru 5s vs Goa 5s
Date and Time: 17 July, Sunday – 3:30pm BST/8pm IST
Venue: Jawaharlal Nehru Indoor, Chennai
Match 7: Kolkata 5s vs Goa 5s
Date and Time: 19 July, Tuesday – 2:30pm BST/7pm IST
Venue: Peddem Sports Complex, Goa
Match 8: Mumbai 5s vs Chennai 5s
Date and Time: 19 July, Tuesday – 3:30pm BST/8pm IST
Venue: Peddem Sports Complex, Goa
Match 9: Bengaluru 5s vs Kolkata 5s
Date and Time: 20 July, Wednesday – 2:30pm BST/7pm IST
Venue: Peddem Sports Complex, Goa
Match 10: Kochi 5s vs Mumbai 5s
Date and Time: 20 July, Wednesday – 3:30pm BST/8pm IST
Venue: Peddem Sports Complex, Goa
Match 11: Goa 5s vs Bengaluru 5s
Date and Time: 21 July, Thursday – 2:30pm BST/7pm IST
Venue: Peddem Sports Complex, Goa
Match 12: Chennai 5s vs Kochi 5s
Date and Time: 21 July, Thursday – 3:30pm BST/8pm IST
Venue: Peddem Sports Complex, Goa
Semi-Final
Match 13: Group A winner vs Group B runner-up
Date and Time: 23 July, Saturday – 2:30pm BST/7pm IST
Venue: Peddem Sports Complex, Goa
Match 13: Group A runner-up vs Group B winner
Date and Time: 23 July, Saturday – 3:30pm BST/8pm IST
Venue: Peddem Sports Complex, Goa
Final:
Match 15: Winner of Match 13 v Winner of Match 14
Date and Time: 24 July, Sunday – 3:30pm BST/8pm IST
Venue: Peddem Sports Complex, Goa