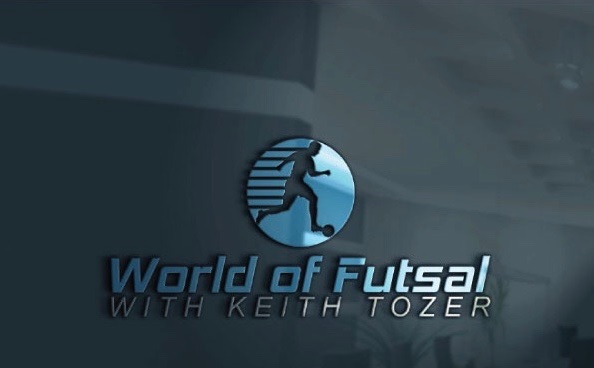 Estimated reading time:1 minute, 47 seconds
Keith Tozer President of Wisconsin Sports Group along with Allison Phillips President of Edge Marketing & Media announced the launch of "World of Futsal" podcast.
The new podcast will be hosted by Keith Tozer who guided the U.S. Futsal Men's National Team for 20 years, is the Commissioner of the PFL, Technical Director of U.S. Youth Futsal and a renowned FIFA Futsal Instructor. As the All-Time Winningest Coach in Professional Indoor Soccer in North America, Tozer credits the game of futsal for his six indoor championships and believes it is a secret weapon for player development.
The World of Futsal podcast will feature guests from around the world connecting all those who are involved in the game. The World Premiere will launch Friday, August 24 with the "pre-game show" with guest host Mark Litton long time GK Coach for the USFMNT. The premier show will highlight the reason behind the podcast, format, and what to look forward to in the upcoming shows.
Tozer stated, "I am extremely excited about the launching of the World of Futsal podcast as it will be very exciting for all the listeners to hear from those heavily involved in every aspect of the game of futsal."
The first three guests feature Jon Parry, Executive Director of U.S. Youth Futsal and Academy Director of Sporting KC of the MLS. Kyt Selaidopoulos, Head Coach of the Canadian Futsal Men's National Team and Diego Guitozzi former Head Coach of the 2016 FIFA World Cup Champions Argentina and recently named Head Coach of ElPozo Murcia Futbol Sala in the Spanish 1st Division of LNFS.
"We are very excited and honoured to be working with Keith Tozer, not only a leader in his community but a leader in the world of futsal", said Phillips. "We are so proud to be part of such an amazing show"
The new podcast can be heard at www.worldoffutsal.com website along with the shows schedule and can also be heard at on iTunes, Stitcher, SoundCloud, Spotify or World of Futsal facebook page. For those interested in becoming a guest or have any questions can email at, info@worldoffutsal.com