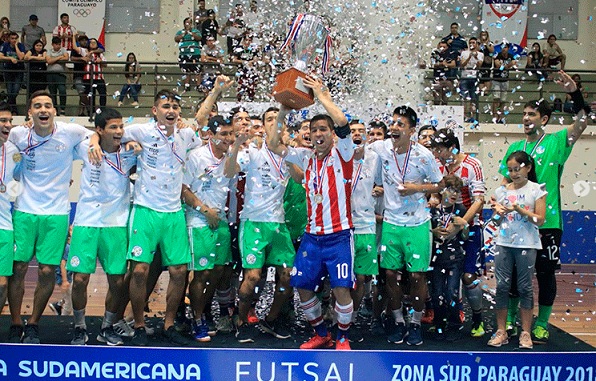 Estimated reading time:0 minutes, 44 seconds
The Paraguayan Futsal team did not fail in their decisive match against Argentina winning 2-1 in this talent-filled duel and was the best in the FIFA Conmebol Futsal Liga Sudamericana 2018 South Zone.
Paraguay had four victories, while the U20s won three of their four games. The Albirroja only needed a point to be the champions, but the U20s couldn't achieve it as they were defeated by Argentina 5 – 1.
In the senior competition, Paraguay dominated their group. The duel was closely contested but the Albirroja knew how to find the spaces and went ahead with two goals from Emmanuel Ayala and Juan "Cholo" Salas. Argentina scored with 55 seconds remaining, but there was no time for any fight back, Paraguay were the champions. Argentina came in second place, Uruguay completed the podium being in third place, Bolivia was placed in the fourth position and Chile stayed in fifth place.