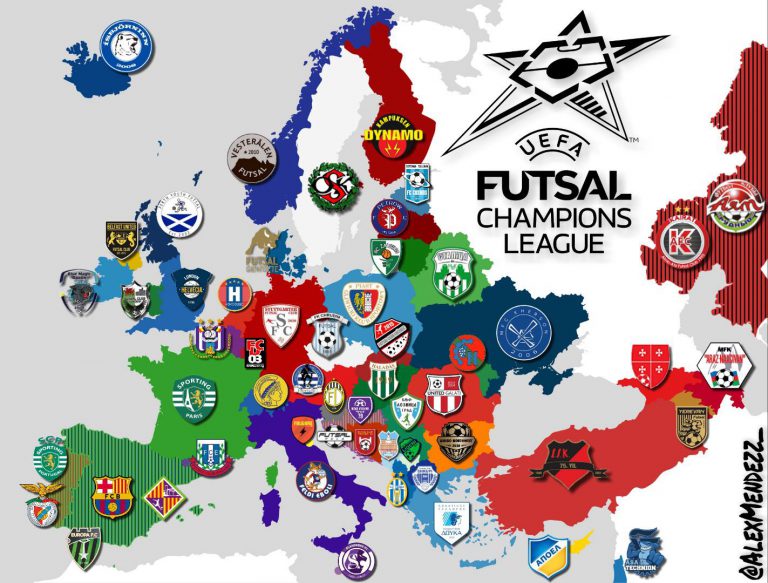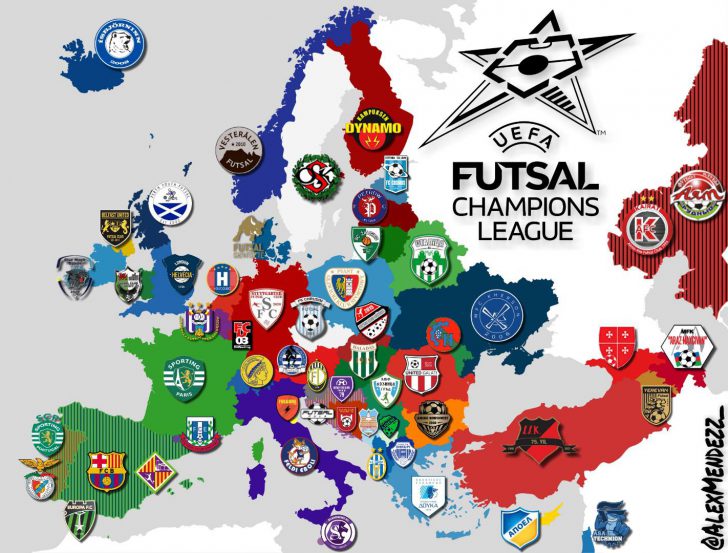 Estimated reading time:6 minutes, 37 seconds
For British-based futsal fans, with summer comes a sense of excitement for the UEFA Futsal Champions League, and the opportunities that it provides for clubs, coaches, and players to represent their respective nations and challenge themselves against their counterparts from across the continent.
Having won the FA National Futsal Series once again, London Helvecia, at the 9th time of trying, were looking to progress through to the main round of the competition via Group C, taking place in Yerevan, Armenia.
Elsewhere, Perth Saltires travelled to Austria as Scotland's representatives, the relatively recently formed Futsal Club Cardiff were in Estonia representing Wales, and Northern Irish champions Belfast United went all the way to Albania for their three games. So, the competition was truly spread far and wide, and for these three teams, the goals and ambitions of the competition were set relative to their own respective journeys. Cardiff Head Coach Manolo said:
"This is an amazing experience for our squad, but this competition is quite tough for us as we are the most amateur club (in the group) by far",
and this would also stand true for both Perth Saltires and Belfast United. With semi-professional and professional players on show for the opponents of the British sides, the ambitions of our clubs were around participation in the competition and to be competitive in their games, developing and inspiring their players for the future through their experiences in the tournament. So, all realistic hopes of qualification for the competition's main round rested on the shoulders of London Helvecia, and manager Enrique Guillen was the man who would try to lead them there. Guillen outlined his desire to succeed, stating:
"For the first time in nine years, this club has got a great chance to reach the main round."
With a strong squad that included a number of new recruits from elsewhere in the NFS, the English champions won their first two matches 15-0 against Europa FC and 9-6 vs Petrow. The London club seemed to be well on track to do just as their coach had predicted. 'All' they had to do was beat or draw with hosts Yerevan, who had already fallen to defeat in their opening game against Petrow. But things in futsal never prove that simple, and with a goalkeeping performance to behold from the hosts' professional and international keeper Emin Gharabekians, Yerevan ran out 8-4 victors, and by virtue of a gut-wrenching head-to-head method of splitting sides on equal points, gifted a place in the main round to Petrow.
So, ultimately, despite coming closer than ever before, Helvecia fell just short at the final hurdle and will have to contend with the fact that the Latvian side they beat will occupy 'their place' in the main round in Lithuania.
Assessing results and performance outcomes for British clubs elsewhere, Perth Saltires picked up a point to be proud of with a 1-1 draw against the eventual group winners Gentofte from Denmark. Futsal Club Cardiff and Belfast United lost all three of their respective games, but with far from embarrassing score lines that will hopefully have built some confidence and stand them in good stead for potential future European ventures.
Best of luck to all four of the British champions for the season ahead, with a special mention to Futsal Club Cardiff who, as coach Manolo revealed to me, the club will be transitioning to play in England's FA National Futsal Series Tier 2 which he hopes will provide more regular challenging opposition for the forthcoming campaign, with an eye on Tier 1 for the following season. Despite the best efforts of the British clubs, the questions over the relevance of the UEFA Futsal Champions League for developing futsal nations remain:
How effective is the competition for clubs participating in the preliminary rounds?
Does the competition do anything, currently, to aid the participating clubs' development and growth ambitions?
Furthermore, from a marketing, promotion, and development perspective, are these clubs in a position to take advantage of the competition, and do they have the know-how and support to do so?
Does UEFA currently offer enough financial rewards at the preliminary round stage?
Should amateur clubs have their own preliminary round section as even some amateur clubs will be more developed than others with a professional amateurism status, providing a benchmark for other clubs? If you don't know what professional amateurism means, it means a club could have its own facility and clubhouse. Staff who work at the facility/ clubhouse get paid but the players and coaching staff do not, and all money raised by the facility through tournaments, parties, etc goes to the development, and organisation of the club, and provides the players/ coaches with all the necessities they need to train, travel to games, etc.
London Helvecia has been involved in the competition for 9 years. Despite their dominance of English futsal, results suggest that they haven't developed significantly beyond the English game in that time. Perhaps going forward, UEFA could introduce more challenging qualification criteria to encourage clubs to develop? There are many questions to ponder.
Looking ahead to the main round, the group stages are:
Path A
The top three in each group progress to the elite round
Group 1: Mallorca Palma Futsal (ESP), Kairat Almaty (KAZ), Sporting Anderlecht Futsal (BEL, hosts), Sporting Club de Paris (FRA)
Group 2: Sporting CP (POR), Ayat (KAZ), Novo Vrijeme Makarska (CRO, hosts), Futsal Pula (CRO)
Group 3: Barça (ESP, holders), Dobovec (SVN), Hovocubo (NED), Luxol St. Andrews (MLT, hosts)
Group 4: Benfica (POR), Kherson (UKR), Haladás (HUN), United Galati (ROU, hosts)
Path B
Group winners progress to the elite round
Group 5: Mostar SG (BIH, hosts), Araz Naxçivan (AZE), Loznica-Grad 2018 (SRB), Örebro (SWE)
Group 6: Stalitsa Minsk (BLR), Liqeni (KOS, hosts), JB Futsal Gentofte (DEN), Piast Gliwice (POL)
Group 7: Kauno Žalgiris (LTU, hosts), Città di Eboli (ITA), Petro-w (LVA), Kampuksen Dynamo (FIN)
Group 8: Chrudim (CZE), Shkupi 1927 (MKD, hosts), Differdange (LUX), Lučenec (SVK)
The main group stage of the competition sees semi-professional and professional clubs compete for the elite round. With three places up for grabs, all groups are very interesting in Path A, but particularly in Group 1. Who will secure the coveted third place – Sporting Anderlecht Futsal or Sporting Club de Paris?
In Path B, again there are many intriguing groups, but Group 8 stands out with Differdange from Luxembourg, who won the Preliminary round Group G undefeated, being the team to watch. During the summer, they signed three Paraguayan international players from elite South American side Olimpia Asuncion. Juilo Mareco, Hugo Martinez, and Richard Rejala all contributed goals in each preliminary round match. All three scored goals for Paraguay in the World Cup in Lithuania last year and were also instrumental in reaching the Copa America final in February this year. Differdange will certainly be hoping to force their way into the elite round and make history for their club and country. We look forward to each of the group outcomes with great anticipation.
Author
Isaac Barrington is a journalist for Futsal Focus and Football Match Commentator. He is also a futsal player in the FA National Futsal Series for Birmingham WLV Futsal and was the BBC's Young Commentator Of The Year in 2017!
You can read more articles about domestic futsal in the domestic section by going to the top navigation bar or by clicking here
If you like this article and would like to keep updated on Futsal news, developments, etc then you can now follow Futsal Focus via Google News by following our page which will send you an alert as soon as we publish an article so please click here and follow us on Google.
You can also keep updated on Futsal news, developments, etc then please submit your email below in the Subscribe to Futsal Focus option.
Follow Futsal Focus by clicking on Facebook, Twitter, or Instagram or on the social media buttons on the website.