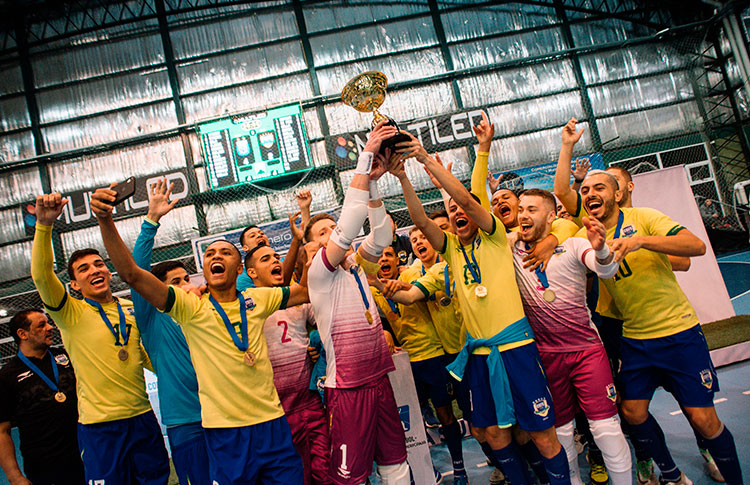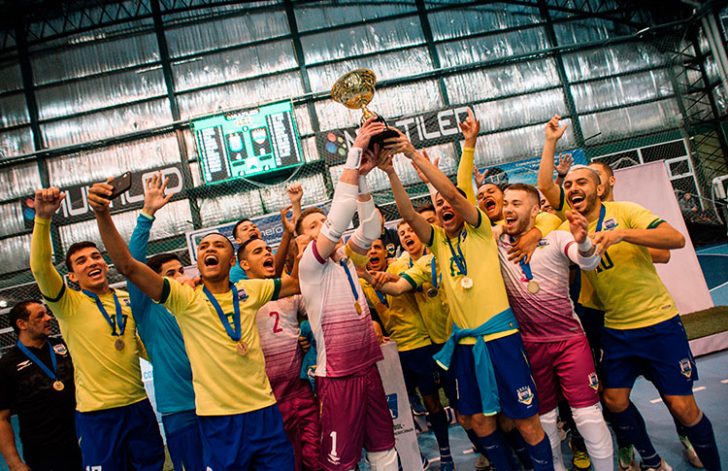 Estimated reading time:7 minutes, 32 seconds
The home of futsal is South America, Futsal has its origins in Uruguay and Brazil where, in the 1930's, two versions of small-sided football were being played in the cities of Montevideo and Sao Paulo, respectively.
In Montevideo, the Argentinean coach Juan Carlos Ceriani developed an indoor version of the 11 aside game that could be played in youth competitions in the local YMCA's. Meanwhile in Brazil, a version began to develop on the streets of Sao Paulo, leading to the publishing of the first rules of the game in 1936 from the country that would soon become the masters of the game.  Much has happened since then when it comes to the sport's development and Brazil continues to be a dominated powerhouse although their neighbours and old rivals Argentina are the current holders of the FIFA Futsal World Cup which they won in 2016 in Colombia.
It is now the year of the next World Cup which will take place in Lithuania. Brazil thrashed Ecuador 11-0 to become the first team from South America to seal qualification. The hosts of South America's qualification tournament put in a flawless performance in Group A, defeating Colombia and Paraguay before defeating Ecuador. Brazil booked their ticket to Lithuania and in the continental semi-finals with a game to spare in the group stage.
Venezuela made history when they defeated Chile 3-2 to qualify for their first ever Futsal World Cup to become the second team from South America to qualify for the world cup. Argentina were celebrating after their 3-1 victory over Uruguay confirmed their qualification. La Albiceleste were perfect throughout Group B, winning all four of their matches, scoring 14 goals and conceding three. Argentina join five-time champions Brazil and Spain as the only team to compete in every edition of the Futsal World Cup. The qualified quartet from the continent was complete when Paraguay brushed aside Colombia 4-1 in Group A. La Albirroja have now qualified for five consecutive Futsal World Cups.
With so much history, success and dominance from the region, Futsal Focus wanted to find out if the CONMEBOL's appetite for futsal matches their members developing the sport across the continent. Therefore, we reached out to a contact of ours called Rodrigo Perez, a Competition Coordinator for CONMEBOL´s Development department to find out about the Confederations plans to aid the sport's development further.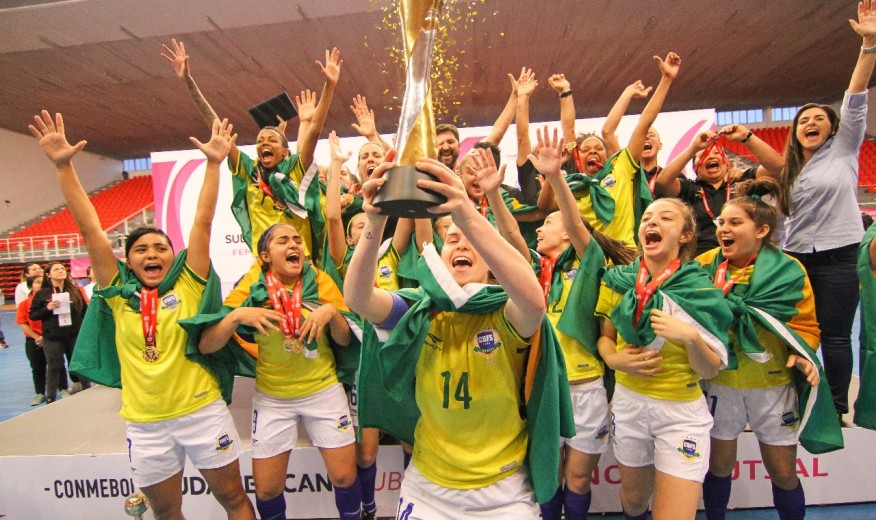 FF: Rodrigo, when it comes to the development of futsal in South America, what assistance is the CONMEBOL currently providing?
RP: CONMEBOL has a clear and firm strategy to develop futsal in each of its 10 Member Associations. The Confederation offers courses to futsal coaches and futsal goalkeepers coaches. In addition to financial resources for the organization of futsal events/ festivals, friendly matches, exhibition matches and for the construction of two outdoor futsal courts per year in each Member Association or if you want to update the court of a facility as well. By providing this financial assistance the goal is to increase the quality and quantity of competitions. Improving the level of performance and opportunity is also a priority for CONMEBOL and 4 years ago we created a new national team's tournament for the under-20 and adult categories called "CONMEBOL LIGA EVOLUCIÓN FUTSAL".
FF: In a recent interview, CONCACAF was criticized for its lack of support for the sport. What is the CONMEBOL's attitude to futsal and do they see the sport as a player development partner?
RP: CONMEBOL is the Confederation within FIFA that supports futsal the most in the world and provides more tools to its Member Associations to develop futsal. The sport originated here, it is a part of our history, culture, and sporting identity. Futsal is respected as a sporting opportunity in its own right and we are convinced that Futsal is a fundamental partner in the development of players for football as well. Futsal is now at the point where its needs to find its own entertainment commercial value across the associations like some of our members have been able to achieve. The associations late to develop the sport have nations here who have either established or are establishing futsal to look to for support including the Confederation.
FF: Venezuela made history qualifying for this year's world cup, to help the nation progress further what financial assistance does the confederation provide and for what purpose?
RP: Over the past 5 years, CONMEBOL has significantly increased its financial support to the elite level, providing each national team who qualify for the "FIFA Futsal World Cup" an amount of financial support for their preparations for the tournament. We also offer our Member Associations each year assistance and advice to progress their futsal development plans in a sustainable way with financial assistance for the organization and the delivery of futsal events and festivals.
FF: When it comes to competitions, what competitions are available to clubs and nations from adult to youth to aid the player development pathways for young players?
RP: The Competitions that CONMEBOL has available for Clubs, are as follows:
CONMEBOL LIBERTADORES FUTSAL (Male adult).
CONMEBOL LIBERTADORES FUTSAL FEMENINO (Female adult).
The Competitions that CONMEBOL has available for National Teams, are as follows:
CONMEBOL COPA AMÉRICA FUTSAL (Male – Adult).
CONMEBOL FUTSAL ELIMINATORIAS SUDAMERICANAS al Mundial de Futsal de la FIFA (Male – Adult).
CONMEBOL LIGA EVOLUCIÓN FUTSAL (Male – Adult).
CONMEBOL SUB-20 FUTSAL (Male – Under-20).
CONMEBOL LIGA EVOLUCIÓN FUTSAL (Male – Under-20).
CONMEBOL SUB-17 FUTSAL (Male – Under-17).
CONMEBOL COPA AMÉRICA FEMENINA de FUTSAL (Female – Adult).
CONMEBOL SUB-20 FEMENINO de FUTSAL (Female – Under-20).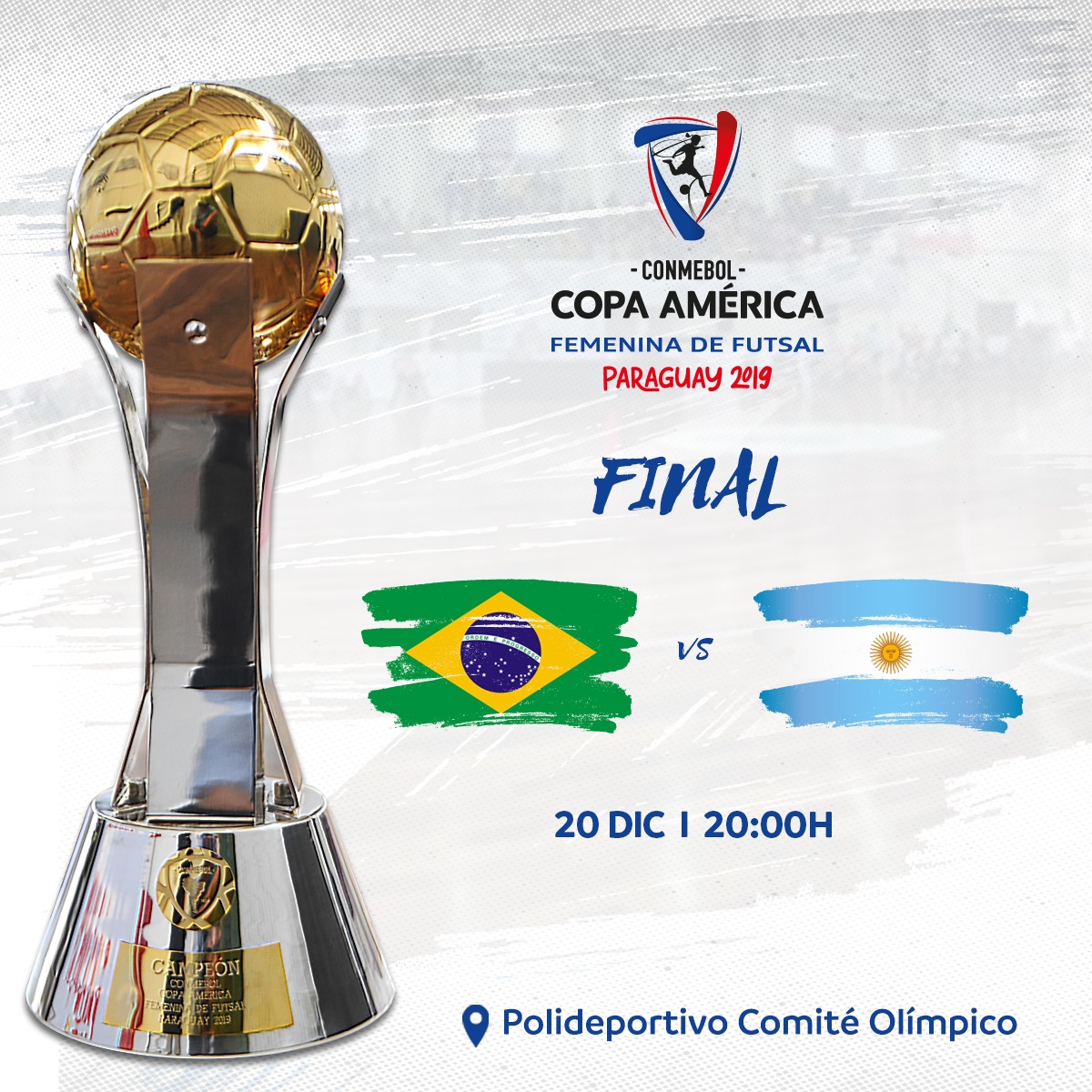 The Confederation will continue to monitor the sport's progress at all levels and where we feel we can develop further quality and assistance to give young players the opportunity to test themselves and develop then we will.
FF: What incentives are in place by the Confederation to encourage the sport's development in nations yet to fully embrace futsal?
RP: Further to what I have already mentioned, our member associations are all aware of the assistance we can provide. Those yet to embrace futsal to the same extend as others will do eventually, it is just a matter of time. I say this because of the sport's growth, not just in South America, but we are seeing more nations developing futsal and beyond, embracing the sport increasingly. Furthermore, nations yet to develop futsal, we like to chose them to host futsal competitions so they can see the benefits and value of futsal which we hope will open their eyes to the sport's potential.
 FF: What are the Confederations future plans for the sport to continue its development?
RP: CONMEBOL's current strategy is to assist in the sport's development with better coaching courses, facility development and quality competitions. Looking to the near future, the next development step will be to improve its professionalism.
As mentioned in a previous question, in the youth categories we have competitions for under-20 category for both male and female, and we are the only Confederation in the world that has youth competitions for the men´s under-17 category as well.
View this post on Instagram
With our "CONMEBOL LIGA EVOLUTION FUTSAL", we are making it possible for under-20 players to play matches in the adult category in the tournament. Up to 3 players in the under-20 category can be chosen for each match to be a part of their squad and to play. Providing youth players more experience to improve their performance and development at the South American and world level. I feel this is very important, young players can travel and share experiences with adult players, stay at the same hotel, train and mix with them. All of which will contribute, not only to their playing development but to their psychological development as sport at the elite level is very much a mind game.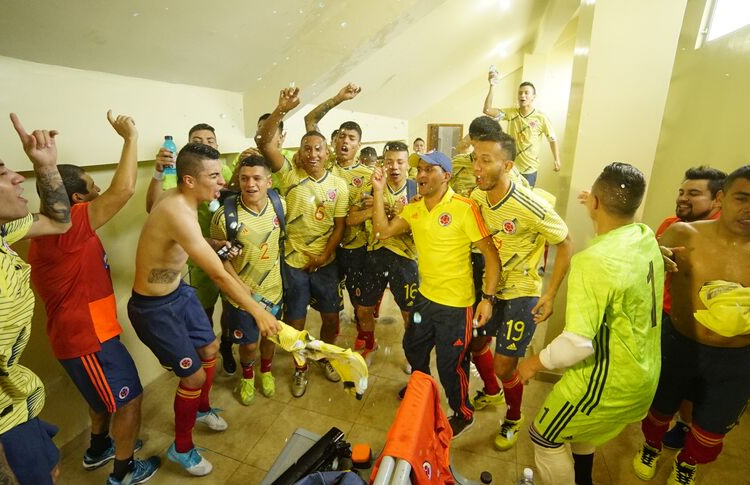 No Confederation in the world supports futsal more than the CONMEBOL does, we provide more official competitions for the youth and adult categories for men and women's futsal at the club and national levels than any of the other Confederations.
An important fact to keep in mind is that in the world of football and futsal, we export more professional players than any of the other Confederations in the world.
 You can read more articles about global futsal by going to the top navigation bar or click here
If you like this article and would like to keep updated on Futsal news, developments, etc then you can now follow Futsal Focus via Google News by following our page which will send you an alert as soon as we publish an article so please click here and follow us on Google.
You can also keep updated on Futsal news, developments, etc then please submit your email below in the Subscribe to Futsal Focus option.
Follow Futsal Focus by clicking on Facebook, Twitter, or Instagram or on the social media buttons on the website.