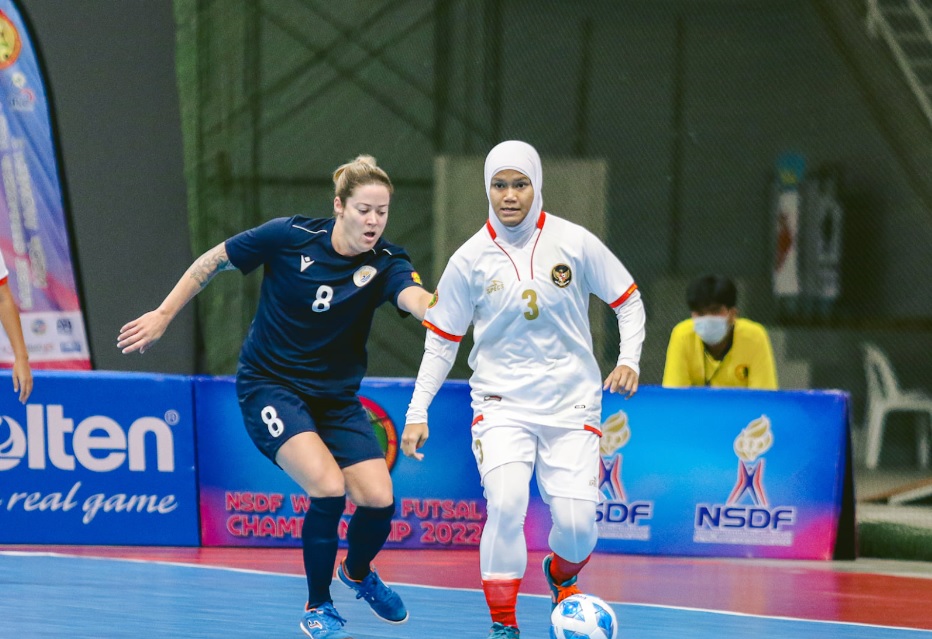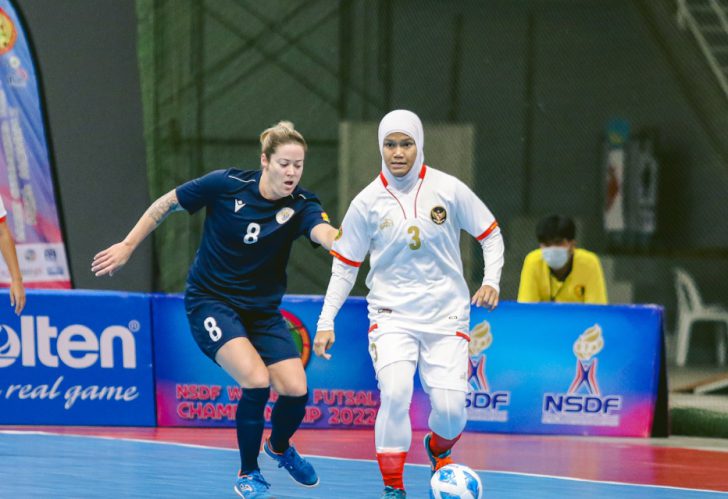 Estimated reading time:4 minutes, 26 seconds
Futsal has had incredible growth worldwide, particularly on the women's side of the sport. Even before the pandemic, women's futsal was brewing in Asia at a club and national level.
We always hear about Japan and Iran, the two powerhouses of Asian futsal, but in recent times the South-East Asian countries have been working hard to push the sport.
Thailand, Indonesia, Vietnam, and Malaysia have been developing leagues and national leagues allowing talented players to emerge in the sport.
Thailand's women's national team has had a great year, winning the NSDF Women's tournament in April in Pattaya against Myanmar, Indonesia, and South Perth Futsal Club (Australia). A gold medal in the SEA and winning two friendly matches against Morocco in the Women's warm-up futsal competition at the Moulai Abdallah Complex in Rabat, Morocco, in July.
Indonesia launched a Women's Professional Futsal league composed of 6 clubs, and Pusaka Angels have been crowned champions for the 2022 season. The FFI (Futsal Federation Indonesia) has planned to increase the number of clubs participating in the national league to 8 for the 2023 season.
Futsal in Indonesia has a huge following, some of the women's athletes competing in the Women's Professional Futsal league have incredible social media followings, reaching up to 160k followers on their social media profiles.
Japan completed its 18th All Japan Women's Futsal Championship in March 2022 and Iran continued its Women's Futsal Premier League with 16 clubs participating, divided into 2 groups of 8.
In June, Saudi Arabia hosted the WAFF Women's Futsal Championship, an international women's futsal tournament organised by the West Asian Football Federation (WAFF), where 6 national teams competed to win this prestigious trophy: Bahrain, Iraq, Palestine, Saudi Arabia, Kuwait, and Oman. The tournament was held from 15 to 24 June 2022 and Iraq won the Grand Final against the hosts, Saudi Arabia, 4-2.
Australia, which is now a part of AFC (previously a member of OFC) is lacking the presence of a national league as well as a women's national team but there are rumours that the federation is planning to have a women's national side in 2023, as well as a National League, perhaps 2023, will see the return of the F-League since 2016
Women's sports in general are experiencing global growth and investment, and Futsal is not any different from other sports. Futsal to date is still missing an official women's FIFA Futsal World Cup, which would be a great stage for these teams to shine.
Futsal Focus spoke with Insyafadya Salsabillah who plays for Pusaka Angels in the Indonesian Women's Professional Futsal League and the Indonesian National team, and won the top goal scorer award in the 2022 season:
"Women's players in Asia are so talented but I feel we don't have the same level of competition men's futsal has. We only have AFC, but we do not have AFF, and an event in the SEA games has just been introduced. The media is heavily focused on the men's side of the sport, and women's futsal has little or no media coverage. We have a great competition in Indonesia and the girls start playing at a very young age, the league went pretty good so far but we have had some issues with match schedules. I made my first cap in the NSDF Women's tournament in April 2022 in Thailand, which was the first competition we played for 4 years because of Covid, and it has been a great experience to compete against Thailand, Myanmar, and South Perth from Australia. The last time Indonesia played was in 2018 at the AFC women's tournament, and for me, being a part of the National team has been a great experience because I was the youngest player in the team and I learnt so much from the other experienced players such as the right mindset and the tactics that the coach gave us.  The Indonesian Federation still doesn't have a clear women's national team program and we feel we are not progressing as far as we should be compared to other countries. I'd love to watch and play against Japan and Iran in Asia, and one day against Spain and Portugal."
Main picture:  Insyafadya Salsabillah – Indonesia vs South Perth FC – NSDF Women's Futsal Championship 2022 – Pattaya (Thailand- Credit: Atwentyone_Official
Author 
Roberto Boi has had a long career in futsal and marketing working in Italy for companies such as Barclays, and Incredit Plus. In Australia for Dilate Plus, Macron, Pro Futsal, and Football West. He is also a futsal coach, an aspiring futsal agent, and now a journalist for Futsal Focus.
You can read more articles about global futsal by going to the top navigation bar or by clicking here
If you like this article and would like to keep updated on Futsal news, developments, etc then you can now follow Futsal Focus via Google News by following our page which will send you an alert as soon as we publish an article so please click here and follow us on Google.
You can also keep updated on Futsal news, developments, etc then please submit your email below in the Subscribe to Futsal Focus option.
Follow Futsal Focus by clicking on Facebook, Twitter, or Instagram or on the social media buttons on the website.