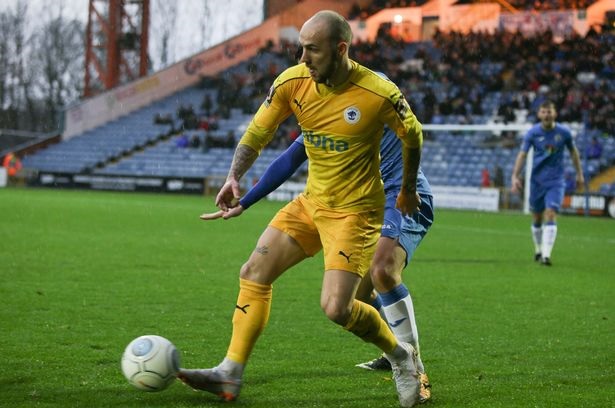 Estimated reading time:8 minutes, 15 seconds
Today's interview is with former professional football player Adam Dawson and for those of you who don't know who he is, here is a brief summary:
Adam is 27 years old and was born and raised in Bury, he joined Liverpool FC from Bury FC at the age of 14 for a reported fee of £100,000, having turned down an offer from Manchester City. Dawson then spent two years back at Bury FC after being released by Liverpool FC but was then released on completion of his scholarship due to mutual consent.
In June 2011, Adam signed his first professional contract with then, Premier League side Wigan Athletic, a one-year deal, following a successful trial. Since then Adam has spent time at a number of football clubs which include Leicester, Tranmere Rovers, Darlington, Macclesfield Town among others. Despite Adam's career being in football, he was introduced to futsal and has been playing the sport outside of Football ever since.
Futsal Focus: Adam, how did you find out about futsal, who introduced you to the sport and what was your first impression?
Adam: I was quite young, to be honest, when I was a kid there wasn't much going on in the UK in regards to futsal. However, I remember seeing the Joga Bonito adverts with Ronaldinho and Robinho and they were my idols growing up therefore when I looked into their backgrounds I came across futsal and started watching videos on YouTube.  I was instantly taken by the sport, and so my interest was sparked.
Futsal Focus: In your career playing Football, has any coach introduced futsal as part of their coaching or introduced futsal movement into tactics/game strategies?
Adam: Unfortunately not, which is a real shame as I believe that the benefits from futsal are a major part of development, not just technically but for understanding patterns of play and tactical awareness. I really wish it had been part of my early development growing up, but in terms of ball mastery, practising skills and techniques, and how to handle the ball in tight areas that was my thing, and I think that's why I enjoy futsal so much as it really suits the style of player I am. And, let's me showcase my abilities a lot more than football does because you are constantly involved in the game. You get a lot more touches on the ball than you do in 11 a-side and that's what you want, you want to be on the ball so you can really express yourself. You can't hide in futsal.
Futsal Focus: At the clubs, you have played at did any of them use Futsal to develop players at their academies?
Adam: The only one I've experienced was Tranmere, they had an amazing futsal arena and facilities attached to the stadium. I know they had a scholarship programme for futsal which I thought was really good. But, a lot of football clubs have started to integrate futsal within their academies which is great to see, though, there is some cultural resistance to the sport. Despite this,  I think the FA is doing great work to develop this sport and address the resistance which will see attitudes gradually change a lot more in the next 5 years to 10 years.
Futsal Focus: Before playing for Bolton Futsal Club, were you playing Futsal in your spare time outside of Football?
Adam: I was about 17/18 when Ronnie Johnson (Liverpool Futsal Chairman) got in touch with me. I sent him a few clips and he was really keen on bringing me down and it has continued on from there ever since.  Plus, knowing people involved in the sport has helped me to keep up to date on the sport's development in England.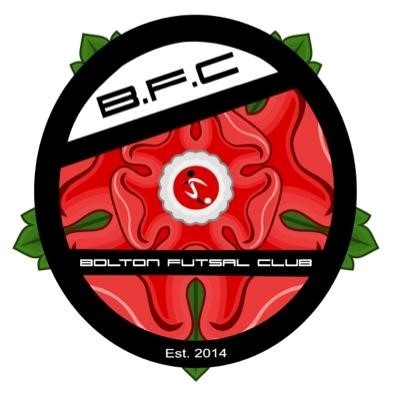 Futsal Focus: How did you get introduced to Bolton Futsal Club and why did you decide to play for them?
Adam: When I joined Liverpool, I met Fahid Suleman and we became very good friends. He basically mentored me and showed me the game of futsal in more detail. Fadhid and I are still very close, he used to pick me up and take me to training as I didn't drive back then and he was always giving me advice and coaching me through things. I learned a lot from him and I owe him for that.
I went into full-time football and I moved away from home so I couldn't really commit to futsal as I didn't drive and also when you're in full-time football it goes against your contract if you play sports outside of football though I always did on the side. I loved futsal too much and felt so much more aware and sharper when I went on to play 11 aside. But, the Bolton move came around because Fahid had gone there after leaving Liverpool so whenever there was an opportunity to play or train I wanted to go along.
Futsal Focus: Has the transition to Futsal been difficult for you?
Adam: No, it's not been as I'm well aware of it and have been involved in futsal for quite a while now, it suits my style of play and I understand the game. Of course, I'm always learning as the most difficult side of the game is knowing the rotations and patterns of play and also the set pieces, but like anything the more you practice them with the group the more you get to grips with it.
Futsal Focus: You are still very young at 27 so now that you looking to focus on futsal, what goals have you set for yourself this coming season?
Adam: I think because of football I've never had the freedom to commit properly but if futsal paid over here I'd choose it all day long. That's how much I love the game, however, we all have to make a living, and football is the only way I've ever known to make money. I've always wanted to play futsal regularly and play for England, that's a huge ambition of mine. But, most importantly to just really express myself and showcase my abilities in futsal.
Futsal Focus: Do you have ambitions to play for the England International team or to potentially aim for professional Futsal in Europe?
Adam: Of course, I'd love to, who wouldn't but I have to take it step by step. It's a big year for me but it's one I'm ready for so we will see what happens. I've got a lot to prove and we'll see how it pans out. But, I'm confident I can make an impact.
Futsal Focus: You will be playing with England Futsal International Stuart Cook this season, have you discussed with him your ambitions and what do you think you could learn from him or any of your teammates to improve?
Adam: I've known Cookie for some time, I've always followed him. He's an amazing player and can do things a lot of players can't. He can dictate a game and win you a game and there aren't many players around like that which is why he is so important to the England squad. I can definitely learn a lot from him. His knowledge of the game is at the highest in terms of the level he's played at for England and what he's achieved. So having him around and playing with him will take me to another level.
Futsal Focus: Now, that you have the experience of both Football and Futsal in England. There are players out there who have been released from clubs, potentially playing in lower league football, or have given up on Football altogether but still play 5 a-side though their skillset may be more suited to Futsal. The sport is still growing in awareness in England and the UK therefore, what would you say to those players to encourage them to get involved in Futsal or to give it a chance?
Adam: Definitely get involved or give it a go. You might realise futsal suits you a lot more due to the type of player you are. There is a lot of talented players in the lower leagues who are technically better than the level they are at and fall out of playing for whatever reason. Playing football in the lower leagues is difficult, it's a lot more physical than technical so unless you are in the right team and under the right manager it's very difficult to express yourself. But, in futsal you are always on the ball and you are always rotating so if you love that side of the game, you'll definitely love futsal.
It's nothing like a scrappy game of 11 a-side where you get the odd moments to go 1v1 or play a 1-2 and get the ball back or rarely touch the ball and get subbed off because you're not getting the moments to showcase your abilities other than working hard to do a job for the team. In Futsal, you do get time on the ball and the opportunities to show what you can do whilst also being a team player.
You will understand what I mean if you give it a go but if you enjoy football for how it's played at it's best then you'll love futsal.
If you like the information provided, you can read more articles about domestic futsal by going to the top navigation bar or click here
If you like this article and would like to keep updated on Futsal news, developments, etc then please submit your email below in the Subscribe to Futsal Focus option.
Follow Futsal Focus by clicking on Facebook, Twitter, or Instagram or on the social media buttons on the website.