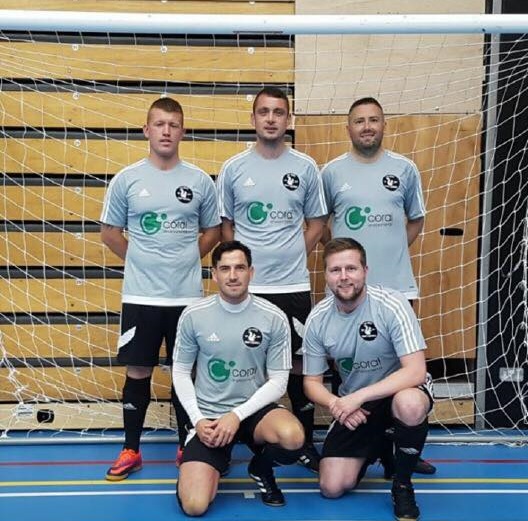 Estimated reading time:5 minutes, 35 seconds
A record 56 clubs have entered the UEFA Futsal Cup for 2017/18, and all will be involved in the preliminary and main round draws at 14:00CET on Thursday 6 July.
For the first time four nations (Russia, Spain, Portugal and Italy) are entering two clubs and no teams receive byes to the elite round. The 24 clubs with the highest coefficients receive byes to the main round while the other 32 start in the preliminary round.
Full coefficient rankings
Preliminary round (22 to 27 August)
• Eight groups of four.
• Every group will contain one side each from the four seeding pots, ranked by coefficient.
• Eight clubs, including six of the 19 newcomers starting in the preliminary round, have been pre-selected as mini-tournament hosts and will be drawn separately before being placed in their appropriate seeding position.
• The eight group winners go through.
• Due to a decision of the UEFA Emergency Committee, clubs from Kosovo cannot be drawn with teams from Serbia or Bosnia and Herzegovina. Therefore SG Mostar (BIH) cannot be drawn in the same group as FC Liburn (KOS), who would be moved to the next available slot.
• Northern Ireland is entering a club for the first time, to be decided when their national competition is completed in July.
Due to Northern Ireland entering teams for the first time, Futsal Focus spoke with two players, Ciaran Donaghy and Barry Baggley who are involved in the National League to get their thoughts and opinions:
Belfast United and Northern Ireland International Futsal player, Ciaran Donaghy:
"My first real Futsal experience was as part of a two-man team from the Irish FA (the other being Jonathan Michael Northern Ireland Head Coach) to a UEFA Study Group Visit to Prague back in 2014. We went there to find out more about Futsal and try to bring it back and successfully develop a Futsal culture here in Northern Ireland. Three years later and we have a Futsal Strategy in place, a senior International team, the Northern Ireland Futsal League in its second season and the game being played in schools, women's programmes all within our Small Sided Games Programme."
"I was fortunate enough to be included as a player in the first ever Northern Ireland International games at the Home Nations Tournament in Cardiff at the end of 2016 and then also again for the two friendlies away to San Marino in May. It was amazing to score the goal and also to keep a clean sheet (a rare enough occurrence in Futsal!) in the country's first ever win in only our fifth ever game! It's been a very steep learning curve for the International setup but one that has been very enjoyable."
"To try and ensure the game would develop domestically and give players the opportunity to play more regularly we decided to establish "Belfast United" to play in the Northern Ireland Futsal League. We didn't want to come under the umbrella of an existing football club, but instead to start a dedicated Futsal Club, something new and fresh, with no ties or stereotypes around it that could be supported by anyone. Hence the name Belfast "United". The team has made a good start to the season and the players are learning more and more with every game."
"With the winners of the Northern Ireland Futsal League now gaining entry into the UEFA Futsal Cup there has been an added air of excitement around the League and from speaking to a few players that have represented the Scottish and Welsh Champions in the past, whilst it is very difficult to compete in, they couldn't have praised the experience highly enough. I'd love to see Belfast United play on that stage, if not this year then hopefully in the near future."
"Having stopped playing football a few years ago, Futsal has filled in a bit of a gap for me that was left there afterwards. I have loved playing the game and I'm sure as awareness of it spreads across Northern Ireland and more people take up the game they will feel the same."
Trinty Squirrels (Main Picture), Northern Ireland National League Team, Barry Baggley:
"As a lover of football, it doesn't take much persuasion to get me to play it in any shape or form. If it's not a game on a Saturday or training, I'm normally playing 5 sides with my friends.  So when I was asked by my brother to join his futsal team I signed on the dotted line without hesitation and considering my better days are behind me in terms of 11 aside I thought this was another opportunity to quench my competitive thirst."
"I think it's fair to say we didn't anticipate how serious it was, turning up for the first game in odd socks, no matching kit and keeper no globes whilst our opponents were kitted out like a Serie A team, however, think this helped us as I'm sure our opponents looked at us and thought free one but looks are deceiving and despite some teething issues around rules, pace of game we managed to win comfortably. "
"To date, I have really enjoyed my experience playing Futsal, I was always a technical player so suits me as ball mastery, movement, skill is important. Took a while to get used to the rules and pace but thoroughly enjoying the league and the environment. I have met some great people already and it is a networking and scouting source for someone like me who Is managing at the amateur league level."
"We have won 5 from 5 to date and look on course to qualify for the next stage but still a long way to go, though, it would be amazing to represent the Futsal community in Europe if we were lucky enough to ever get that far but in the meantime although we have matching kits now we will still aim to continue deceiving people."
Northern Ireland will be Pot 2 – seeding position 4 with Maccabi Tel-Aviv (Israel), Tre Fiori (San Marino), Narva United (Estonia), Wrexham Futsal Club (Wales), TMT Futsal Club (Scotland) and TBC (Northern Ireland). Both clubs will be excited to see who they could be potentially playing in the UEFA Futsal Cup should they win their league.
If you like the information provided, you can read more articles about domestic futsal by going to the top bar navigation or click here
If you like this article and would like to keep updated on Futsal news, developments, etc then please submit your email below in the Newsletter section or by clicking on the Subscribe to Futsal Focus option on the header.
Follow Futsal Focus by clicking on Facebook, Twitter or Instagram or on the social media buttons on the right sidebar.