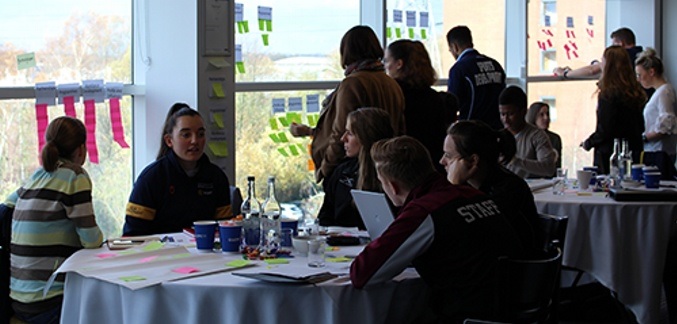 Estimated reading time:1 minute, 20 seconds
Twelve BUCS Women's Football & Futsal Specialist Hub universities have been successful in receiving BUCS Women's Football and Futsal innovation funding in partnership with the FA
Collectively, these 12 projects will receive £14,690 to support projects aimed at targeting over 850 female participants and 80 workforce members. The innovation projects aim to provide solutions to participation and workforce challenges in women's and girls' football and futsal that can be shared across the sector. Institutions will upskill a diverse student workforce to deliver the activity and work with both university and local community partners.
The successful universities who will be receiving the funding are:
Worcester University, University of Wolverhampton, University of Surrey, Northumbria University, University of Exeter, University of Birmingham, University of Essex, University of East Anglia, Queen Mary University London, Newcastle University, University of Hertfordshire, University of Hull.
Donna McIvor, National Participation Manager at The FA commented:
"The BUCS Women's and Girls' innovation fund is a great concept in giving institutions a platform to find creative ways to engage new females in the game. We are excited to see these projects come to life and how they can support our ambition to double participation and provide equal opportunities to women and girls."
All projects will be delivered by universities from April 2019 through to May 2020.
For further information please contact Nicki Russell, BUCS Women and Girls Football Development Officer.
To contact BUCs, please go to their website here.
To see more articles on the Futsal Focus website, please go to the top navigation bar or click here.