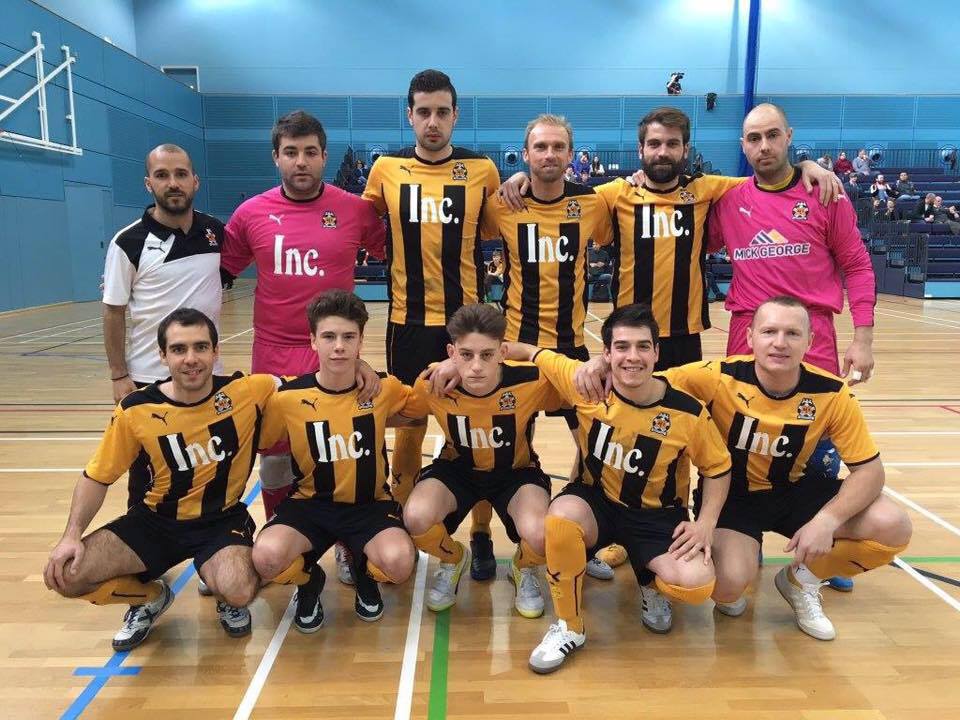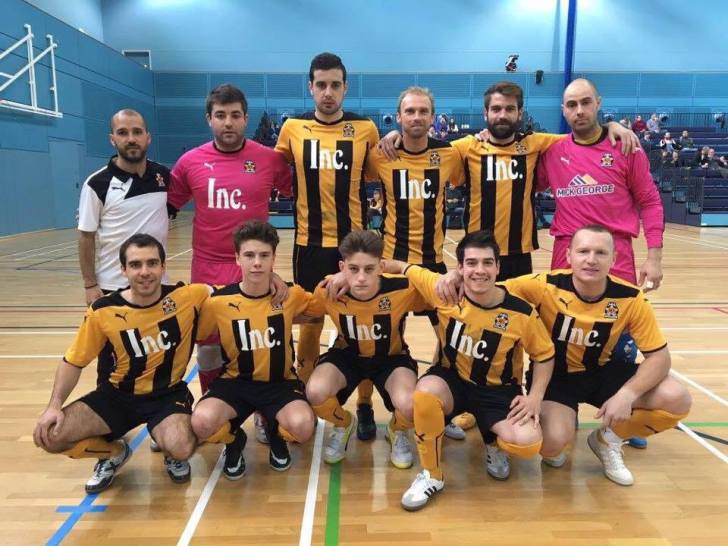 Estimated reading time:5 minutes, 33 seconds
Futsal Focus spoke with Jez George CEO of Cambridge United to understand why his club got involved in Futsal development.
How much did you know about Futsal before Cambridge United got involved with the sport?
We first found out about Futsal through a Football League Trust meeting that I attended in my previous role running Cambridge United Community Trust. A student who played Futsal delivered a talk at the meeting and happened to be sitting at my table for dinner. Alongside staff from Gloucester and Cheltenham, we discussed the futsal programme they ran.
Around the same time, I read in the local newspaper about the Cambridge Futsal Team who were struggling financially. Despite this they were doing relatively well in the circumstances, and also had a team in a junior age group. As a club, we are always looking at ways we can expand and give opportunities to different players. Therefore, it was a smart move for all involved to take them under the umbrella of the football club.
I met with Luis and Jose, and they were extremely keen to get involved so everything quickly progressed from there.
What is the structure for futsal that has been put in place?
We appointed Ross Brooks, who is one of our Academy coaches, as Futsal Development Officer to create a structure for Cambridge United. I think, in order to create successful outcomes that you have three facets – the aspiration, the pathway and participation.  We created the aspiration by adopting the senior futsal team, Ross created an excellence pathway by recruiting 11-16-year-olds for a number of development centres. We progressed this to 16-18-year-olds for a scholarship programme at CRC, an excellent local college where we had an existing relationship.  The final piece of the jigsaw, crucial for long term sustainability, is participation.  We have achieved that through a number of targeted initiatives initially for these age groups, on Saturdays and throughout School Holidays.  We aimed to get youngsters enjoying a sport they have probably never experienced before by working with secondary schools and local grass roots 11 a side clubs.
Our Youth Development and Community departments currently undertake a lot of work within primary schools but not so much at secondary school age groups. Therefore, futsal has provided a niche in the market to attract that particular age group.
There are plenty of open-access opportunities available during the school holidays, with development centres also running alongside our existing youth development programme. That has grown from opening our first centre this year to now having six venues with plans of opening 12 from the start of next season.
We also have a scholarship programme which is run in conjunction with Cambridge Regional College and mirrors a shadow academy scholarship programme. Participants can combine their futsal training and games with a full-time education course.
The first team is the flagship and the fact they have achieved so much this season has been inspirational, increasing crowds and interest within the whole club, from the Chairman down. The key aspect of moving forward is increasing participation numbers and creating an excellence pathway for the most gifted and talented. All of which will provide the aspiration and opportunity of representing a club that now competes in the Super League.
What are the plans to make CUFC competitive in the Super League?
I think we are competitive now. We have reached the last four of the FA Futsal Cup beating teams such as Manchester who already compete in the Super League. We will continue to work closely with Jose Lima and Luis Mendonca, who have done a superb job, and the first team players. We have two very talented young players in the team – Toby Hardwick, who is a Cambridge United fan and it's fantastic that he is now in our system. Monty Bouttell, who was a player in our academy and has found futsal more suitable to his strengths.
It's brilliant that we can develop our own players and it's important we don't just sign players from the outside to make the team stronger for a year. We want to marry up everything that Ross delivers with the unstinting work of Jose and Luis in the first team. Therefore, we will have more participation, higher quality in the development centres which will continue to improve the quality of the players in the scholarship scheme. They will then become our Futsal players of the future.
Leader in the sport?
We aim to do the best we can do at Cambridge United so that it mirrors the ethos and philosophy of our Academy. We demand high standards on and off the pitch and we want the process of aspiring to play a high level of futsal to be the same as football.
Our aim for all our young players is to help them develop both on and off the pitch.  Having watched plenty of futsal games, there is a real discipline required. You can't give any free kicks away, as well as the tactical discipline required.  Sport is brilliant in teaching youngsters crucial life lessons, such as respect, humility, discipline, teamwork, commitment.  Instilling these qualities into our young players, and ensuring the coaches and senior players are role models. Being role models is just as important to us in this whole process as any success we might enjoy on the pitch.
Performance and results will fluctuate but the philosophy behind what we do is vital in how we develop our young players at every level of the club.  Whether Futsal is part of a syllabus for our Academy players to develop as talented 11-a-side players. Or, for players such as Monty, provides a better route to playing at the highest possible level of a chosen sport. Futsal has a big part to play in the future of Cambridge United.
If the long-term result of that is we become very competitive in the Super League then fantastic. However, the real reason behind doing it is to give an opportunity to hundreds of local kids to enjoy a fantastic game in its own right and become better, healthier and more active young people as a result.
If you like the information provided, you can read more articles about domestic futsal by going to the top bar navigation or click here
If you like this article and would like to keep updated on Futsal news, developments etc then please submit your email below in the Newsletter section. Plus, by clicking on the Subscribe to Futsal Focus option on the header.
Follow Futsal Focus by clicking on Facebook, Twitter or Instagram or on the social media buttons on the right sidebar.