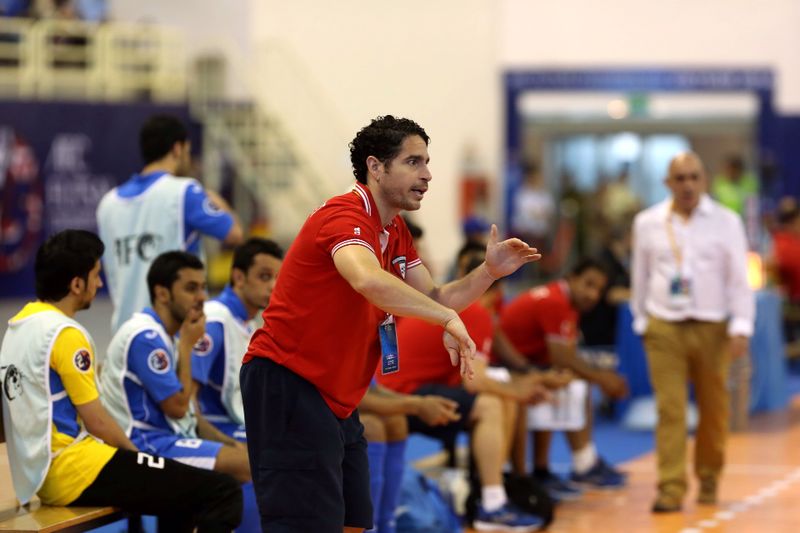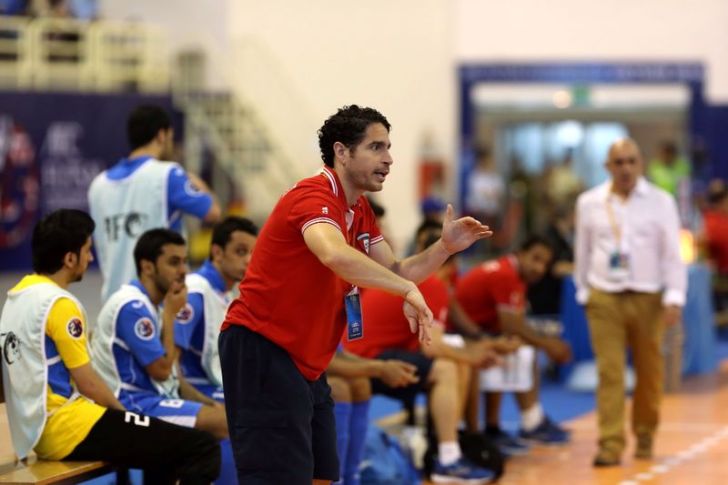 Estimated reading time:8 minutes, 58 seconds
Roy, before we start the interview I want to congratulate you on the number of players playing for Futsal Club Toronto who represented their country at this year's CONCACAF Futsal Championships which is a testament to the great work you and your colleagues are doing at your club to develop Futsal players.
To start the interview, please give us a brief summary, talking about why you started the club, what were its original goals, have they stayed the same, and if not what are your goals today?
We inaugurated Futsal Club Toronto in October 2010 prior to the kick off of the 2010/2011 Futsal season. At the time, there were lots of Futsal teams in the Toronto area but not a single Futsal specific club. Prior to launching, our plan was to build a club with a professional environment and standards for the top Futsal players in the country to play and train; and also develop and educate youth players in the game of Futsal. Our goal was to raise the bar in Canadian Futsal and bring the game to the next level at all capacities of the game. It will be six years this October since we inaugurated the club and If you had asked me back then if I could imagine the rapid growth of the club and all the official international events we participated in, I probably wouldn't have believe it.
Our goals, since day one, were to develop the men's, women's and youth divisions, establish a club house and training grounds, compete internationally, sign pro players and coaches, and establish a soccer and beach soccer program. The focus on our goals has led us to reach them as a club but we are still not where we want to be and have lots of room for growth and improvements; we can never be complacent.
Futsal Club Toronto has been very successful in Canada winning various league campaigns and representing your country at the CONCACAF Futsal Club Championships. How do you think these achievements has helped to develop your club and your players?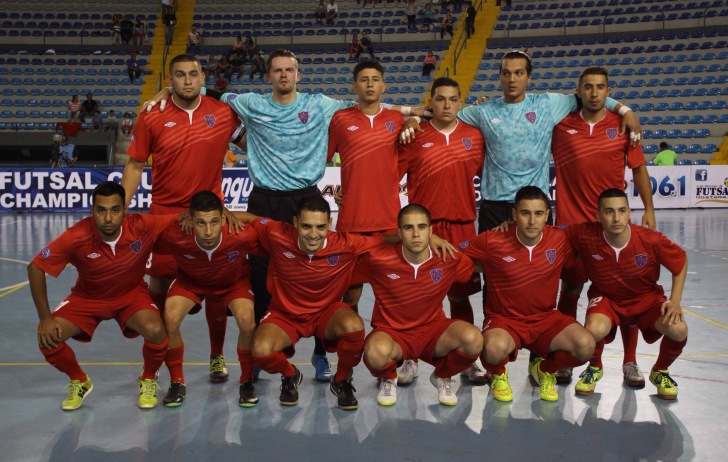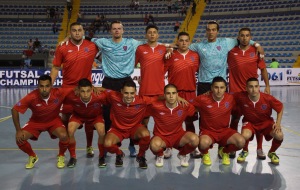 Futsal Club Toronto has been very successful domestically since the club's inception. The club took a big jump in 2014 when we participated in the 2014 CONCACAF Futsal Club Championship. This was the first time in Canadian history that a club played in an official FIFA Futsal Championship. The following year was a massive year for Futsal Club Toronto winning the 2015 provincial and national championships and representing the CONCACAF region at the 2015 Intercontinental Futsal Club Championship in Brazil. Six weeks prior to the Intercontinental we signed Brazilian International Hugo Velloso who currently plays in the Brazilian National Futsal League (LNF) with Florianapolis Futsal Club and Luciano "Lucho" Gonzalez who is playing in Samichele, Italy. This was a great experience for our players to have trained and played with these international players prior to competing against UEFA Futsal Cup Champions Kairat Almaty FC, COMENBOL Champions Atlantico Erechim and other continental representatives. The entire club benefited from this experience especially our youth players who first hand had the opportunity to watch our men's team train on our home court every night with two pro players and were also able to follow the 1st team online during the two international events. These are priceless experiences that not only our club benefits from but the entire country.
Futsal Club Toronto would be the envy of many clubs in the UK/Ireland and even around the world due to having your own premises to train and play home fixtures at. How did you achieve this and what advice could you give to clubs looking to replicate your success so they can develop Futsal and make a positive impact in their community?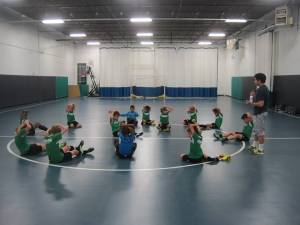 For many years we were training in high school gyms as there was no Futsal specific court or facility in Toronto and the surrounding area. After our arrival from the 2014 CONCACAF Futsal Championship we commenced talks with Canlan Sportsplex, located in Mississauga, to see how we can modify the volleyball courts and ball hockey rink and utilize them for Futsal training for the club and establish an official clubhouse for Futsal Club Toronto. We approached Canlan Sportsplex and built a great partnership that was based on the same motives which was growing the game of Futsal. We were able to create a Jr. Futsal court for ages 12 and under and a Sr. Futsal court for the older ages along with a club head office, restaurant for players to receive their meals, a player's lounge/locker-room where players receive treatment, work-out area and media room for video sessions. We are very fortunate to be able to have a top-notch facility that we can call our home. It wasn't easy and it took a lot of hard work, and commitment but with the right plan in place and great timing things can be carried out. Offering Futsal programs to kids in your local community and getting involved with the city programs can open doors and opportunity for obtaining government properties or facilities to create Futsal grounds for clubs and academies while serving your community.
Please tell us about your player development programmes and why/how do you believe they have been successful so far and what other developments do you hope to bring to your player development programme?
We originally started as a Futsal club but since then we have expanded into soccer and beach soccer. Our development path focuses primarily on Futsal while incorporating soccer and beach soccer during the summer months; all of which are FIFA official games. We are not only creating Futsal players but we are developing soccer players through the game of Futsal. A characteristic of a top Canadian soccer player is physicality and not technical ability as futsal has not been a focus for these players during the critical years of their development. We have aimed to change all that and we began the process in 2012 with our first youth team which at that time were U8 players; they are now U12 players. Nine of our youth club players were recognized by Toronto FC Academy of Major League Soccer and have signed for Toronto FC at one point or another. Our philosophy aims at mirroring the Brazilian methodology which focuses heavily on futsal during the player's development years. By providing players two avenues, futsal and soccer, we are providing more windows of opportunity for their future as players.
For your adult team what is the future for Futsal Club Toronto? Toronto United are playing in the Major League Futsal, do you have similar aspirations and if not, what are your goals to improve the adult playing experience for your players?
I think it's great to see futsal evolve in North America and it would be great to see Canadian sides competing against the Americans; but what good does that due for our domestic leagues? It's very important that we
establish a strong domestic league to create more opportunity for Canadian players and once we have laid out the landscape in Canada we could then look at inviting the Americans into Canada. I do not think it's healthy that all the top Canadian clubs leave the domestic game for the American game as it will only better the Americans. I think long term it is important that both countries work together to develop the game in North America but never at the cost of abandoning the Canadian game. Our focus is to also continue competing internationally at the highest level so our players can continue to grow through their experiences to not only benefit the club but our National program and domestic league.
Since Canada just missed out on a place in the FIFA Futsal World Cup, have you heard if their performances had a positive impact on the powers that be, who may invest more in the sports development in Canada?
Personally, I don't know what the Canadian Soccer Association (CSA) thought about Canada's performance but I can say with confidence that Canada gave away a spot to the World Cup which could have been a big boost for the investment in futsal should we have qualified. We were fortunate enough, after beating the USA in the two leg play-off series, to land a spot in Group B. Group A was a very strong group with Guatemala, Panama and Mexico which made it easier for Canada having the CONCACAF giants in one group. Being in the same group as Costa Rica was without a doubt a tough challenge as they are the best in CONCACAF but Canada could have easily clinched that second place berth in the group but without a tactical plan we have failed yet again. I strongly believe that Canada's goal in the 2016 CONCACAF Qualifiers was not to get to the world cup but to beat the United States. Clearly, the first responsibility was to beat the Unites States; but they were not prepared for what was to come after.
I am positive that this will open eyes and can only hope for change to come. Peel Halton Futsal League has provided playing grounds with standards equivalent to the international game i.e. stop-clock, full dimension courts, four match officials per game where the rest of Canada still competes at a recreational standard. Other Leagues in Ontario, Quebec and other provinces run their leagues as recreational i.e. small courts & running time and with these standards you jeopardise the game for those players at the international level.
Excellent work has been carried out by Ontario Soccer Association Current President Ron Smale, Peel Halton Soccer Association President William Hay, Peel Halton Soccer Association Director of Competitions Andy Leal, Rafael Carbajal former Canadian National Soccer Team Coaching Staff member and Alvaro Yaques former Canadian National Futsal Team player. Without forgetting the massive contribution of Rubio Guerra currently the United Arab Emirates National Futsal Team Head Coach and International Director at CBFS. I thank them for their tremendous contribution to the game of futsal in our Province of Ontario and can only imagine how bright the future will be for futsal.
Special thank you to Futsal Focus for giving Canada a voice for futsal and the rest of the world.
If you like the information provided, you can read more articles domestic futsal by going to the top bar navigation or click here
If you like this article and would like to keep updated on Futsal news, developments etc then please submit your email below in the Newsletter section or by clicking on the Subscribe to Futsal Focus option on the header.
Follow Futsal Focus by clicking on Facebook, Twitter or Instagram or on the social media buttons on the right sidebar.