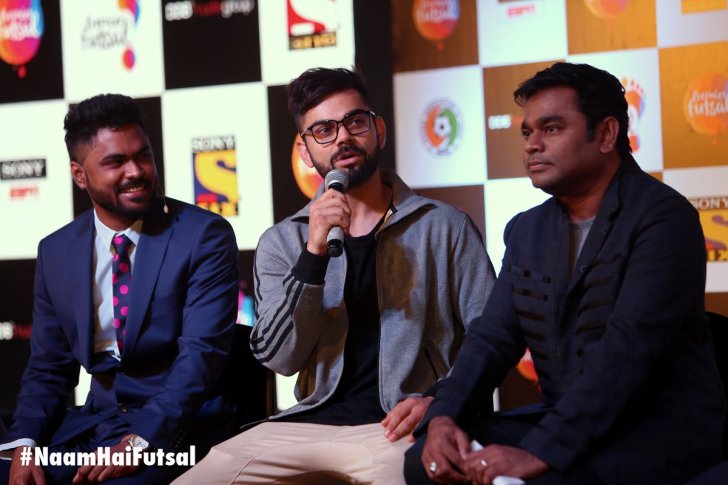 Estimated reading time:5 minutes, 49 seconds
"I think we are already benefiting India and Futsal by launching our league, we are providing opportunities, our announcements have increased awareness of Futsal in India"
Premier Futsal in India has been making headlines around the world since they announced the launch of their league. The organization appointed Football legend Luis Figo as their President and signed star players such as the Pele of Futsal Falcao and marquee football players like former FC Barcelona and Chelsea player Deco.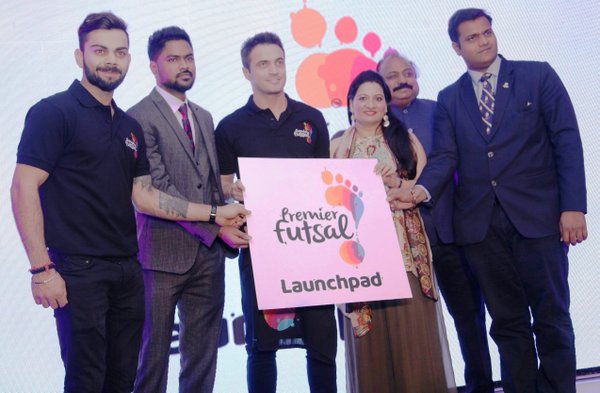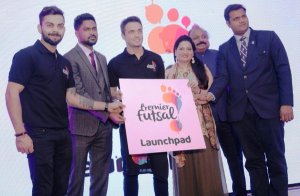 Futsal Focus wanted to learn more about this league, therefore, we contacted the league owner Abhinandan Balasubramanian to ask him a few questions.
Why did you come up with the Premier Futsal venture? What influenced you and what was your knowledge of the sport beforehand?
As a football fanatic, I was always following futsal whenever I could. I was induced to the sport when I lived in the UK and I fell in love with it. It's end to end and played at a high tempo! Doing some research post that, when our team finally came to the conclusion we should develop futsal based on scientific metrics such as potential viewership, Indian sports market, etc., it was an easy decision to say futsal is the right sport for the Indian audience, viewer's and upcoming players!
Since the announcement of the Premier Futsal League in India there has been just as much criticism as applauds, did you expect this to be the case?
We appreciate all the applause. It's a definite thumb's up that we have picked the right sport for the Indian audience. It puts us in all the right sort of pressure to deliver quality content in July. To all our critiques, we are sure they will stand up and appreciate it once they have seen our product.  This is the first time in the world that futsal is being given this sort of a push, in terms of investment and also marketing by involving marquee soccer superstars, so the larger vision of the 3 young entrepreneurs who started Premier Futsal will only be tangibly seen when we put the product on show in July.
In the Times of India they reported that the All India Football Federation plans to take league action against the Futsal Association of India, and plan to launch their own league, what are your thoughts about this?
I saw the article, but they have already clarified that they are OK with us and have categorically said that they are OK with Premier Futsal being a private league.
We are happy that they want to start an Indian Futsal league of their own. This is further proof that we have given Futsal the right push and marketing in such a short time and we are happy that the AIFF is looking to take steps to develop Futsal in the future.
Why did you decide to affiliate to the AMF and the Futsal Association of India and not with FIFA and the Football Association of India?
We are collaborating and partnering with the AMF and FAI because we are a private league.
Seeing as you are affiliated to the AMF, does this mean that you plan to play Futsal by their rules?
The rules of the game will be tweaked for TV viewers, as stated we are working on a producing a product that everyone will enjoy.
Do you know that integration with existing teams and players in the FIFA world could be difficult – if not impossible – due to the AMF affiliation?
Of course, we know the problems as we have already faced them but we have overcome and solved them. All companies face problems when setting up a new league but once the players understood the depth of what we want to do for Futsal, they came on board without any hesitation whatsoever.
The clubs and players, will they be managed by professional futsal coaches and will the clubs be made up of professional players or mainly amateurs?
All the international futsal players and Indian Futsal players will be coached and managed by international coaches who have managed world cup winning nations or national league winning clubs.
The venues you plan to use for the leagues, what are their capacity and will they use approved Futsal surfaces?
The average attendance expected at our matches we believe will be 6000 people. Yes, we will be using approved futsal surfaces at all our venues.
You have signed Falcao but have yet to announce other players, can you give us an idea of the type of professional marque players you plan to sign?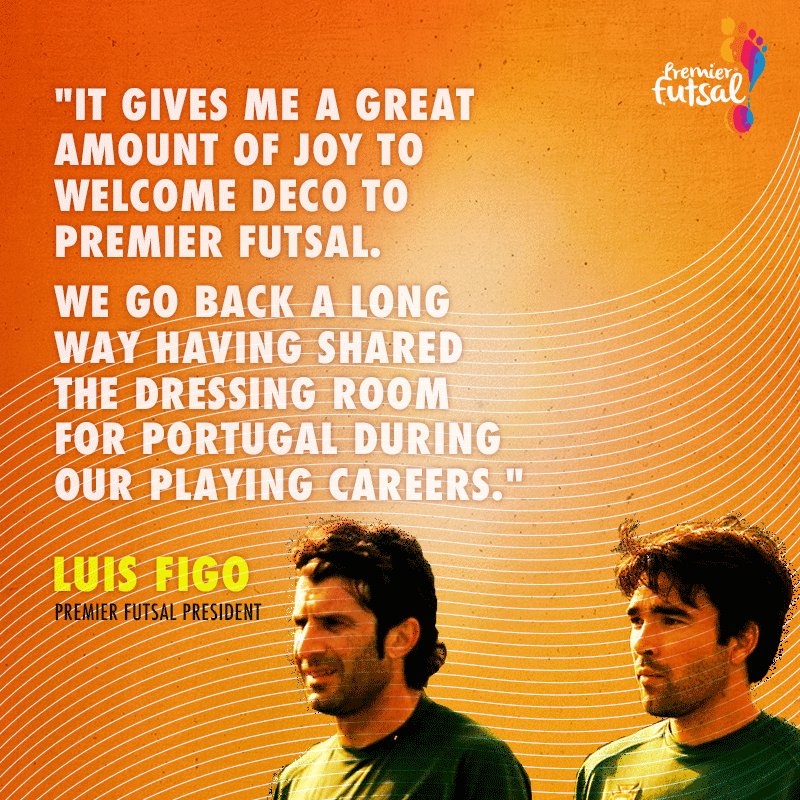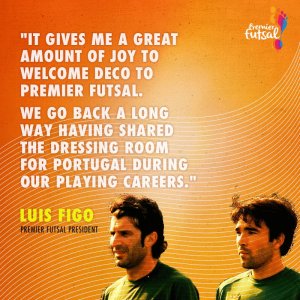 We have just announced the signing of former FC Barcelona, Chelsea and Portuguese International Deco, who is looking forward to return to his roots, Futsal is where he developed his skills growing up in Brazil. Concerning other players, we will be announcing our signings at the end of the month. The signings are the best players in the world who represent the best countries playing for one of our franchise clubs playing across eight Indian cities next month, with each side featuring one marquee footballer, three international futsal players and one Indian futsaller.
What benefits do you hope this league will bring to India?
I think we are already benefiting India and Futsal by launching our league, we are providing opportunities, our announcements have increased awareness of Futsal especially with Luis Figo being the league's President, furthermore, people are now starting to talk about the sport across the country and excitement is building for the launch of the league. We have learnt that futsal is now being taken up end-to-end in major football pockets to develop youth and youngsters. We know that futsal will bring in immediate solutions and long-term value to India and I am sure that we will help ensure that more youngsters start playing futsal and hopefully football  as well. Our ambition is to qualify for the world cup within the next 2 decades and this is a definite addition to the developments needed to do to ensure that happens.
Do you plan to try and build relations with the AIFF and the FAI?
We are a private league. Any relations between AIFF and FAI is up to them but given that we have sown the seeds of Futsal in India and are bringing the best talent together for the first time in the world and with the kind of production value we are adding, we are sure we will bring everyone in the Futsal world together.
If you like the information provided, you can read more articles about global futsal by going to the top bar navigation or click here
If you like this article and would like to keep updated on Futsal news, developments etc then please submit your email below in the Newsletter section. Plus, by clicking on the Subscribe to Futsal Focus option on the header.
Follow Futsal Focus by clicking on Facebook, Twitter or Instagram or on the social media buttons on the right sidebar.