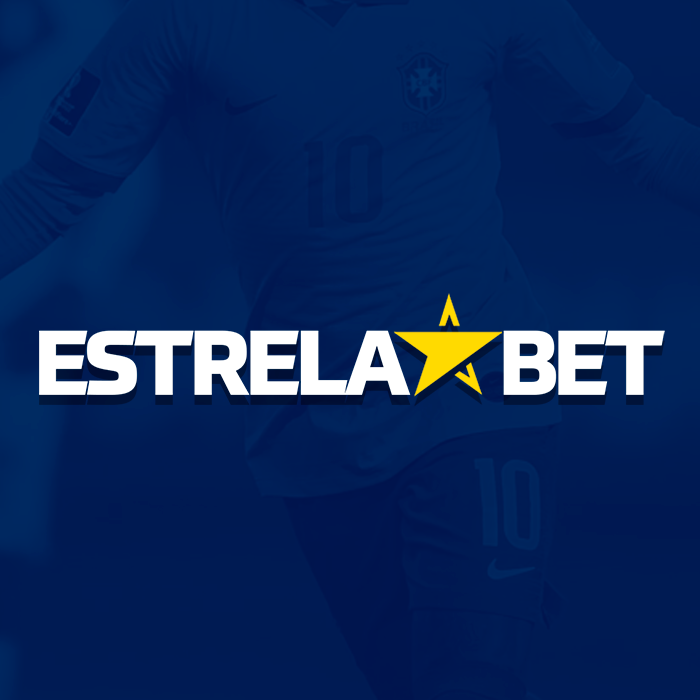 Estimated reading time:4 minutes, 50 seconds
The agreement between EstrelaBet and CBF will be valid until 2025 and will include, among other things, the main sponsorship space for the shirts of all pathway teams to the senior teams, male and female, of CBF Futsal!
The Brazilian national football team is just three games away from winning their sixth World Cup in Qatar. But, anyone who thinks that this is the only sixth trophy that can be achieved by Brazil in the coming years is wrong. That's because the Futsal Selection will also go in search of their sixth trophy in the international competition. And the team took a step toward that ambitious goal when the CBF announced EstrelaBet as the newest master sponsor of the Brazilian Football Confederation (CBF).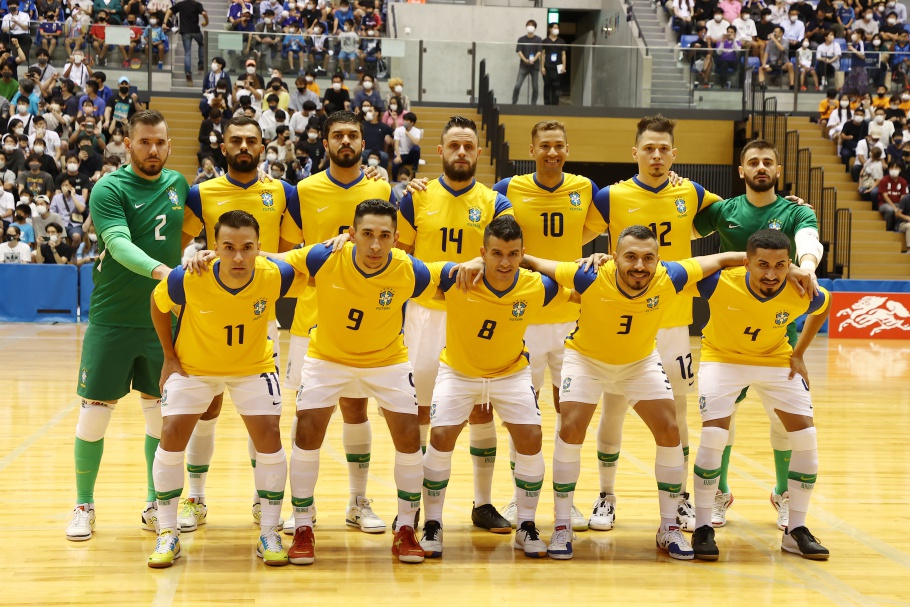 The agreement between the parties starts immediately and will last until 2025, which includes participation in the 2024 FIFA Futsal World Cup and the Copa América, which will also be played in 2024.
"This partnership will bring even more visibility to Brazilian futsal revealing their talent to the whole world. As in all the CBF contracts, this partnership is governed by anti-corruption clauses that value respect for all people, regardless of racial, physical, mental, color or gender condition", highlighted the president of CBF, Ednaldo Rodrigues.
The agreement with EstrelaBet will include their logo displayed in the main space of the futsal selections shirt, on the chest, both in games and in training. In addition, it also includes advertising signs, backdrops, relationship actions, and social media, among other contributions.
In addition to CBF Futsal, the company will also have its brand printed on the sleeves of the Beach Soccer Teams' shirts, which will also compete in the FIFA World Cup, in search of the sixth, in 2023.
"We consider this partnership one of the greatest in the history of EstrelaBet. Futsal is one of the most popular sports in the world, but nobody has perfected it like Brazil. Being part of the CBF and stamping the shirt of a team that already has so many stars brings us inexplicable pride. We've already put a Star on the chest of the Selection, and now we're going in search of another one! – said the head of sponsorships at EstrelaBet, Rafael Zanette.
The partnership between EstrelaBET and CBF Futsal was carried out by the agency TFW Marketing Esportivo, which will be responsible for the production and realization of the events on the official calendar of the Brazilian Futsal Team during the period of the contract.
About EstrelaBet
EstrelaBet is an entertainment company that operates with traditional sports betting, with fixed odds and several possibilities for predictions. The focus is to enhance the customer experience during sporting events.. The company is operated by BetterGames Entertainment, located in Costa Rica, and offers betting on various sports.
Futsal Focus stance on betting
Some people gamble for fun and enjoyment. However, some people think of gambling as a way to make money, spend more than they can afford, or use gambling to distract themselves from everyday problems. We recommend that you follow the advice below it can help you to stay safe if you choose to gamble.
Set a money limit in advance
Before you start playing, decide how much you can afford and only gamble with that. It can sometimes be hard to stick to a self-imposed limit, but setting a limit on the gambling company's app or website can help.
Walk away from your losses
If you've lost the money limit you set yourself, it's time to walk away. Chasing your losses will usually just lead to bigger losses.
Treat gambling as an entertainment expense
Gambling companies are designed to make money. Over time you'll give away more money than you receive. If you do gamble, think of it like buying a cinema ticket to help you remain happy with what you're spending.
Set a time limit in advance
It's easy to lose track of time – and miss other life moments – when you're gambling. Odds are that the more time you spend gambling, the more money you'll lose. Set a time limit or alarm, and when time's up, quite and do other things you enjoy.
Be aware of how you're feeling
Taking note of how you're feeling can help you make the best decisions about whether to gamble or not. It can be easy to bet as a distraction or escape from something else, but this can make things worse.
Keep other entertainments in the mix.
If gambling has become your only way to have fun, consider whether it might be starting to cause you problems. It can help to balance gambling with other things you enjoy.
Take frequent breaks
Gambling continuously can make it harder to keep track of time and perspective. Stepping out at regular intervals for some air or a bite to eat can help clear your head.
Be careful if you drink or do drugs
Drugs and alcohol make it harder to stick to your limits. If you do drink or use drugs, tell a friend about your gambling and limits, to help you stick to what you have decided.
Futsal Focus
You can read more articles about international futsal by going to the top navigation bar or by clicking here
If you like this article and would like to keep updated on Futsal news, developments, etc then you can now follow Futsal Focus via Google News by following our page which will send you an alert as soon as we publish an article so please click here and follow us on Google.
You can also keep updated on Futsal news, developments, etc then please submit your email below in the Subscribe to Futsal Focus option.
Follow Futsal Focus by clicking on Facebook, Twitter, or Instagram or on the social media buttons on the website.