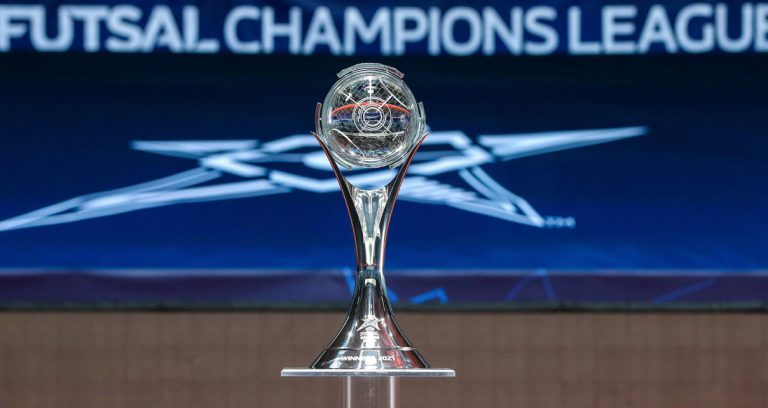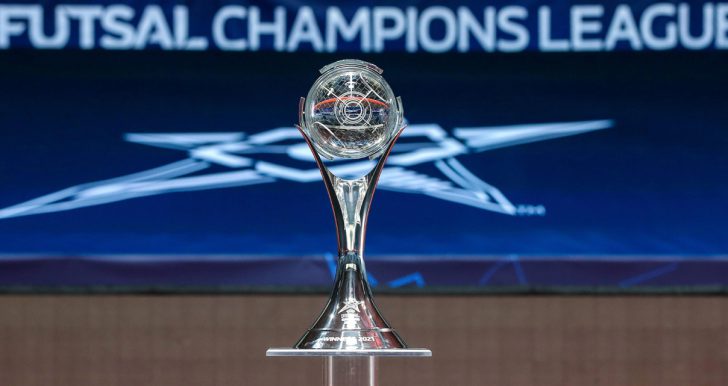 Estimated reading time:6 minutes, 26 seconds
The 2022-23 UEFA Futsal Champions League reaches its final knock-out stage of the competition with the Final Four  in April/ May (exact dates to be confirmed) which will feature:
Sporting Clube de Portugal
S.L Benfica
Mallorca Palma Futsal
Royal Sporting Club Anderlecht
The final stage has the potential to be huge for futsal for a range of reasons. You have two of the biggest brands in Portuguese sports,  the most successful Belgian football team in European and domestic competitions creating a futsal division by merging with FP Halle-Gooik (Belgium's most successful futsal club). And,  Mallorca Palma Futsal, a club that has been one of the top six clubs in Spain's top division since 2014-15. Since that season, Palma has always finished around sixth, fifth, or fourth until the 2020-21 season when they finished second in the league. However, they didn't secure a place via the playoffs in the UEFA Futsal Champions League. Last season, the club finished third in the league and through the playoffs, this time, Palma secured their place in Spanish futsal history by finishing as the playoff runners-up and a place in the pinnacle of Futsal in Europe. This season, the club has shown that they can compete with big clubs, defeating Barcelona in their league, and drawing with Royal Sporting Club Anderlecht in the main round of the Champions League.
How does this have huge potential for the sport's promotion and visibility? For years, the finals have been dominated by Portuguese and Spanish clubs, Russian or Kazakhs. Futsal fans are also used to seeing Barcelona at this stage of the competition and although yes they are a huge club, their participation at this stage is expected. Furthermore, futsal is played in schools in Portugal and Spain and even with professional leagues the sport struggles to break into the national attention/ commercial popular culture and high media visibility that other sports would enjoy. Russia and Kazakstan are not markets that would be seen as the type of markets which can ignite a popular cultural and entertainment wave that will impact elsewhere in Europe from a commercial perspective. When ACCS represented France in the Final Four last season, the club didn't have the public awareness or the draw the sport needed in the country. In the case of this competition's Final Four, there has been a road of success leading up to them in relation to the World Cup, the EUROs, and the Futsal Finalissma which Portugal is the holder of all three. Ricardinho and Jorge Braz the Portuguese national futsal head coach were recently recognized at the 2022 Gala Quinas de Ouro, and Jorge was chosen as 'Man of the Year' due to this success by GQ's Gala Men of the Year 2022 which took place at the Tivoli Avenida Hotel, in Lisbon.
There is so much to be proud of, to promote, and to build a great story around from the national team success to the UEFA Futsal Champions League finals. These two Portuguese rivals could also meet each other in the final and if Portugal was chosen as the host country they would be playing in front of their home fans.  S.L Benfica is aiming to join their Portuguese rivals Sporting on two titles; the club were runners-up in 2003/04 and winners in 2009/10 as hosts, and they have lost three semi-finals since their home Lisbon triumph. Their squad includes several players among the winners of UEFA Futsal EURO 2018 and 2022, the 2021 FIFA Futsal World Cup, and 2022 Futsal Finalissima with Portugal in André Sousa, Afonso Jesus, and Bruno Coelho. Sporting Clube de Portugal has been in the final five times in six years, with a squad containing the core of the side that won the UEFA Futsal EURO 2018 and 2022, the 2021 FIFA Futsal World Cup, and the 2022 Futsal Finalissima with Portugal. In the post-2006/07 finals for the ninth time, equalling the record of Barça and Kairat, and technically are setting a new mark of ten having also hosted the one-off eight-team showpiece in the inaugural edition of 2001/02. With this history, national and club success, you can imagine the media and public interest that could be generated and how both their fan's passions could set up an electrifying atmosphere.
Royal Sporting Club Anderlecht Futsal division is a rebrand from Halle-Gooik, who reached the elite round on all seven entries before their summer merger with football's Anderlecht and pipped Barça on goal difference having come back from 5-2 down to draw. Now hoping to emulate 2004/05 winners Action 21 Charleroi, who were also Belgium's previous finals contenders when they reached the first four-team showpiece in 2006/07. Their experienced squad includes several with finals experience including Diogo, a two-time runner-up with Sporting CP, as well as 2016 FIFA Futsal World Cup winner Maximiliano Rescia from Argentina. This development/ merger is a huge professional football club in Belgium, making a statement in Futsal, in a country despite its history would still be considered a developing futsal nation. You may think why does that matter? It matters because Anderlecht's decision to enter the futsal industry catches the attention of their football rivals in Belgium. Should their rivals see them succeed in the Final Four, and attract national interest then they may consider challenging them in futsal. If that happens, then the Belgian market changes significantly, especially if Belgium was chosen to host the final stage. The country has hosted a UEFA Futsal EURO before and has the necessary facilities, and enough awareness of futsal in order to fill the venue. Plus, this would give the club the opportunity to promote futsal among their home support, success at the pinnacle of European club futsal could be hugely beneficial for the club's domestic goals to increase attendance at their league games.
Real Mallorca Palma Futsal's squad includes Mario Rivillos, a 2017 winner and 2016 runners-up with Inter FS as well as a 2018 bronze-medallist with Barça, including players with finals experience in Tayebi (Kairat, 2017 third place & 2019 runners-up; Benfica, 2021 quarter-finals & 2022 third place), Chaguinha (Benfica, 2016 third place) and Marlon (Inter FS, 2019 fourth place). Palma has never won a major title, having been last season's Spanish league runners-up and 2015/16 Copa del Rey finalists. However, should the club from the capital of the Spanish island of Mallorca (Majorca) overcome these three major brands, it would be a fantastic achievement, especially if they hosted the finals. Success could potentially help to ignite the stepping stones Spanish futsal needs to enter its popular commercial and entertainment culture as you would hope such success would attract national media plaudits. But, this would only happen if the club seized the opportunity to use this success with an effective PR and marketing strategy.
Should either club get to host the Final Four, Futsal Focus believes this year's competition has the potential to be a game-changer for futsal as a sport and the industry if UEFA, the host association, and clubs use the drama, history, and the entertainment story to engage the interest of the public, rival fans, and clubs.
You can read more articles about domestic futsal by going to the top navigation bar or by clicking here
If you like this article and would like to keep updated on Futsal news, developments, etc then you can now follow Futsal Focus via Google News by following our page which will send you an alert as soon as we publish an article so please click here and follow us on Google.
You can also keep updated on Futsal news, developments, etc then please submit your email below in the Subscribe to Futsal Focus option.
Follow Futsal Focus by clicking on Facebook, Twitter, or Instagram or on the social media buttons on the website.