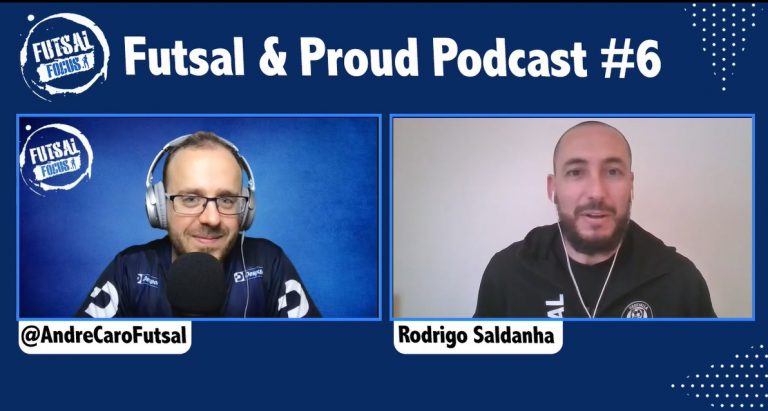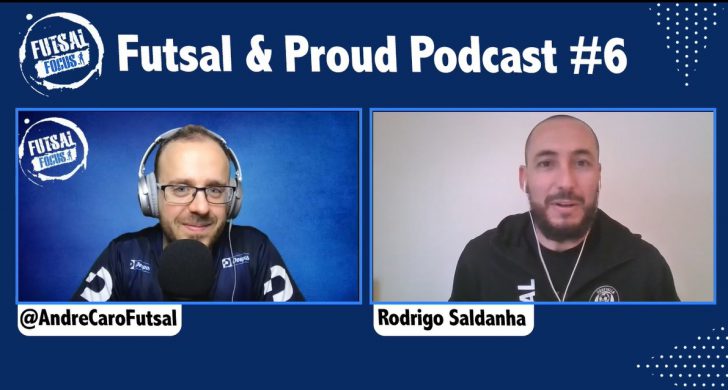 Estimated reading time:1 minute, 45 seconds
Uddevalla Futsal Club Head Coach Rodrigo Saldanha talks to Futsal Focus' Futsal & Proud host André Caro about the importance of learning English to communicate in futsal if you want to be a successful player or coach and to open doors of opportunity around the world. In addition to his life/ career, futsal coaching, studying Physical Education, and Journalism, why and how he developed Mercado do Futsal to share futsal news. Reaching out to players to help share his posts, and how social media changed everything for him, meeting Falcão and getting recognition for his efforts. Mercado do Futsal was not just about sharing news, it was also about engaging opinions.
Initially coaching kids and youth players in Brazil, sharing his thoughts about futsal coaching on Mercado do Futsal helped to increase awareness of his knowledge of futsal, the platform gave him the stage to build his credibility in Brazil and beyond.  With respect growing online for his news and knowledge of futsal and futsal coaching, an opportunity to go to Sweden showed itself and Rodrigo talks about Swedish futsal, his club – Uddevalla, and his recent match against English Futsal coach Damon Shaw's new club Skoftebyn Futsal as both clubs fought to go top of the division, among other topics:
Futsal Focus thanks Rodrigo Saldanha for discussing his life, career, and love for futsal with our host, André Caro!
Futsal Focus
You can watch more videos and interviews in the video section of the website by going to the top navigation bar or by clicking here
If you like this article and would like to keep updated on Futsal news, developments, etc then you can now follow Futsal Focus via Google News by following our page which will send you an alert as soon as we publish an article so please click here and follow us on Google.
You can also keep updated on Futsal news, developments, etc then please submit your email below in the Subscribe to Futsal Focus option.
Follow Futsal Focus by clicking on Facebook, Twitter, or Instagram or on the social media buttons on the website.