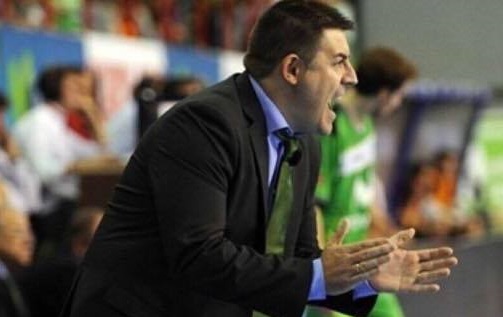 Estimated reading time:1 minute, 57 seconds
For years he dominated English Futsal with Baku United before the club, unfortunately, lost its investors, a competitive loss that has been felt across the national league.  However, Chema has accepted another challenge, as I type this post, he is making his way to Peru where he will take the role as the country's new Technical Director, a post that will start from tomorrow the 6 February.
Jiménez has extensive experience in Futsal, coaching clubs in England, Spain and Russia, including Baku United FC, he also coached Inter Movistar FS and Dinamo Moscow. He was also a goalkeeper with important clubs such as Toledart FS, Ocaña Uniarte FS, Toledo FS, Illescas FS among others in addition to the Castilla La Mancha Talavera FS.
When asked about his new role, Chema replied,
"It is a very important step for the country and there was no other project that interested  me as much, I will develop the sport there, manage the national team and I will advise the federation. I accepted this role with great pride and satisfaction, it is an honor to be chosen to take on this role that has a tremendous amount of responsibility and I  thank the FPF for this opportunity to develop Futsal. I want to be the point of union of all futsalers and supporters of the sport's growth in Peru ", said" Chema ".
The new technical director asks for commitment, work, sacrifice and humility. He assures us that he will do his best for the success of Futsal in Peru. "I'm going in search of the essence of the futsal that has the Peruvian inside his soul. Being an amateur does not mean not living and not training as a professional, I trust in the great work that I want and intend to develop, during my stay in Peru I hope to have the reward of giving joy to the Peruvian people, "he said.
If you like the information provided, you can read more articles about International futsal by going to the top navigation bar or click here
If you like this article and would like to keep updated on Futsal news, developments, etc then please submit your email below in the Subscribe to Futsal Focus option.
Follow Futsal Focus by clicking on Facebook, Twitter or Instagram or on the social media buttons on the website.