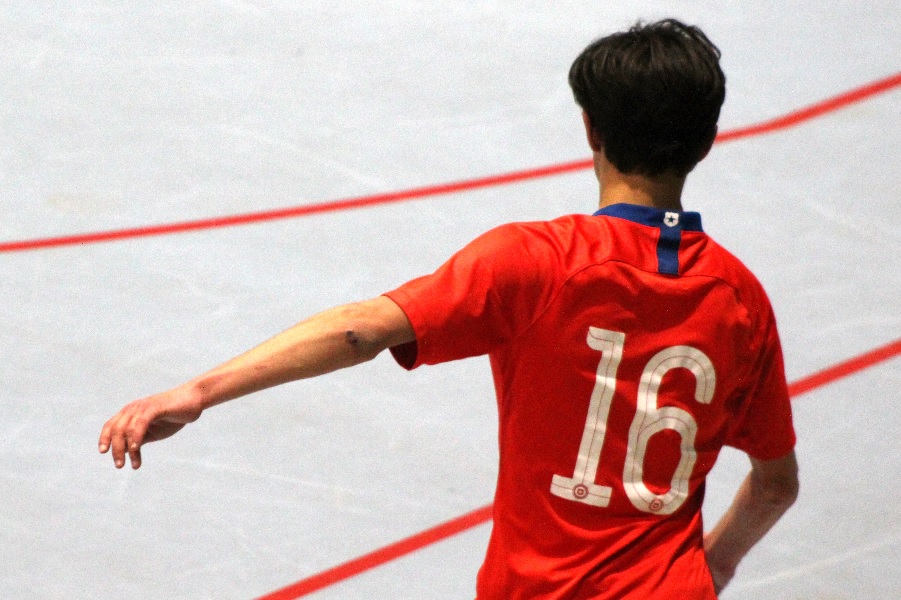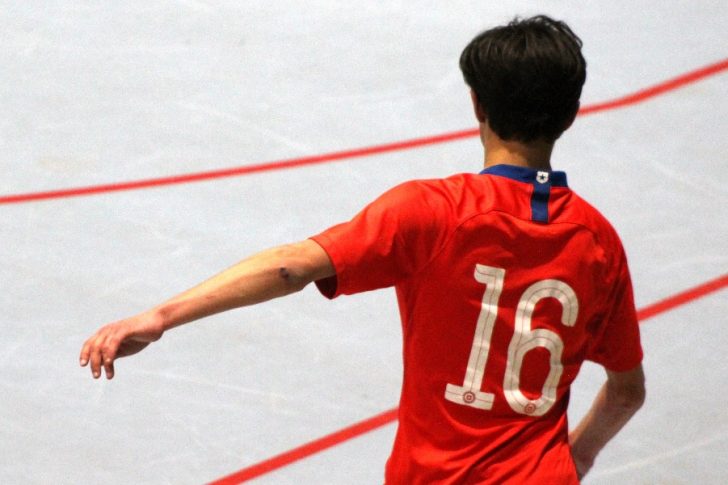 Estimated reading time:4 minutes, 43 seconds
Futsal Focus was contacted by Sebastian Bordoy from Chile because he wanted to write an article for us discussing futsal in his country. However, Sebastian is not just a writer, he and his colleague from college established a media platform for futsal called Sexta Falta because Chile didn't have a platform for enthusiasts to learn about domestic futsal and beyond, and we at Futsal Focus applaud them for taking this initiative. You can visit their site at http://sextafalta.cl/
Below is Sebastian's article:
Like any emerging industry, Chilean futsal has struggled over the last decade to establish itself as a professional sport capable of sustaining itself and gaining popularity among fans. In spite of the difficulties that this presents, the growth this activity has shown in the last few years gives us a promising outlook.
Futsal in Chile is played under the direction of the ANFP, initials for our National Football Association who organizes local and national competitions, oversees the various national teams and promotes football and futsal through different projects and initiatives.
The first men's national futsal championship was created in 2010, but it wasn't until 2016 that the competition was established as a regular event and played on a year to year basis . From 2017 through 2019, two tournaments were played every year.
During this period of time, women's tournaments and the second division were also launched, which increased the number of teams and players, and went on alongside the rest of the National Football Association's events.
Towards the end of 2019, significant improvements were achieved, the ANFP closed a deal with a local TV channel CDO to broadcast Chilean futsal for the first time, several local games including two derbies between Colo Colo and Universidad de Chile, as well as the two final rounds of the men's first division play-offs where added to the TV Channel's broadcasting schedule.
It was in the midst of this development for the sport when it suddenly had to be suspended as a result of the country's civil unrest. On October 2019, riots and demonstrations flooded the streets of Chile, in what was known as The Social Outbreak.
These long-standing political tensions unleashed a massive movement that forced the ANFP to delay this positive progression for the futsal league, which had to be restarted in early 2020. The competition ended in an unusual fashion with only one local game being broadcast nationally.
ANFP's development projects
The National Football Association currently offers Levels B and A coaching courses and is working towards becoming the first south American country to obtain the Futsal PRO License.
The ANFP is also developing the Futsal Introductory certification, which already held its first course last November and intends to ''give the essential tools for the development of children's futsal following international standards''. This license is complementary to a larger project, which, according to the ANFP's director of technical development, Luis Alberto Ramírez, consists in training physical education teachers to teach futsal at local schools.
In addition, tournaments will be organized so that children have the possibility to learn as they compete and eventually following the pathway, if talented enough, could become professional players. This is uncharted territory for Chilean futsal.
Along the same lines, a men's under-17 tournament and a national team was created by the ANFP last year, the championship unfortunately couldn't be played due to the COVID-19 pandemic. For women's futsal at the moment there's only an adult national team, even though an under-20 female squad participated in two tournaments in 2018, but was later dissolved.
The National Football Association has also invited renowned futsal leaders to Chile in order to learn from their knowledge and experiences. In 2019, the First International Futsal Congress was hosted by the country and had an attendance of nearly 90 people.
Afterwards, a series of online discussions with guests from all over the world were streamed online during last year's quarantine. Using the same digital platforms, the ANFP held the Second International Futsal Congress on December 2020, which lasted three days and had a virtual attendance of 500 people. A big increase from the previous congress.
Chilean futsal has yet a long way to go, and despite the positive examples given there is still a feeling that we lack the full support from the National Football Association which makes things even harder. The budget for futsal is still very small, which explains situations like having single coach staff to work with three different teams.
One would hope that the several development projects sustained by the ANFP, along with an increasing popularity of the sport will result in a steady growth of Chilean futsal that protects its future, and that is what the country futsal community here is betting on right now. We don't want to experience what England has experienced, where you look like you are making the rights steps forward, when the FA looks like it is start to support our sport, only to have that support taken away later.
You can read more articles about global futsal by going to the top navigation bar or click here
If you like this article and would like to keep updated on Futsal news, developments, etc then you can now follow Futsal Focus via Google News by following our page which will send you an alert as soon as we publish an article so please click here and follow us on Google.
You can also keep updated on Futsal news, developments, etc then please submit your email below in the Subscribe to Futsal Focus option.
Follow Futsal Focus by clicking on Facebook, Twitter, or Instagram or on the social media buttons on the website.