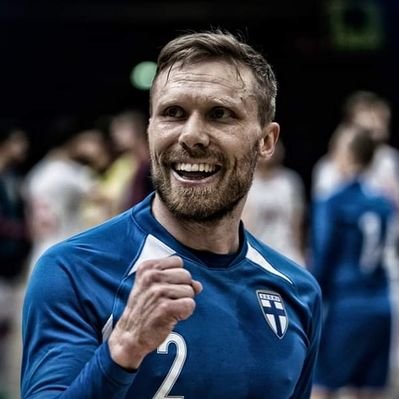 Estimated reading time:4 minutes, 42 seconds
Captain of the Finland national team Panu Autio has been an idol to many young players in his native land for over a decade. He began playing futsal at the age of 18 and credits his background in ice hockey and football in his youth for helping him to become a futsal player quicker than most. Three years later in 2006, he got his first call up for the national team and though this was an exciting but nervous stepping stone he realized early on that he could compete at international level.
Panu also encourages players from futsal developing nations to travel to watch futsal at the highest level and where possible to play to improve your knowledge of the sport and to develop further as a player.
In 2010, he had his own opportunity to play abroad in Spain, and where better to start. Two seasons in 2nd Division: the first in Murcia, with ElPozo's second team, the next one in Ceuta, for Unión África Ceutí. He then returned to Finland due to the economic crisis but signed for Russian Superleague club Politech St. Petersburg in June 2013. Talking to Futsal Corner, he said:
"I think that these experiences taught me things outside the pitch and made me grow up a lot as a human being. I made so many good friends and learnt so much about different cultures. During my first year abroad in particular, in Murcia with ElPozo, I felt like being in the best University of futsal in the world. Professor Duda and all the great players like Vinicius, Alvaro, Kike, Dani Salgado, Rafa etc were there at that time. I had the chance to train with them and play in the second team with future stars like Bebe, Alex and Fede. It was an amazing experience."
Autio's experience in Spain inspired him to write a book, Futsalista: "I realised how little we knew about futsal in Finland. I wanted to share what I learnt with my futsal people. It was 4 years of hard work studying futsal and writing things down before I published it in 2014."
The book had a very good reception in his country: "It was great. I got lots of great feedback and sold out the first edition (500 copies) in one month. I still dream to translate the book into English someday. Hopefully, I can manage to find funding and co-operators for that."
In Finland, Panu plays for Golden Futsal Team (GFT), club from Espoo, which is also his hometown and with the national team under Mico Martic's leadership, Finnish futsal has continued to improve and where close to qualifying for the 2021 FIFA Futsal World Cup. Panu has played 136 games for the national team and scored 93 goals… an incredible contribution to his team and country's efforts to progress on the international stage.
Being nominated for this award is a fantastic achievement, it gives futsal and the futsal community national recognition and we at Futsal Focus congratulate him.  Other sport's stars who have won this award are:
Tanja Tuulia Poutiainen – a retired World Cup alpine ski racer
Hanna-Maria Seppälä – a Finnish freestyle swimmer, who won the world title in the 100 m freestyle at the 2003 World Aquatics Championships in Barcelona, Spain
Laura Elina Österberg Kalmari – a retired Finnish former professional football player
Jarkko Kalervo Nieminen – a Finnish former professional tennis player
Tuomas Sammelvuo – a Finnish volleyball coach and a former professional player
Eva Ulrika Birgitta Wahlström – a Finnish former professional boxer who competed from 2010 to February 2020.
The other nominees for this award are:
Jere Nyström – Track and field athlete
Petra Maarit Olli – a retired Finnish freestyle wrestler. She won the silver medal at the 2015 World Wrestling Championships in the Women's freestyle 58 kg-event
Futsal Focus spoke with Panu to find out what this nomination meant to him and who else had been nominated for the awards:
"I feel honoured to be nominated with the other nominees, to receive such recognition I think is huge recognition for Finnish Futsal and our futsal community. I am a team player by heart and I feel that I have always worked for the development of the team and the whole sport.
True passion and respect for the game has always been important for me. No matter whether it's a street game with friends or qualification game with the national team.
Futsal (and futsal players) can be a forerunner(s) in the sports family and in the whole community. The game itself is so beautiful. The values are important, and we must build our own strong identity for futsal. We must be brave and keep on developing an inclusive futsal community."
You can read more articles about international futsal by going to the top navigation bar or click here
If you like this article and would like to keep updated on Futsal news, developments, etc then you can now follow Futsal Focus via Google News by following our page which will send you an alert as soon as we publish an article so please click here and follow us on Google.
You can also keep updated on Futsal news, developments, etc then please submit your email below in the Subscribe to Futsal Focus option.
Follow Futsal Focus by clicking on Facebook, Twitter, or Instagram or on the social media buttons on the website.