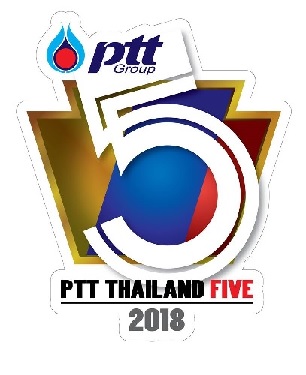 Estimated reading time:2 minutes, 43 seconds
On the 20 and 23 October 2018 at the Indoor Stadium Huamak, Thailand will host their invitational Thailand Futsal tournament called the Thailand 5s Tournament and has invited England to take part along with Malaysia and Uzbekistan.
Futsal is on the rise in all three invited nations and Thailand are a benchmark for many Futsal developing nations as the country has enjoyed development success for a number of years on the domestic and international stage.  And, just recently hosted the Intercontinental Futsal Cup which was won by Magnus Futsal from Brazil.
This will tournament will be a nice moment for the England Head Coach Michael Skubala who played in Thailand also for the national futsal team and had his eyes opened to the scale of the sports global growth:
"I can still remember it, the first time I played Futsal for England. It must be 12 or 13 years ago now and it was away in Thailand. I walked out not really sure what to expect, but recall the shock when there was a crowd of 8000 people watching. Shortly after that, there was a game in Poland with 16,000 people there and it made me think: 'Hang on a minute, there's something going on in other parts of the world that's not going on in England.' I knew there had to be something in it and Futsal is now played in most countries in the world."
England, launched their new strategy for Futsal looking to the future from 2018 to 2014 after their international test with Croatia.  The strategies vision is for Futsal to be the nations indoor game of choice and for every child to have experienced playing the sport. Dan Ashworth, FA Technical Director stated:
"From personal experience, there are many factors which go into broadening football's appeal to young people. From that base, there are additional factors which ultimately create stronger national teams at every level. These factors vary from country to country. But there's no doubt that some of the countries around the world who have embraced Futsal have witnessed its benefits first-hand. It's become a really popular entry point into the game for youngsters in many places. From there, the close control and skills they have developed have in Futsal, in time, can see a rise in standards at international level. This applies as much to countries with deep football culture, such as Spain, to relative newcomers on the world stage, such as Iran. For those countries, it is now seen as part of an embedded player development tool and we are now about to see extensive development in England."
The tournament in England will be a fantastic opportunity for the players to challenge themselves against their Asian counterparts and hopefully, the fixtures will enjoy a large audience in attendance.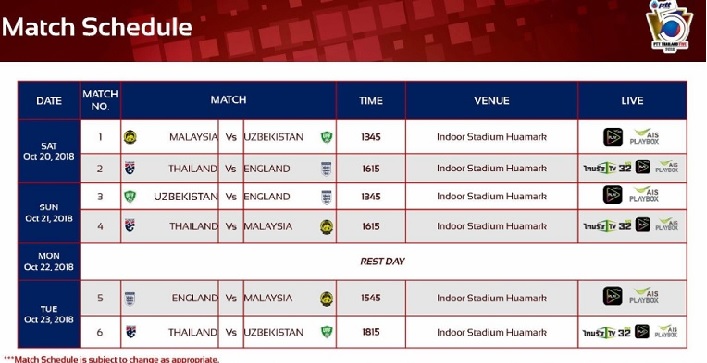 If you like the information provided, you can read more articles about global futsal by going to the top bar navigation or click here
If you like this article and would like to keep updated on Futsal news, developments, etc then please submit your email below in the Newsletter section or by clicking on the Subscribe to Futsal Focus option on the header.
Follow Futsal Focus by clicking on Facebook, Twitter or Instagram or on the social media buttons on the right sidebar.