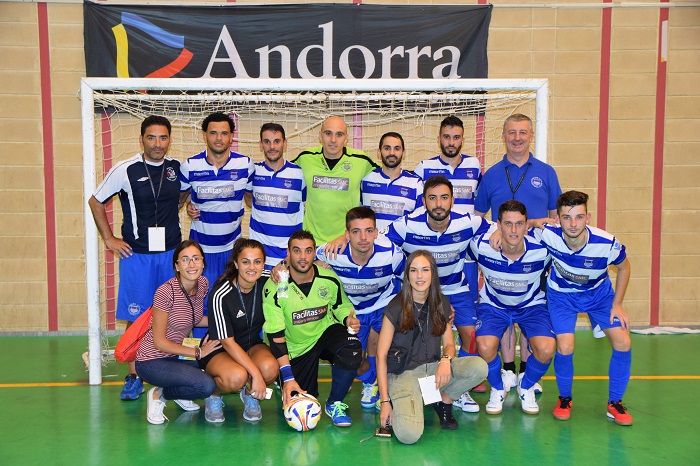 Estimated reading time:4 minutes, 19 seconds
Oxford City Lions were narrowly pipped to qualification from preliminary round group H in their maiden UEFA Futsal Cup campaign in Andorra. FC Feniks – the first side from Kosovo to make an appearance in the competition – topped the group, with Israelis ASA Tel-Aviv and host side FC Encamp trailing behind.
Lions, who claimed an FA National Futsal League and FA Futsal Cup double last season, lost the services of three of their top players from last season – Jonathan Camara, Sergio Garcia and Miguel Gil Moro – over the summer and now face another exodus of players following their exit from European competition, leaving manager Enrique Guillen with a tough task to assemble a new-look side ahead of the start of the FA National Futsal League just a few weeks away.
Off-field issues, including the tragic death of managing director Colin Taylor, have meant a difficult off-season for Lions, who travelled to Andorra with a makeshift side featuring a handful of players who had played some role in last season's success, complemented by a small number of new recruits. The group came together for the first time at Barcelona Airport just two days before their opening match against Feniks, leaving them with just four training sessions crammed into the space of 48 hours to get up to speed with their opposition.
As it turned out, they only just fell short as they went down 3-2 in their opening game against the expensively-assembled Kosovan side, who were led by former World Cup-winner Marcelo. Antonio Medina Ortega fired Lions into the lead, but Feniks struck back through Azem Brahimi and Narcis Alibegu. David Parente leveled once more just after the break, but it was the Kosovans who would take the points late on in controversial circumstances. With Feniks precariously perched on five infringements, the referees failed to spot a blatant shove on the halfway line, prompting uproar from the Lions team. That allowed the Kosovans space to quickly break, with Marcelo tucking home the disputed winner.
Lions responded perfectly in their second match, sweeping aside Tel-Aviv 5-0 thanks to a double from Liam Palfreeman and further goals from Parente, Daniel Peña Nerin and Pepe Gonzalez. However, by the time their final match rolled around – itself delayed by an hour following a leaky roof at the arena – Lions' hopes of qualification were over. Feniks first smashed Encamp 12-0 before finishing the job with a comfortable 6-0 trouncing of Tel-Aviv.
The Oxford side would finish on a high note, however, running out 6-2 winners over the hosts in a hot-tempered finale. Parente hit a hat-trick, Palfreeman notched another brace and Miguel Corral Pernia also scored as Lions signed off in style.
It was an emotional occasion for this group of players, who are now all going their separate ways, losing the likes of captain Emilio Jiminez Torres, who has been part of the club since its inception, as well as Palfreeman, who came through the Oxford City youth system. For manager Guillen, who now has just a matter of weeks to assemble a new squad with no budget available, his first taste of European futsal was a bittersweet experience.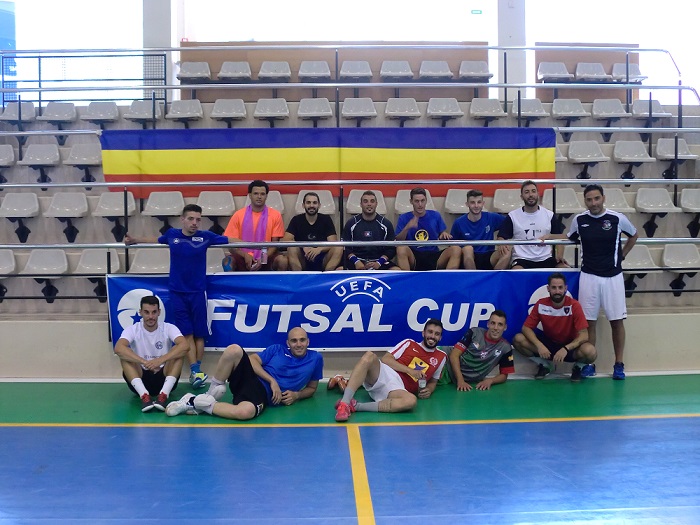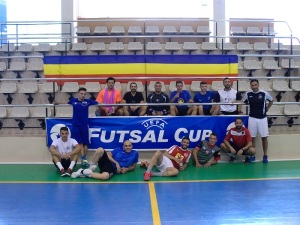 He said: "I'm disappointed we didn't qualify, but that's partly a reflection of where we are as a club. It's nothing to do with the players or with myself, but basically, we didn't have the support from the club to keep the team together for even a few weeks to prepare for this. The other teams all prepared for this and it shows.
"As of today, we don't have a team. We don't have one player signed. All the players who performed over the last week for us in Andorra are all going. They have other teams and contracts to go to, or they're just returning home. We've not kept any of them.
"If you think about what we've done, I don't think the club has ever done anything bigger. We won everything last season, we've been in Europe and Oxford City was the best team in England last year. We've represented not only Oxford City, but the whole of England in Europe and we did really well. We got praise from the officials, from the public, and from the other teams. They all recognized what we've done.
"I enjoyed the experience and we proved that Oxford City can compete at this level. The only thing we need is a little bit of help to make sure we can carry on, raise the bar again and hopefully, we can have success again in the cup and the league and represent England again in Europe."
If you like the information provided, you can read more articles about domestic futsal by going to the top bar navigation or click here
If you like this article and would like to keep updated on Futsal news, developments etc then please submit your email below in the Newsletter section or by clicking on the Subscribe to Futsal Focus option on the header.
Follow Futsal Focus by clicking on Facebook, Twitter or Instagram or on the social media buttons on the right sidebar.