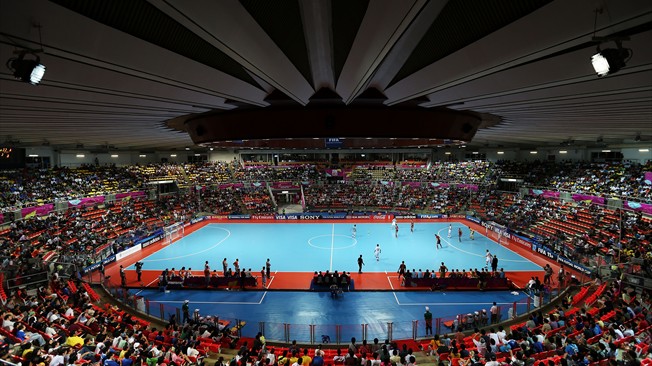 Estimated reading time:1 minute, 47 seconds
Among all the milestones that will make the FIFA Futsal World Cup Colombia 2016 an unforgettable event, it is hoped that one, in particular, will mark a turning point in the sport: the implementation of the ( FIFA Scout Program) Scout Ticket Programme at the competition for the first time.
"The objectives are ambitious," said FIFA's Event Manager Jaime Yarza. "We hope to create conditions that will help establish more professional futsal leagues around the world; help those that already exist, for example in Colombia; and increase the number of professional players in emerging markets, such as the USA."
Tickets will be available to clubs, federations and their representatives, and can be acquired through FIFA. Ticket allocation will abide by strict selection criteria.
"The concept behind this programme lies in facilitating exchanges between interested parties in the sport," continued Yarza. "Anything that helps ease the movement of players between leagues and regions will have a positive impact in the general technical development of futsal. It is a virtuous circle of collaboration."
Similar programmes were employed in other FIFA competitions in 2015. At the FIFA U-17 World Cup in Chile, 50 clubs and associations from 19 countries took part, while at the FIFA Women's World Cup™ in Canada the number was 24 from 19 nations. And those are just two examples.
So why is this happening now and not at previous Futsal World Cups? "Because futsal is at the stage of its development where it is important for the transfer market to fulfill its role in the growth of the sport," explained Yarza.
For more information about the Scout Ticket Program at the FIFA Futsal World Cup Colombia 2016, please email FIFAScouts@fifa.org.
If you like the information provided, you can read more articles about global futsal by going to the top bar navigation or click here
If you like this article and would like to keep updated on Futsal news, developments etc then please submit your email below in the Newsletter section or by clicking on the Subscribe to Futsal Focus option on the header.
Follow Futsal Focus by clicking on Facebook, Twitter or Instagram or on the social media links on the website.