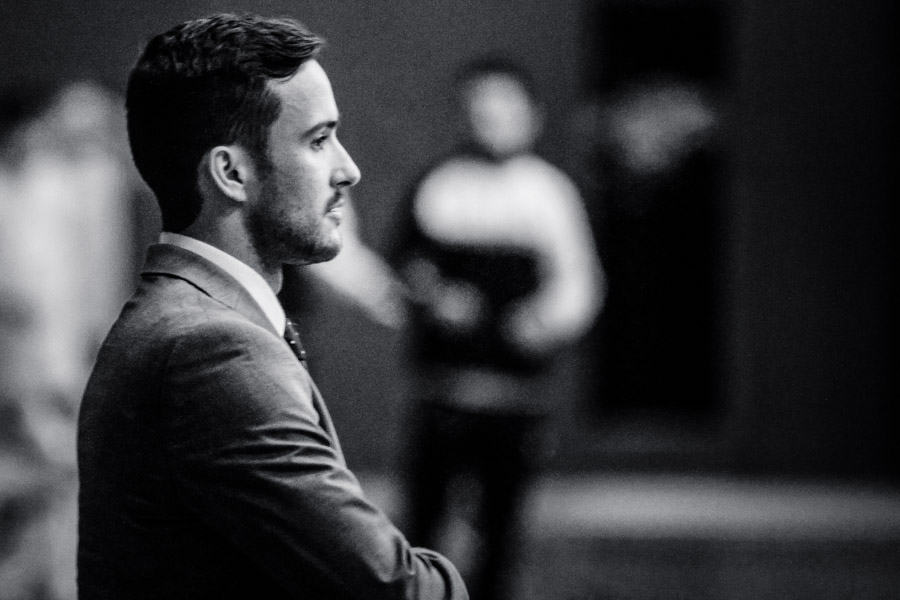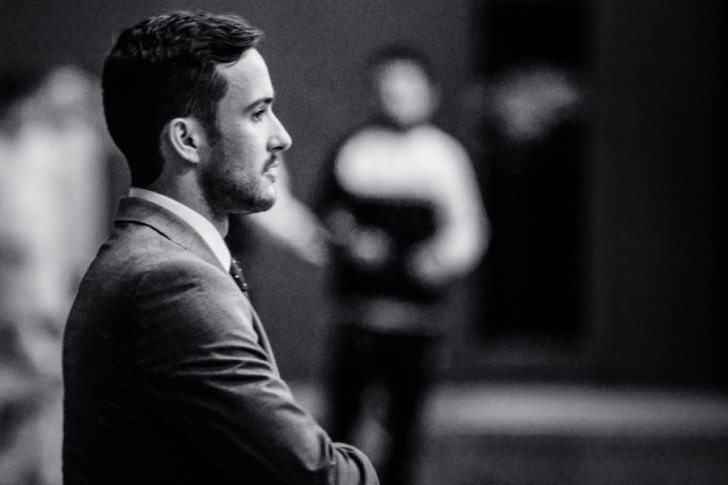 Estimated reading time:8 minutes, 3 seconds
Congratulations Damon on your appointment as Tranmere Rovers FC Head Futsal Coach. When Futsal Focus found out about your appointment and that another professional football club was getting involved in Futsal's development, not only at a national level but making it an integral part of the club's structure we were very excited about this development.
When you applied for the job and you found out what the club wanted you to do, what was your reaction and can you break down exactly what you are doing at the club for any reader that hasn't seen the article Tranmere Rovers published?
Hi Stephen, thanks for inviting me to do this interview!
I was actually in the process of renewing at Catgas ( who compete in the Liga Nacional de Fubol Sala – Spanish National Futsal League) to continue with the academy there and I was also keen to coach a senior team in Catalonia. However, something was urging me to come back to England over the last few months. I think the changes in structure and seriousness of the league and more teams setting up make for a really interesting competition. So when I saw that Tranmere Rovers had entered the league I took an interest in the project like any other futsal fan would. And then I got a call from the owners who asked me if I'd be interested in a managing the team. It took less than half an hour to be sold and shortly after that I signed. I met with Nicola and Mark Palios a few weeks later and had a look at the club set up and oversaw the second set of trials and that's how it all came about!
My role will include developing the academy at the club as well as working on the development of the football players in the academy through futsal and coordinating the school programme. Obviously, first team manager will sit at the top of all that and all together these roles are vital for each other.
You have spent the last few years working in the Futsal industry in Barcelona. From your experience there, what aspects would you like to bring into your new club that you think will give Tranmere Rovers an effective foundation to progress from?
It's a massive culture difference in Barcelona. The attitude towards sport, in general, is something that doesn't exist in England. I can't just pick up what I've seen in Spain and put it in England. I need to be clever and adapt to the English mentality and culture too. I have no problem doing that and I will bring as much as I can. Certainly, training methodology and demanding commitment is something I expect to introduce from the start. I'd also like to see our academy playing regularly in leagues and competing weekly after training sessions coordinated by coaches for each team. Mark and Nicola and Dawn the CEO have already put the foundations and environment in place to allow me to bring over my expertise, which is one obstacle less to contend with.
What has the reaction been from the traditional football coaches? For example, are they curious, asking you lots of questions about the sport and do they want to attend your coaching sessions?
I'm still in Barcelona until the end of August! The times I was there in July I did have a few conversations with coaches at the club and they seem to be receptive to what we are trying to do. I also expect a lot of coaches to come along and see the work we are doing at the club and I'll always be welcoming to coaches who want to come and see what I am doing. Anything to help change the perception of futsal and improve coaching in England!
You are applying your Futsal knowledge to not only the Futsal academy being developed at Tranmere but at the football club academy as well. What reaction do you expect from the young players and parents who have never seen the sport before?
I expect the kids and their parents will love it and we hope to have pathways for both football and futsal at the club where players can play both, or dedicate to one.
You recently held trials for Tranmere Rovers Futsal Club's FA National Futsal League senior team. What development steps will you use to help them adapt to the sport and what are your expectations for your first season?
We've narrowed it down from over 70 players to a group of 25 who are training right up until 4th September. At that point, we'll choose up to 15 players to form the squad for the season. It'll be tough as we've seen high levels of commitment so far and it's a really good group of people. It was hard saying goodbye to 40 plus over the two trial sessions, but that's part of my job and I will give everybody as much chance to be part of the squad as possible. A lot of the players have played before and the main adaptation will be to the level of commitment I expect and the tactics we use.
It's tough to set expectations as it's a new team and it always takes time to gel. We'll be going out to compete and win matches and our focus is on the opening game with Derby, who came 2nd last season. They've got a good set up and a good coach in Frank. Also York City, with Junior and Manchester's B team will be strong opponents.
Looking to the future, are Tranmere Rovers ambitious and hope to follow the success of Oxford City Lions or is the club focus at this time more about developing young players, providing opportunities for people to play? What exactly are Tranmere Rover's reasons for developing Futsal?
The ambition is there for sure and that was what really sold me on coming to Tranmere. We want to do everything. Develop young players from the area and give opportunities for people from the Wirral to play for their club and hopefully for England too. And we want to win and be successful. If we can do this with players from the Wirral then it's a plus.
Mark Palios was head of the FA and while he was there he was a big believer in the sport. He's now owner of Tranmere Rovers and has kept his interest in futsal and wants Tranmere Rovers to be leaders in the sport. Both to develop players for football and to have a successful futsal team. If we do the latter properly, the rest will follow and he's supportive of that.
You have always been heavily involved with Futsal development and opportunities, now that you are back in England, do you plan to continue this type of work, and what opportunities do you hope to provide the young players at Tranmere?
I am always trying to help the game grow in England and I can't wait to come back and pick up where I left off. We've set up The Futsal Shop Foundation (http://www.thefutsalshop.com/foundation) which is going to be a way to put money into futsal development to develop coaches, help clubs and leagues and other projects get off the ground. Through this I hope to give junior futsal a push and will help initiate a regular competition for junior teams in clubs, as currently there isn't really anything for our academy teams to play in.
In terms of opportunities for our players, well I've always believed in travel and experiences abroad, so I hope that we can get the kids into tournaments in other countries. They are experiences that kids never forget and not just for the futsal, but for the friends they make and places they see. It will also help to put Tranmere Rovers on the map in Europe as a name in futsal.
Our final questions relates to the club you set up, Middlesbrough Futsal Club. As far as we are aware you are still the chairman of Boro. Due to your own situation now, what are your hopes for the club and its own development? Do you see them tying in if possible with Middlesbrough FC?
I resigned from Middlesbrough as soon as the Futsal Camp UK finished. It's impossible to run two clubs and I never considered combing the roles. I am 100% Tranmere Rovers and I have left Boro in a good position with Jamie Bettson at the helm. I am hopeful that in the future they can become part of Middesbrough FC. It would make a lot of sense for all concerned. I am sure they are capable of being a top club. They have a young team, all English and Jamie is a young coach with a lot of potential. I can't wait to play them with Tranmere, it will be an emotional match!
If you like the information provided, you can read more articles about domestic futsal by going to the top bar navigation or click here
If you like this article and would like to keep updated on Futsal news, developments etc then please submit your email below in the Newsletter section or by clicking on the Subscribe to Futsal Focus option on the header.
Follow Futsal Focus by clicking on Facebook, Twitter or Instagram or on the social media buttons on the right sidebar.