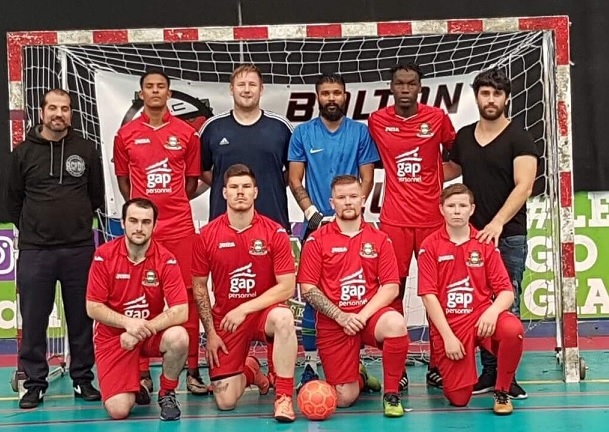 Estimated reading time:4 minutes, 40 seconds
Passion for Futsal is growing across the U.K but on Twitter a club in Wales, Brickfield Futsal Club are not only embracing the sport of Futsal, but they have also been very vocal on Twitter about their ambitions to provide their community with a Futsal club that is developing top players for the future. While aiming to win their national league and provided their players with the opportunity to compete among the best clubs in Europe in the UEFA Futsal Champions League.
For Brickfield, there are 8 key points for the foundation of their club to be successful, show growth and development:
Attracting people to Futsal by making it fun and engaging
Increasing knowledge of Futsal in the School environments by offering After School Clubs.
Increasing the knowledge of opportunities that Futsal can bring
Raising awareness of players who played Futsal as a youth
Having a strategic plan and end goal concerning what the club wants to achieve by developing futsal
Concentrating mainly on player-centered based development at the foundation and early teen stages so that we create more positive experiences so young people are empowered to believe the coach is looking to develop them and not focus purely on results
A focus for clubs to work more alongside schools so that futsal is seen as a sport in the school curriculum
Develop and recruit more coaches who want to develop Futsal which goes hand in hand with making Futsal qualifications more readily available and not used as a skill set product for coaches to take back into the game of football
The club's Futsal section has been running since 2014 which started in the Wrexham Futsal League which is no longer organized. This year has been our second entre into the Welsh Futsal Elite League and it's the second year of our ever-growing Futsal Youth Academy.
The plans for our adult senior team are hand in hand with our youth. In year 1 of our return to the Futsal elite League we just wanted to make a major impact and get Futsal in Wales more recognised hence the big name signings such as former professional footballer, Steve Walters. We plan to finish second in our league and help create a buzz around our community. Our youth aim is simply to create the conditions that children play without fear and enjoy every minute.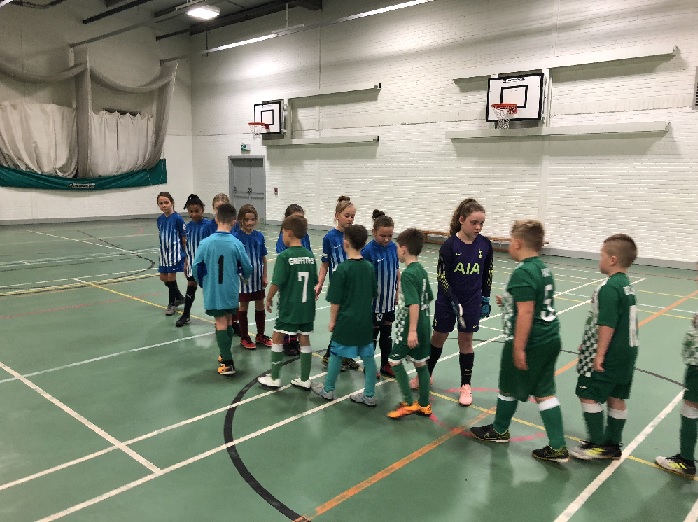 In Year 2, our aim is to win the Welsh Elite Futsal League and become Welsh Champions to help support our Youth by giving them a club to be proud of. Showing the youth why they are playing for us. The following season (Year 3), we want to continue competing at the highest level by retaining the league and enjoying our first journey into the UEFA Futsal Champions League and create further hope for our Youth system to believe there is a reason why they play for Brickfield Futsal. By Year 4, Brickfield Futsal wants to be winning or actually challenging the European teams in the UEFA Futsal Champions League preliminary rounds. Competing on power with preliminary rounds clubs will be no easy task but why not set the bar high. The success we enjoy in Europe will further help the club to inspire and attract more people to the sport and ignite an interest in followers to get involved in the club and take their Futsal coach education steps and be qualified Futsal coaches, driving home the Brickfield Futsal Way.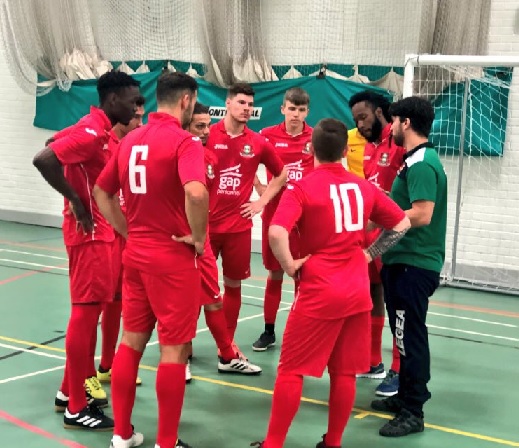 Year 5 will be no different to year 4 but we want at least five players from our youth system breaking into our first team and hopefully three of them earning trials for Wales.
Our Youth academy's overall aim is to at least produce five players from each age bracket to break into our adult section when they are old enough to do so. This will show that there is a clear club pathway model and at least three players earning trials with the Welsh National Futsal Squad each year. We also run a project called Stay On Side through our Brickfield Rangers in the Community where we go to schools to highlight awareness among young children concerning anti-social behaviour and crime, you can learn more about the programme in the video below. Andrew Roscoe discusses the work that they do:
An example of a young child benefiting from the Stay On Side project is Tyreese who was scouted thanks to the programme and signed for their Futsal U10s: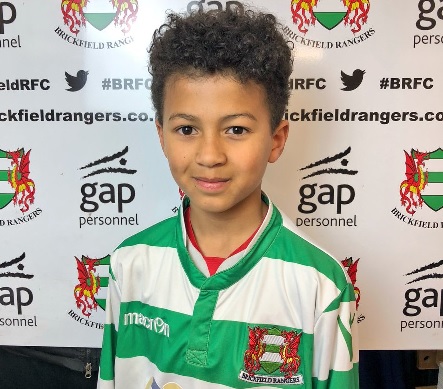 Our club wants to produce Futsal Internationals and create European Futsal players which will give further opportunities to youngsters within our community. And, to achieve this we will work to seek relationships with clubs in Europe and look to organize trips to compete in Youth Tournaments. This will give all our players the opportunity to showcase their talents at the highest level from the youth to our senior team and hopefully those capable will sign for clubs in countries where Futsal is developed to a professional level.
If you like the information provided, you can read more articles grassroots and coaching by going to the top bar navigation or click here
If you like this article and would like to keep updated on Futsal news, developments, etc then please submit your email below in the Newsletter section or by clicking on the Subscribe to Futsal Focus option on the header.
Follow Futsal Focus by clicking on Facebook, Twitter or Instagram or on the social media buttons on the right sidebar.