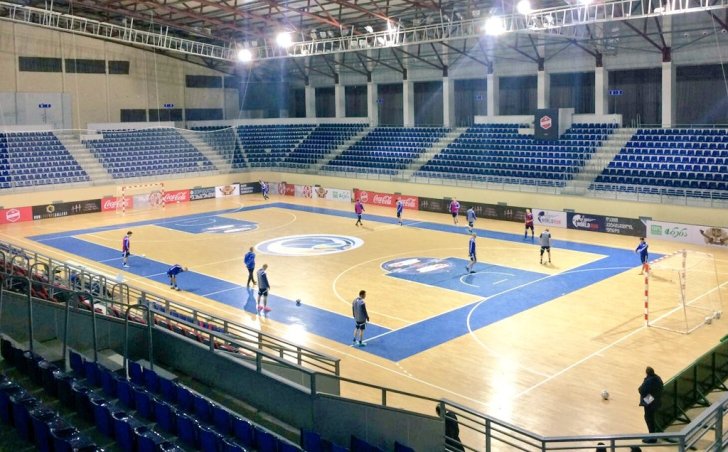 Estimated reading time:4 minutes, 0 seconds
Today, host nations for the EURO 2018 preliminaries will take place in Georgia, Wales, Latvia, Bulgaria, Cyprus, Lithuania, and Gibraltar.  Players will take to the court and coaches will stand on the sidelines hoping that their preparations will be enough to see them through to the main round qualifiers.
Futsal is always enthralling because at any point anything can happen, a team could be winning 3-0 and still lose 3-4 and nations you don't expect to rise to the challenge do especially at this early stage of Futsal's development in Europe where many nations still don't know much about each other. Starting their European debut are Germany and Kosovo, the German's defeat England in their first international friendly 5-3 and Kosovo defeat Finland and Turkey during their European preparations. Both nations have not been drawn in the easiest of groups but there isn't an easy group at any stage of this competition.
Wales are the Four Nations champions and will start their campaign hoping to make an impact, Head Coach Richard Gunney when speaking to UEFA.com believes that Wales have every chance of qualifying,
"It was great that we were successful in winning that tournament, but we also put in a strong performance against Latvia prior to that and got a 0-0 draw against a very experienced and strong futsal nation. We're full of confidence and in a really good place. The players have a lot of belief. I think this is a really good opportunity for us and we will be trying to put it all together and execute the performances to get the right results and win the group."
The professionalism of Wales's preparations means there will be few surprises for Gunney and his coaching staff when the serious business begins. "We actually went over to watch Moldova play live," he explained.
"We wanted to make sure we were completely prepared. Moldova will adopt the tactic of bringing their goalkeeper off and using an extra outfield player, they are very well-drilled at that and use it very often. You can watch teams on video, but we wanted to make sure we hadn't missed anything. We will also watch San Marino and Greece live during the tournament.
"We have analyzed our opponents and we expect that Moldova will be our strongest threat. Greece will also be strong, and we will have to be professional and give San Marino the respect they deserve, but we're confident we should be able to win all three games."
Another nation hoping to use the competition to take a development step further is Scotland. Scotland enjoyed their first taste of victory in international friendlies against Gibraltar last year and defeated Northern Ireland in this year's Four Nations but it will be these preliminary round fixtures where Head Coach Mark Potter will gauge whether his squad is progressing or not. Speaking to the BBC Mark said,
"Realistically, we'd like to win a game. We conceded 25 goals in three games last time and scored two. We'd like to be more competitive than that."
Two years ago in Sweden, they lost 13-0 to the hosts as well as suffering 6-1 defeats by Armenia and Israel and they go into these qualifiers as bottom seeds.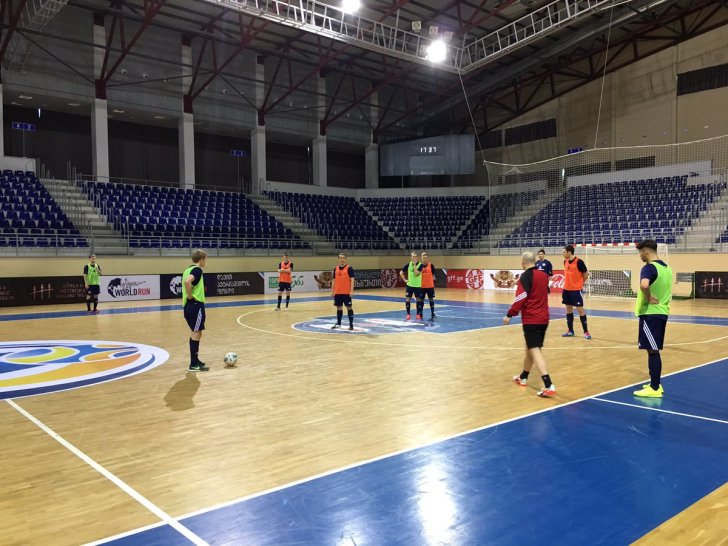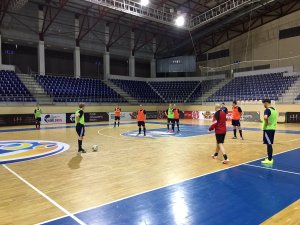 "With Israel being in the group, that gives us the best opportunity to gauge progress or otherwise," said Potter. We'd like to have more of an influence on the group with a view to getting a Uefa ranking, which would get us out of the bottom group of seeds in the future."
England's recently lost the Four Nations Final to hosts Wales, a defeat they will not forget and they challenged themselves against the Netherlands who are more than 30 places above them in the world rankings. The management staff has changed with Pete Sturgess stepping down and they recently appointed Michael Skubala as their manager and Elite Performance Manager who will oversee the development of Futsal across the country. Michael will be hoping that success at this preliminary stage can bring stability and reinforce belief among his group of players. England has the talent, but they will have to raise to the occasion, their success in the past when they qualified for the main stage plus the experienced players in the group should help them do that.
If you like the information provided, you can read more articles about International futsal by going to the top navigation bar or click here
If you like this article and would like to keep updated on Futsal news, developments, etc then please submit your email below in the Subscribe to Futsal Focus option.
Follow Futsal Focus by clicking on Facebook, Twitter or Instagram or on the social media buttons on the website.