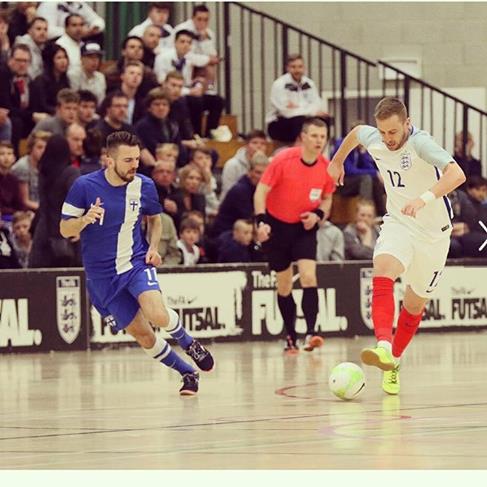 Estimated reading time:5 minutes, 56 seconds
England enjoyed two wins against Malta and Bulgaria, but what in your opinion was the difference between England and Albania? And what impressed you about the Albanian side?
The Albanians had a natural Futsal ability, they have a number of players who play at the top level in Italy, Bulgaria and also in the Kosovan leagues, all of which are professional, and in what was a relatively close encounter those players had a little bit too much for us and that made the difference on the night.
In your opinion, what are the player development needs for the national team to progress to the next level, where a main round qualification will be a regular achievement?
I think coaching has to improve at the national league level and a larger player pool is needed for the national team. It also requires players to commit to Futsal to reach the next level. Players, who play both Football and Futsal like myself have a ceiling as to what level we can compete. The level is probably still quite high but against well versed Futsal sides it is always going to be difficult. The challenge is to make Futsal more appealing to the next generation.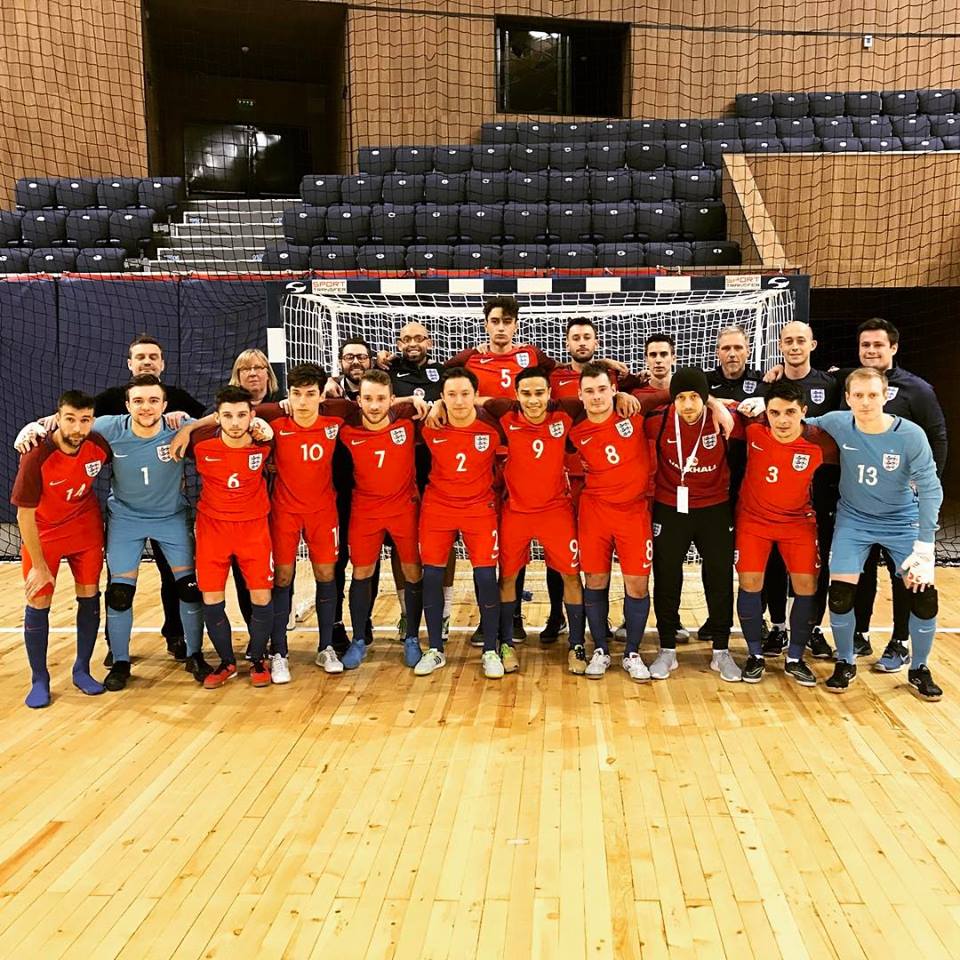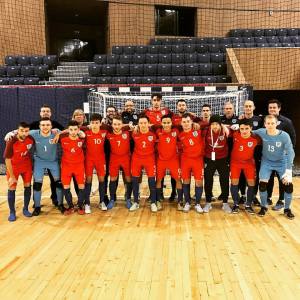 You declined the opportunity to play abroad, but after England's failure to qualify, would you encourage the younger players to go abroad or do you feel the England National League is good enough to learn the sport of Futsal?
The National League is a good ground to learn but to compete with the better international nations young players will have to go abroad to challenge themselves. I have spent a number of years playing in the National League and no disrespect to a lot of clubs but I personally only ever felt a real challenge playing against Baku when they were professional. The level has dropped massively in the last couple of years as well which is not helping player's development. Max Kilman is a prime example, he has great ability, but he will not be challenged in the National League so he will not hit the heights he possibly could and I encourage any professional foreign club reading this interview to look at him and bring him abroad.However, I do not blame players for not going abroad, I had a great offer from the top level in Italy but it was not enough to tempt me to move my family over there. The offers out there for young players would not make me want to go if I already had a job or career I was working towards. However, for England to make the step up to a regular main round nation the jump has to be made by more players.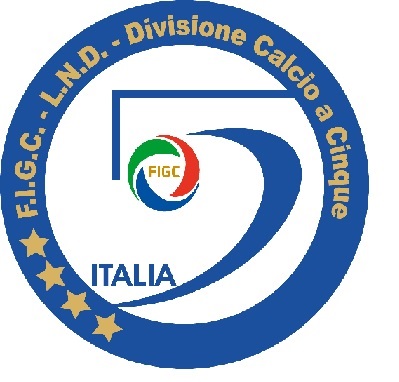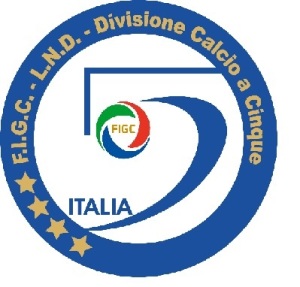 You have been involved in English Futsal for many years and next season, we will see the FA National Futsal Super League move to a 10 team national league. What teams do you envisage being chosen and what benefits and negatives do you expect?
Despite my age, I had no idea what Futsal was until 2009 when I was invited to train with England. I also don't believe the National League became competitive until around 2008 when BUCS came to prominence and Helvecias dominance started to be challenged.
I hope they choose 12 teams personally, and would imagine clubs like Helvecia, Birmingham, Manchester, Genesis, Baku and Loughborough will be in a place to accept an offer to participate. I also believe clubs like Bristol, Tranmere and York who now have links to football clubs will be in a position to make the step forward. Then there are a number of growing clubs who are showing they may be able to compete, like Cambridge, Reading/Escolla and a small number of National League Two clubs.
The benefits will hopefully be a greater number of competitive games for clubs and players alike. This will hopefully make more players ready to step into the national set up in the coming years and give them a better chance to compete at an international level. The difficulty for clubs will be attracting and keeping quality players, as well as additional finances for travelling the country for games. Hopefully the FA back the clubs and the league can kick on and get back to being competitive like it was a few years ago.
England recently lost the Four Nations against Wales, and you currently play in Wales, why do you think the Welsh are improving?
Wales are improving due to the commitment of the players; they have a squad which has been together for a number of years which is great. The challenge comes when going through the transition of players. Wales are in a position where they have nailed the defensive side of the game to a certain level. That was evident in our recent defeat to them; a good goalkeeper and organisation will take you to a certain point. Making the next step is the challenge for them now. It is always easier to set up to not lose than it is to go out to win. England successfully made that change when we went three World and Euro preliminary qualifying rounds without defeat, then the transition of players begins and you are bound to make a step back before you can go forward again. Wales have some exciting players and plenty of experience; I hope they can qualify for a main round with the current squad. The strength of the Welsh league which is very much in its early development stage, suggest they may struggle to replace some of their current crop if they don't. The FAW appear to be very much behind the national team but need to show the same commitment to the Welsh National League to maintain Richards Gunney's hard work.
Going forward, how would you like to contribute to Futsal development in England?
I'm not sure my playing days are over yet; I am taking time out to spend time with my young family and also concentrate on a new work role. Hopefully, once things settle down, I will discuss with my family and I may make a return to playing. If I don't, I fully intend to take my coaching badges and get involved in the development of the next generation. I've worked under some very good coaches and have learned a lot from them. I feel I have developed a good understanding of the game and always try and help younger players, which is something I will continue to do in the future.
If you like the information provided, you can read more articles about domestic futsal by going to the top navigation bar or click here
If you like this article and would like to keep updated on Futsal news, developments, etc then please submit your email below in the Subscribe to Futsal Focus option.
Follow Futsal Focus by clicking on Facebook, Twitter or Instagram or on the social media buttons on the website.