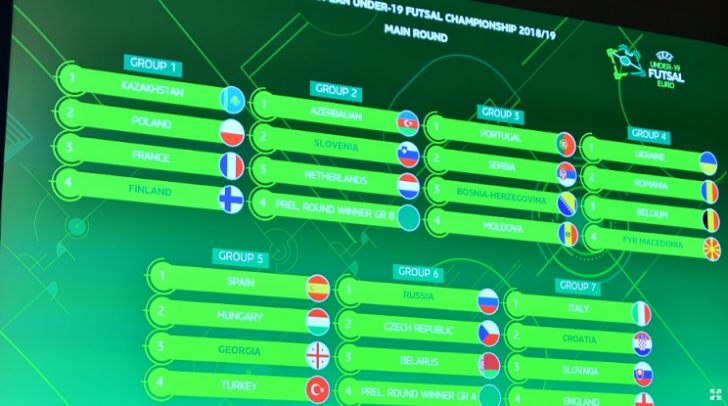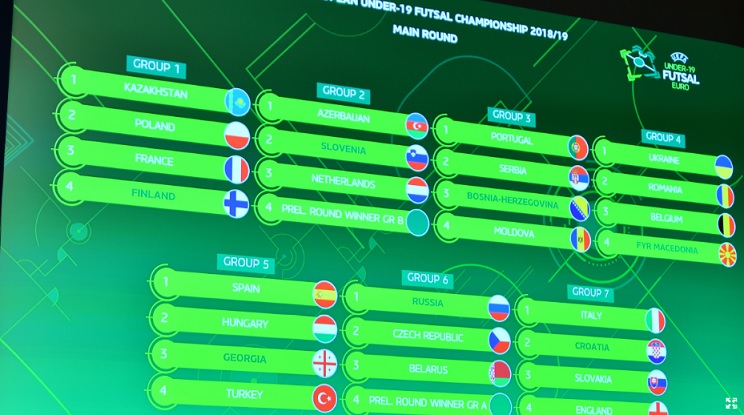 Estimated reading time:1 minute, 5 seconds
Today, the draw for the first ever UEFA Futsal U19s Championships took place for the preliminary round and main round with all nations hoping to make it to the main event in Latvia next year in next September's Riga finals.
For the first ever competition 34 nations are taking part and England are the only nation from the U.K take part but hopefully, for the next competition, we will see more nations across Europe entering the competition.
The Preliminary round draw will take place between the 21–26 January and the nations taking part are:
Group A: Montenegro, Greece, Lithuania (hosts), Andorra
Group B: Sweden, Kosovo, Cyprus, San Marino
Group B hosts tbc
Two group winners progress to main round
The Main round draw  fixtures will take place between 26–31 March:
Group 1: Kazakhstan, Poland, France, Finland (hosts)
Group 2: Azerbaijan, Slovenia (hosts), Netherlands, Preliminary Group B winner
Group 3: Portugal, Serbia, Bosnia and Herzegovina (hosts), Moldova
Group 4: Ukraine, Romania, Belgium, FYR Macedonia (hosts)
Group 5: Spain, Hungary, Georgia (hosts), Turkey
Group 6: Russia (hosts), Czech Republic, Belarus, Preliminary Group A winner
Group 7: Italy, Croatia (hosts), Slovakia, England
Seven group winners join hosts Latvia in the finals from 8 to 14 September 2019 at Arena Riga.
Finals (8–14 September). In the finals, two groups of four will be formed, with the top two in each proceeding to the semi-finals.