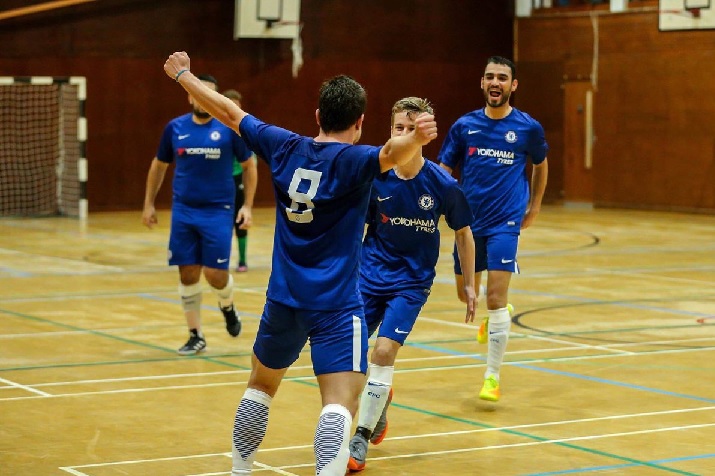 Estimated reading time:3 minutes, 7 seconds
The draw for the FA Futsal Cup 2018-19 preliminary round was made on Tuesday 30 October.
Following regional events for grassroots teams below the FA National Futsal League, winners in the preliminary round will head into the first round which takes place in January. Regional winners included in the draw were Fylde Coast Futsal and Sunderland Development.
The FA Futsal Cup is a very important competition for the sports development attracting many clubs to take the next step and join the FA National Futsal League system which is growing year on year especially now with awareness increasing concerning the opportunity to win a place in the UEFA Futsal Champions League.
2018 has been a fantastic year for Futsal awareness in the U.K, the national teams of Northern Ireland and England have had their matches broadcast on BBC Sport for the Men's and Women's team. The next step for the sport will be BBC Sport covering the UEFA Futsal Champions League.
This year 46 teams were in the Cup draw, comprising of 38 National League teams from divisions one and two and eight grassroots teams who have qualified or will qualify over the next two weekends through their regional tournaments.
The remaining 18 teams were given a bye into the first round (last 32) which will take place on Sunday 13 January. Preliminary round games will take place on either 2 December or 23 December.
Chelsea FC Foundation Futsal Club was formed in 2016 and played in the Surrey FA Futsal Fives League before gaining entry into the FA Futsal National League structure for the 2017/18 season. Chelseas are also providing opportunities for their youth to experience playing Futsal in competitions.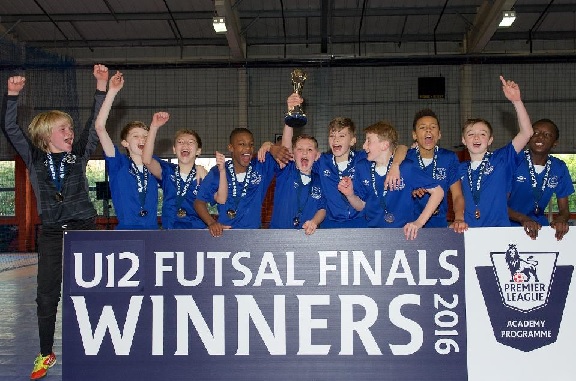 Tranmere Rovers FC has been competing in the national league for a number of seasons and now have a women's team competing as well coupled with a successful growing academy.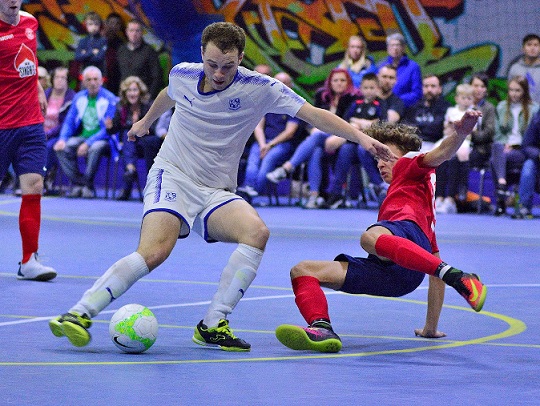 Both clubs will be hoping to have an impact on the FA Futsal Cup, Chelsea will compete against Haringey Sixth Form and Tranmere Rovers will face Liverpool Futsal Club. You can see the rest of the draw below:
The draw
Sunday 2 December 2018
Chelsea Futsal Club v Haringey Sixth Form
City of Peterborough Futsal v Kettering Futsal Club Development
Loughborough Futsal Club Development v Stoke City Futsal Club
Tranmere Rovers FC Futsal Club v Liverpool Futsal Club
Bedford Futsal Club v Northampton OC Futsal Club
Wigan Futsal Academy v Bolton Futsal Club
Birmingham City University v Derby Futsal Club
Bolton Futsal Club Development v Manchester Futsal Club Development
Sunday 23 December 2018
Fylde Coast Futsal (regional winner) v Cheshire Futsal Club
London Utd Development v Enfield & CM Futsal Club
London Genesis v London Utd
Worcester Futsal Club v FC Salisbury Development
Pro Futsal London Development v Basingstoke Futsal Club
Sunderland Development (regional winner) v Newcastle Development
This season there have been some changes to the FA Futsal Cup, including the number of players eligible for England that each team must field in their matchday squad for each game.
Each team must have seven players eligible for England named on their match sheet and in attendance at each game.
Another change is the finals weekend, which this season will incorporate the youth finals with the adult finals, providing a four-day event for players and fans at St. George's Park from 3-6 May 2019.
The first round draw will be made once the preliminary games have taken place.
If you like the information provided, you can read more articles about domestic futsal by going to the top bar navigation or click here
If you like this article and would like to keep updated on Futsal news, developments etc then please submit your email below in the Newsletter section or by clicking on the Subscribe to Futsal Focus option on the header.
Follow Futsal Focus by clicking on Facebook, Twitter or Instagram or on the social media buttons on the right sidebar.