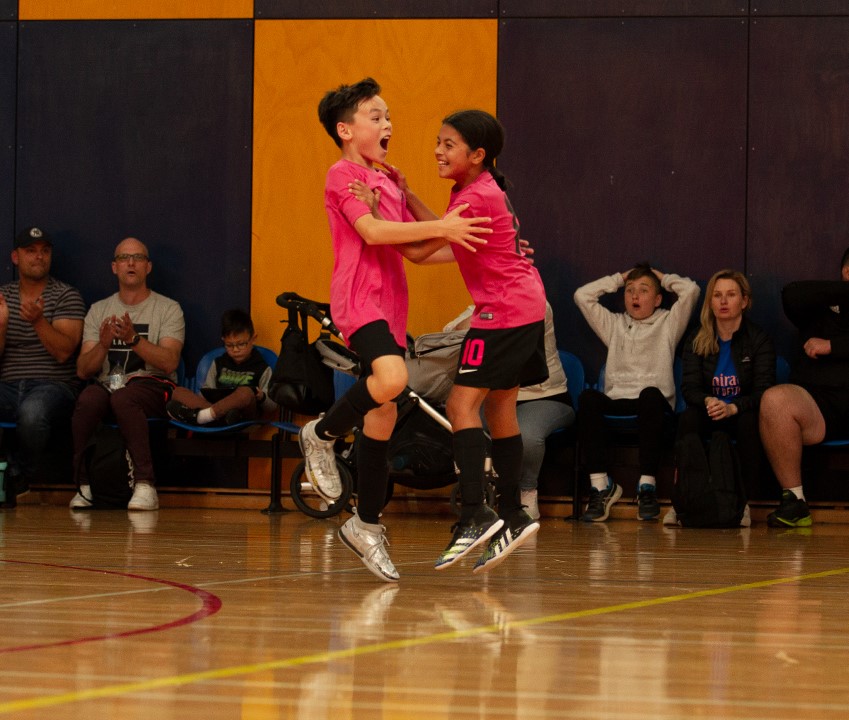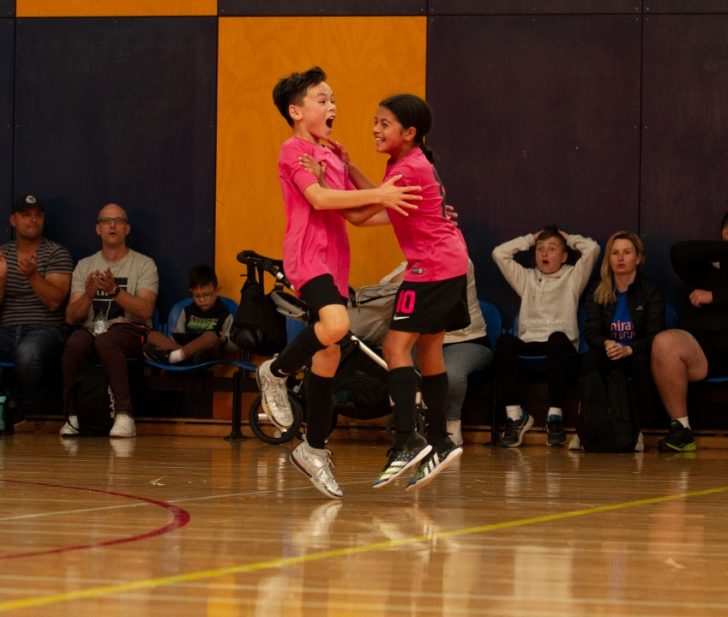 Estimated reading time:10 minutes, 48 seconds
Football Victoria (FV) just completed their State Futsal Championships with amazing success, unifying the Futsal community
Futsal Focus spoke with the state governing body FV's  Head of Commercial and Futsal Anthony Grima about the competition:
"As part of a new era for Futsal in Victoria, Football Victoria (FV) last week held a very successful State Futsal Championships for the state of Victoria between 11-14 April 2021.
This three day 'Festival of Futsal', brought together approx. 100 Futsal teams, over 850 players, 200 coaches/team officials and 35 Futsal referees from FV affiliated Futsal clubs and centres across Victoria to crown the state champion in each age group, from Under 8 through to Open age categories.
Just over 1,300 people attended the tournament – each day!
We held the event across six (6) indoor pitches and over two venues – the Caroline Springs Leisure Centre and the Derrimut Sports Stadium. Matches kicked-off at 8.10am on all days with last matches finishing at 10.30pm for some junior and senior age groups.
As part of a genuine and respectful approach to "unify the Futsal community' we engaged many external individuals from the Victorian Futsal community that wanted to get involved and support us in delivering this tournament. We can't thank these people enough for their support."
Day 1
As expected, it was a day filled with excitement and emotion with emphatic highs and gut-wrenching lows for the clubs that turned up for the State Futsal Championships.
A wonderful showing from Murray Bears FC Under 10s Boys allowed the young side to finish the day with three wins out of three games, but Melbourne Dragons FC and Dandenong Sharks FC were both sitting just three points behind their counterpart.
Dandenong Sharks FC would top one of the competitions they participated in by the end of the evening with its Under 11s Boys side winning its opening two games against the tough FTS Futsal and East City Wolves.
The crowd was enthralled in every goal scored by West Vic Warriors FC Under 9s Boys with eruptions of cheers persisting throughout the day, but it was Williams Landing FC that dominated the table by winning its opening matches and remaining undefeated.
Warriors FC Under 12s Boys may have topped the table after its first three matches but the extra fixture certainly played an influential part as Williams Landing FC Giles were right behind their counterparts with two wins out of two games.
East City Wolves and FTS Futsal both finished neck-and-neck at the top of the Under 13s Boys table, but it was just one goal that allowed FTS Futsal to sit on top for now as its 18-6 goal difference edged East City's 18-7.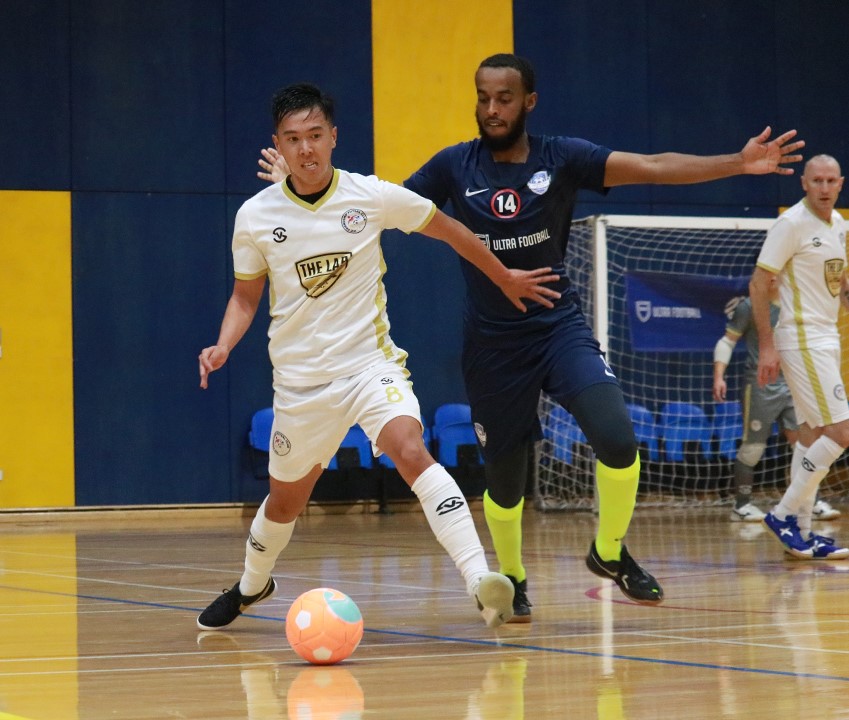 The Under 8s Mixed League was another tight draw and it was East City Wolves FC who dominated another ladder for the day with two wins out of two matches.
Jaguars Melbourne FC and Melbourne Dragons FC were two other sides that sat equal at the top with the Under 14s Boys table boasting a tight competition – which is currently edged by the Jaguars due a three-goal difference.
Galaxy FC finished the day on a high with its Under 15 Boys side recording two impressive victories, only conceding one goal whilst scoring seven.
It was Melbourne Dragons FC though that boasted the most threatening attack as an astounding goal difference of twenty-three to three put the Under 16s Boys side on top of the table with future opponents Fitzroy sitting in second after playing only one match and winning.
Warriors FC might have been on equal points with the top of the ladder in the Under 16s Girls competition, but it was Bayside Pirates FC Blue and Murray Bears FC that were equal with a game in hand.
With only one game being played for each of the four teams in the Youth Men Competition it was Melbourne Dragons FC and East City Wolves FC that both were victorious in their respective outings.
The evening climaxed when the Open Mens Competition began, with both groups displaying high-quality futsal for the already-indulged crowd to enjoy thoroughly.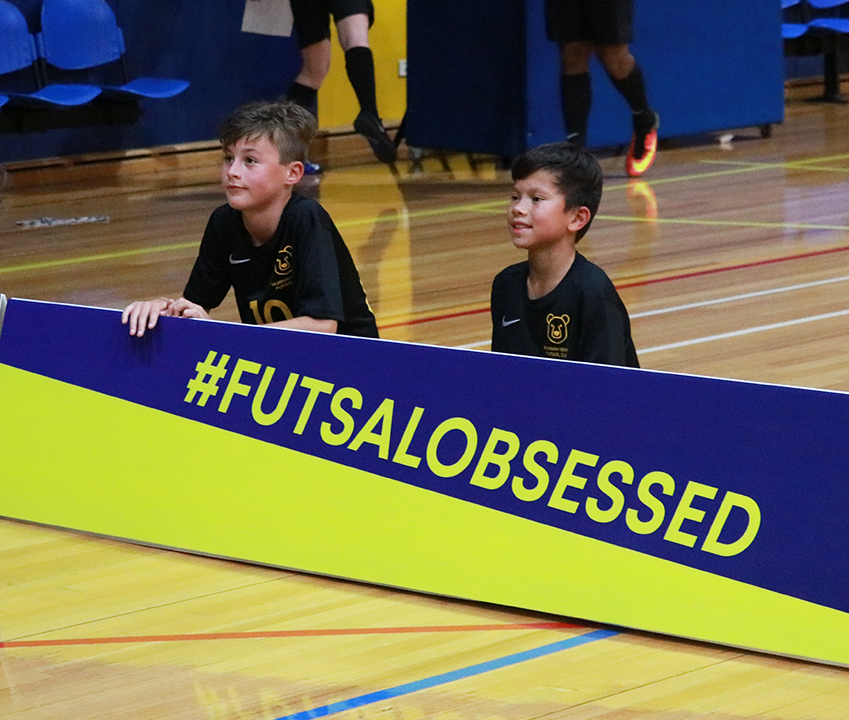 Group A couldn't be a tighter affair as all three sides have won and lost one game each, but it was a draw between Jaguars Melbourne FC and EFA Eagles FC that allowed the two sides to just edge Vic Vipers FC, who hasn't played its third game yet.
Group B saw Moreland FC and Fitzroy FC achieve the same fortunes as both sides confirmed a draw with Carlton and both sides took pleasure in defeating the winless Vic Friendship. The two sides are yet to face each other and will surely put on a mammoth display in their attempts to top the table at the others expense.
Day 2
Day 2 only saw the stakes increase with numerous sides asserting their dominance in their respective pools and proceeding to the knockout phases. Whether it was an undefeated streak or a tight finish to the group stage, the entire day was filled with non-stop action.
Murray Bears FC is the side to beat in the Boys 10s with a credible streak of five wins out of five games played. Although the Bears finished the group stage in Pool A with a fantastic goal difference of twenty-five goals, it is second placed Dandenong Sharks FC that go into the play-offs the highest difference at thirty-two goals. Warriors FC Black topped Group B, also maintaining an undefeated record.
Vic Vipers FC's Boys 11s is another side that hasn't tasted defeat yet as the mammoth club's youngsters represented the badge with honour and efficiency, confirming three wins out of three matches. Dandenong Sharks finished above their counterparts in Pool A by two points and will hope to continue the hot form throughout the knockout stages.
West Vic Warriors FC topped an intensely tight group by one-point to progress to the knockout rounds in the Girls 11s, where they will be favourites but will certainly have their work cut out for them..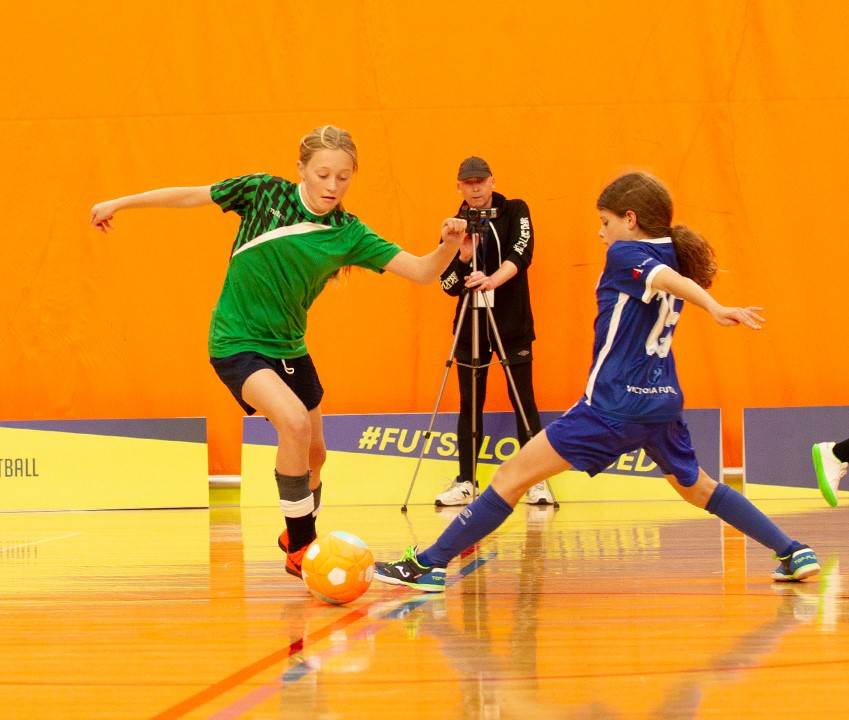 Although Warriors FC didn't lose a game in Pool B, it was still an extremely tight race to the top as the young side edged their second-placed counterparts Williams Landing FC Gillies by one point in the Boys 12s competition. Galaxy FC's threat looms on though as the side boasts a fantastic record of six wins in six games, certainly maintaining their reputation as one of the hot favourites to win the championship.
FTS Futsal and Melbourne Dragons Red will both undoubtedly be content with their group stage affairs as both sides topped their respective pools in style, confirming themselves a solid knockout draw in the Boys 14s competition.
Williams Landing FC's Boys 9s domination pursued in Day 2 as the youngsters were another side to complete a flawless group stage campaign, winning all four of their games.
Easter City Wolves FC and FTS Futsal sit equal at the top of Pool A in the Boys 13s division, but it was the latter side that confirms the preferred knockout match as they edged their counterparts on goal difference. The teams will be fearful of the side on top of Pool B though as Melbourne Dragons FC complete a flawless group stage, winning all four of their matches.
Metropolitan Thunder FC conquer the group stages of the Girls 14s with an undefeated streak of three games and will certainly be prepared to go all the way and win the coveted State Futsal Championship.
The East City Wolves Mixed 8s side provided a showing of class with a fantastic group stage performance, winning all of their games to please their entertained crowd.
Galaxy FC boasted another side with a flawless record as their Boys 15s side complete the group stage with a fantastic record of three wins out of three games.
Bushrangers FC and Melbourne Dragons FC both still remain on top of their respective pools in the Boys 16s league, each winning all their games to progress to the knockout stages in style. The Dragons displayed a presiding 5-0 win over second-placed Fitzroy, solidifying themselves as major threats for the championship.
Murray Bears FC's Girls 16s continued to display the dominant form they've shown throughout the tournament by topping the group but both Bayside Pirates and Bayside Pirates Blue finished only one win behind, maintaining themselves as championship candidates in the process.
The narrative of the Youth Men competition continued with Melbourne Dragons FC continuing to dominate, confirming a group stage campaign of three wins out of three games.
The Open Men's division certainly impressed with the red-hot crowd in attendance as rivals Fitzroy FC and Moreland FC faced off in an enthralling 1-1 draw, allowing both sides to escape to the next round, with Moreland topping Pool B. Vic Vipers and EFA Eagles would both proceed to the next round after quality campaigns as well, confirming an Open Men's semi-final round that is riddled with intrigue and anticipation.
State Futsal Championships – The Finals
The Victorian futsal super-clubs shined in the final day of the State Futsal Championships as numerous clubs went home with multiple trophies, concluding their respective competitions in style.
The Dandenong Sharks may not have finished on top of their table in the group stage, but it was them that won the Boys 10s Grand Final in impressive fashion with convincing 6-1 victory over Westgate FC.
The day continued for Metropolitan Thunder's Girls 11s side that was in hot form, despite losing one group stage match to the West Vic Warriors. The pacey side achieved a dramatic 5-2 victory over Eastern Rangers FC in a thrilling clash that had the crowd loud and proud supporting both sides no matter what the outcome was.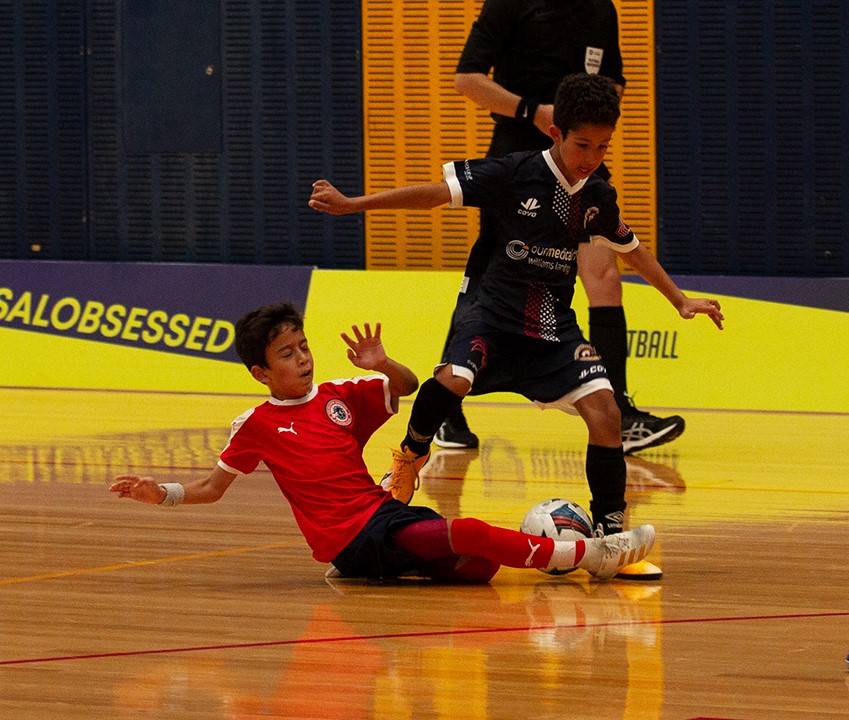 It was a brace of championship victories for the Dandenong Sharks as they completed a near-flawless campaign, as the youngsters won an enthralling encounter against the valiant Vic Vipers FC with a tight scoreline of 5-3.
The marginal favourites after the group stage to win the Boys 12s was Galaxy FC, and the hungry side certainly justified the high praise by boasting a championship victory in an undefeated campaign.
The Melbourne Dragons were another side with the fantastic accolade of not experiencing defeat as they won their Boys 13s grand final 11-0, topping off a campaign of massive wins and many, many goals throughout. The Boys 14s division faced the wrath of the Melbourne Dragons as well with their 14s side also represented the badge in undefeated efforts, adding another championship to the club's cabinet.
Metropolitan Thunder would confirm another trophy for their fantastic girl's sides, this time in the 14s category after a ridiculously tight affair against Warriors Futsal Club ended in their favour dramatically.
Serial winners Galaxy FC found themselves striking more goals and confirming more championships, but it was under far more intense circumstances as the Boys 15s clash with EFA Eagles ended 3-2 in their favour.
The Melbourne Dragons were the first club to raise the bar of 'titles won' to three as their Boys 16s put on a mammoth 7-2 performance in the grand final against Bushrangers FC.
The Girls 16s continued to provide drama of all sorts with the Murray Bears capping off a wonderful campaign with a close victory that finished 2-0 in their favour.
The East City Wolves won the Mixed 8s with a large scoreline of 7-1 much to their spectators' pleasure, whilst the Boys 9s followed with Williams Landing FC defeating Melbourne Dragons in an almost-inseparable encounter that finished 4-3.
A huge 7-0 grand final win for the Melbourne Dragons Youth Men's side gave them the accolade of winning four championships as they proved to be far too strong for any side in the competition.
The night concluded with the Open Men's matches taking to the court, and after Fitzroy and Moreland both won their semi-finals clashes, the two rivals were set to face off in a rematch after previously drawing 1-1 in the group stages.
It was Moreland who spent the match leading in cat-and-mouse fashion, as every time Fitzroy would score, the Blues would stretch the lead and the deficit for their opponents. A 5-3 win provided Moreland with the State Futsal Championship, providing a significant ending to an outstanding three days of non-stop futsal.
You can read more articles about global futsal by going to the top navigation bar or click here
If you like this article and would like to keep updated on Futsal news, developments, etc then you can now follow Futsal Focus via Google News by following our page which will send you an alert as soon as we publish an article so please click here and follow us on Google.
You can also keep updated on Futsal news, developments, etc then please submit your email below in the Subscribe to Futsal Focus option.
Follow Futsal Focus by clicking on Facebook, Twitter, or Instagram or on the social media buttons on the website.