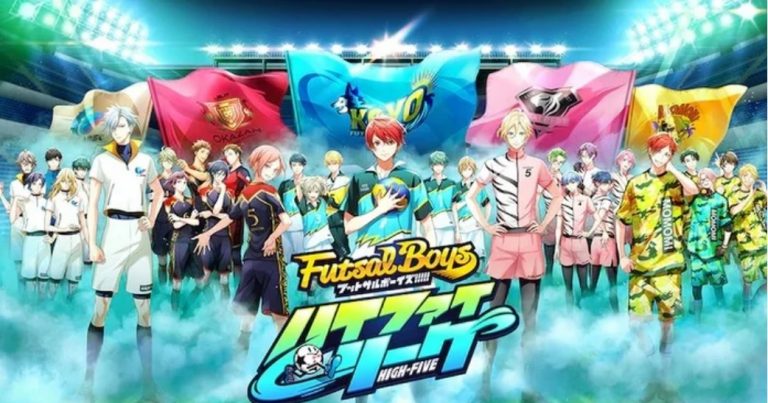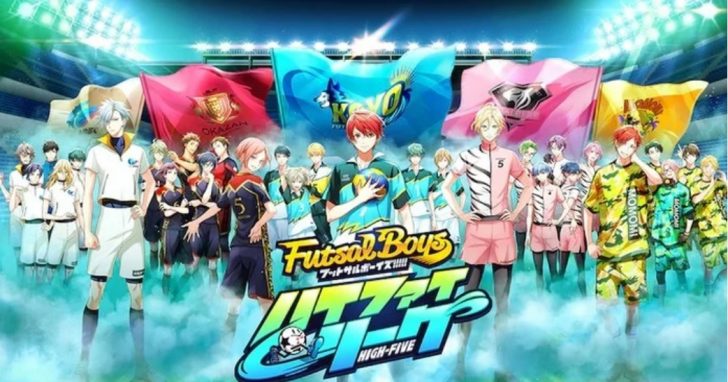 Estimated reading time:4 minutes, 41 seconds
Futsal Boys!!!!!, an exciting promotional project for Futsal in Japan has been delayed until 2022
Anime in Japan is very effective in reaching  a wider audience, the success of football/soccer there has a lot to thank Captain Tsubasa. Captain Tsubasa became one of the most memorable manga and anime worldwide, most notably in Japan due to how it popularized association football. Multiple real life players have been inspired to become professionals after seeing the series. In a poll conducted by TV Asahi in 2005, the Captain Tsubasa anime series ranked 41 in a list of top 100 anime series.
In 2006, TV Asahi conducted another online poll for the top one hundred anime and Captain Tsubasa placed sixteenth on "The Celebrity List". The manga series had a circulation of 70 million volumes within Japan as of 2008.
Captain Tsubasa has inspired prominent footballers such as Hidetoshi Nakata, Alessandro Del Piero, Fernando Torres, Zinedine Zidane, Lionel Messi, Alexis Sánchez and Andrés Iniesta to play football and choose it as a career. It also influenced Stephen Chow's film Shaolin Soccer (2001) and a line of Adidas running shoes.
A bronze statue of Tsubasa Oozora was erected in the neighbourhood of the anime's creator in Katsushika, Tokyo in spring 2013. Tsubasa and Misaki appeared in the video for the Tokyo 2020 Olympics at the closing ceremony for the 2016 Summer Olympics. Tsubasa and Misaki performed their twin shot in one scene and Tsubasa appeared on his own later with his signature overhead kick. In a match from Japan for the 2018 FIFA World Cup, the Japanese fans held a tifo featuring an illustration from the manga with multiple messages that supported the team.
The above information shows just how effective animation can be in Japan and globally for fans of Japanese anime so it is great to see the Japanese animation industry now embracing futsal even if we have to wait another year.
The official website for Bandai Namco Arts, Bandai Namco Entertainment, and diomedéa's Futsal Boys!!!!! multimedia project revealed on Tuesday that the staff have decided to delay the release of both the game and anime, with the game delayed to an unannounced release date to improve its quality, and the anime delayed to 2022. The announcement reveals that the anime project will be a television anime.
Both the anime and the game were previously slated to debut this year.
The project includes a planned anime, smartphone game app, and actual futsal matches between the cast members, with the results of the matches affecting the story of the anime and game app.
The franchise's story is set in a world over a decade after futsal has skyrocketed in global popularity. Protagonist Haru Yamato watches the championship of the U-18 world cup and is inspired by a Japanese player named Tokinari Tennōji. He joins the Koyo Academy High School's futsal team with the goal of becoming a player like Tennōji. There, he finds friends, and together they face their rivals.
The previously announced cast of the project includes:
Ryōta Takara as Haru Yamato
Shūto Ishimori as Seiichiro Sakaki
Kohei Yoshiwara as Toi Tsukioka
Ryōtarō Yamaguchi as Tsubaki Yukinaga
Kazuki Furuta as Ryu Nagumo
Yasunao Sakai as Taiga Amakado
Hiromu Mineta as Louis Kashiragi
Yūya Arai as Shin Yuki
Satoru Murakami as Takumi Kuga
Junpei Baba as Kaito Kazanin
Naoya Miyase as Sei Kyogoku
Tomoya Yamamoto as Tomoe Futaba
Kazuki Ura as Kyōsuke Aiba
Keita Tada as Rio Hanamura
Takao Sakuma as Nozomi Kōmori
Mizuki Chiba as Natsuki Sogō
Minato Kamimura as Yukimaru Kurama
TAKA as Ren Kiryu
Nobuaki Oka as Shun Shirakawa
Shōichirō Ōmi as Togo Tachibana
Ayato Morinaga as Ayato Imazono
Takeru Kikuchi as Asa Minase
Takuya Tsuda as Soya Akiduki
Keito Okuyama as Ao Asahina
Yoshitsugu Kawashima as Tokinari Tennoji
Sousuke Shimokawa as Ryutaro Sera
Takahide Ishii as Ryosuke Minase
Ryōsuke Kozuka as Emilio Garcia
Tsubasa Kizu as Saku Hasumi
Mao Marita is credited with the original work. The project features original character design artwork from illustrators Mizuki Kawashita (Koyo Academy), Utako Yukihiro (Adalbert Academy), Tanaka Marumero (also known as Ogeretsu Tanaka; Momomi High School), Ruka Urumiya/Sata/Shirano (Amanogawa Academy), and Lily Hoshino (Okazan Academy) for each of the high school teams. Tomomi Ishikawa (PERSONA 5 the Animation) is adapting those artwork into the final character designs. Shoji Yonemura (script for Fairy Tail, Pokémon, Digimon Fusion) is credited for "story construction." R.O.N (FLCL Alternative, FLCL Progressive) is composing the music.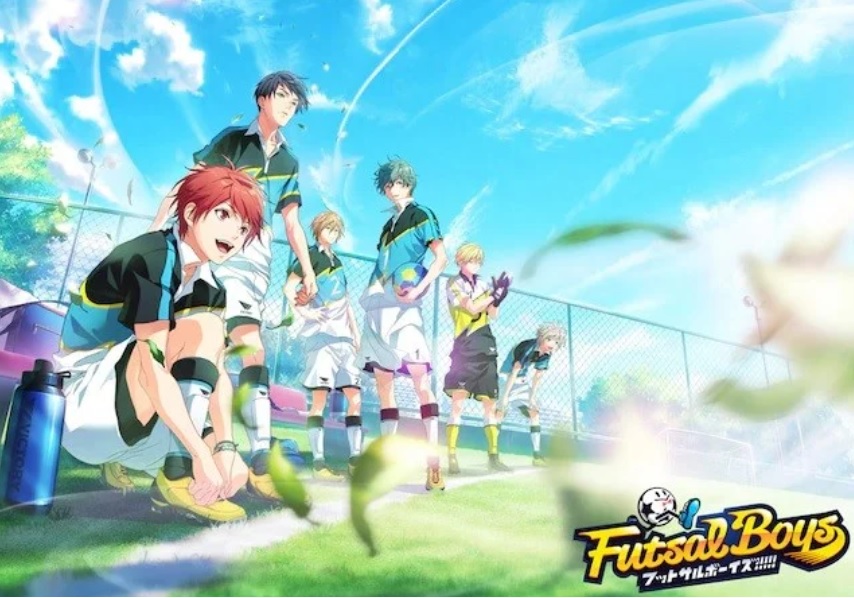 Sources: Futsal Boys project's website
Futsal Focus supports the Donate4Dáithí campaign
To follow the Donate4Dáithí campaign, you can visit their website here: www.donate4daithi.org  or on Facebook at: https://www.facebook.com/Donate4Daithi you can also donate money to their campaign at: https://www.justgiving.com/crowdfunding/donate4daithi
You can learn more about the Donate4Dáithí campaign by going to our article here
You can read more articles about global futsal by going to the top navigation bar or click here
If you like this article and would like to keep updated on Futsal news, developments, etc then you can now follow Futsal Focus via Google News by following our page which will send you an alert as soon as we publish an article so please click here and follow us on Google.
You can also keep updated on Futsal news, developments, etc then please submit your email below in the Subscribe to Futsal Focus option.