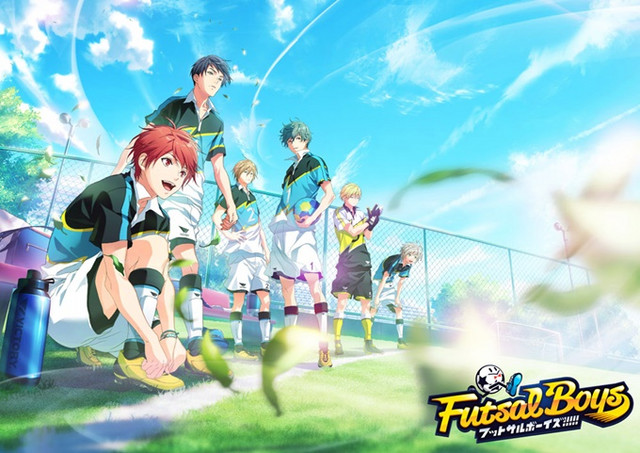 Estimated reading time:1 minute, 57 seconds
Futsal-themed Mixed Media Franchise "Futsal Boys!!!!!" The main voice cast will be introduced at Animate Girls Festival 2019 on November 9 &10
In collaboration with Bandai Namco Entertainment and Diomedea, Bandai Namco Arts will launch a new media mix franchise Futsal Boys!!!!! this fall. The franchise will include anime, game app, and actual futsal games by its six main voice cast.
The story of Futsal Boys!!!!! is set in a high school futsal club and tells high school boys' passionate attitude aiming to reach the top of Japan. In addition, the outcome of the futsal games by its voice cast will affect the anime and game's story development.
Story introduction:
It has been more than 10 years since futsal became a worldwide boom. Many star players were born in Japan, and everyone from children to adults have been enthusiastic about the sport. When watching the final of the U-18 World Cup, Haru Yamato is attracted by the play of Tokinari Tennouiji, one of the players to represent Japan, and starts playing Futsal with a wish to become a player like him. He meets a group of friends at the Koyo Academy's Futsal club that he joins, then starts playing to achieve his dream.
The six main voice actors will be introduced at the stage event in the upcoming Animate Girls Festival 2019 to be held in Ikebukuro, Tokyo, on November 9 and 10, 2019.
Main voice cast:
Haru Yamato: Ryota Takara
Seiichiro Sakaki: Shuto Ishimori
Toi Tsukioka: Kohei Yoshiwara
Tsubaki Yukinaga: Ryotrao Yamaguchi
Ryu Nagumo: Kazuki Furuta
Taiga Amakado: YAsunao Sakai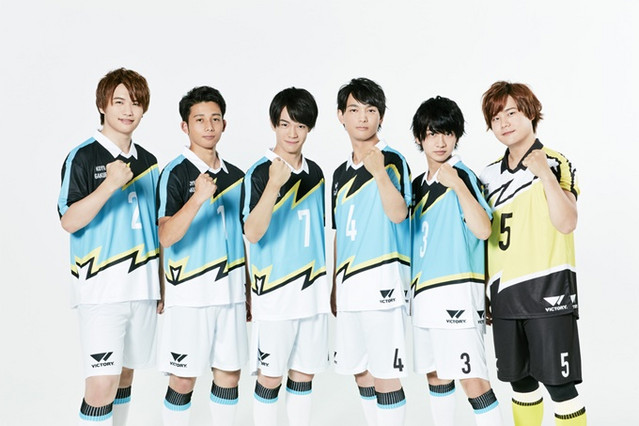 Main staff:
Original story: Mao Marita
Original character designers: Mizuki Kawashita (Koyo Academy), Utako Yukihiro (Adalbert Gakuin), Marumero Tanaka (Momomi High), Ruka Urumika/Sata/Shirano (Amanogawa Academy), Lily Hoshino (Okazan Gakuen)
Character designer: Tomomi Ishikawa
Story composition: Shouji Yonemura (One Piece series composition)
Music: R・O・N
Production: Bandai Namco Arts, Bandai Namco Entertainment, Diomedea
If you like the information provided, you can read more articles about global futsal by going to the top navigation bar or click here
If you like this article and would like to keep updated on Futsal news, developments etc then please submit your email below in the Newsletter section or by clicking on the Subscribe to Futsal Focus option on the header.
Follow Futsal Focus by clicking on Facebook, Twitter or Instagram or on the social media buttons on the right sidebar.