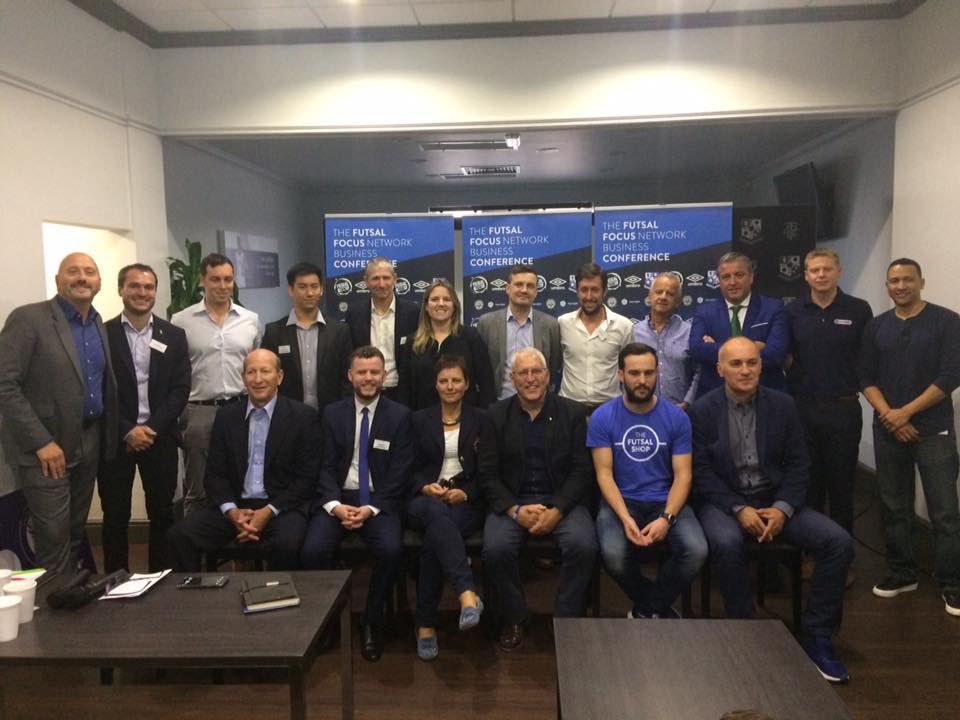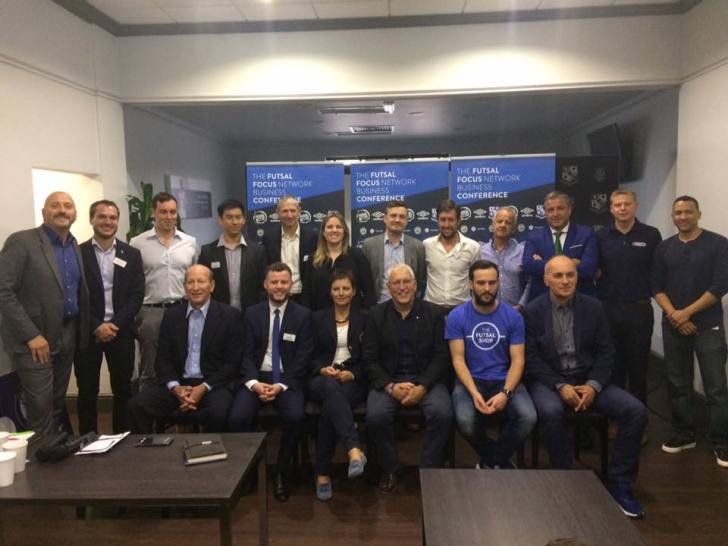 Estimated reading time:5 minutes, 14 seconds
Futsal Focus was established 5 years ago this month, and the journey has been an incredible one. What started with just a Facebook page has grown into a globally renowned brand, and this is only the beginning.
Through this development phrase, Futsal Focus has worked with different credible organizations on various projects, organizations such as the Professional Futsal League (U.S.A.), the Maltese Futsal Association, the Irish Football Association and Tranmere Rovers Football Club. We have also received the support of the global Futsal community for various promotions and activities to grow awareness of Futsal around the world and we thank you for your continued support.
Just over one month ago, I delivered the World's First Futsal Business Conference called the Futsal Focus Network Business Conference in partnership with Tranmere Rovers FC. It was a surreal moment for me, knowing that history had just been made for the sport of Futsal. Furthermore, I always wanted to recognize the contribution of Tranmere Victoria Futsal Club on British Futsal development, and it was a pleasure to present Jeff Hughes with a Futsal development recognition award. And, to give Dragomir Catirau, President, and Founder of Victoria Buiucani Futsal Club the opportunity to show the great work he and his club are doing to develop Futsal and have a strong community impact in Moldova.
Over two days, on the 6 and 7 September, leaders in Futsal from around the world gathered in the Wirral Peninsula, North West England at Prenton Park, Tranmere Rovers stadium to discuss the growth of Futsal, and its global business development. Guest speakers at the conference were:
United States of America: Keith Tozer, U.S.A National Futsal team head coach and Commissioner of the Professional Futsal League launching in 2019
Portugal: Antonio Paisana, Head of Futsal at Sporting Clube de Braga/ AA Universidade de Minho
Thailand: Tachapat Benjasiriwan, Chairman of AFC Futsal Club Championship winners, PPT Chonburi Bluewave Futsal Club
Spain: Pablo Vilches, Director of Futsal and Women's Football at Real Betis FC
Croatia: Mico Martic, Head Coach of Finland and Futsal Dinamo (Croatia)
Australia: Eldon Abrahams, Founder and Co-Director Western Australia (WA) State Futsal
Brazil: Luciana Silva, Head Coach of the England National Futsal deaf team (Representing the women's game and disability Futsal)
England: Mark Palios, former CEO of the English Football Association and chairman of Tranmere Rovers FC
Ian Bateman, FA Lead Futsal Coach Educator, Michael Skubala, England National Futsal Head Coach and Technical Director of Futsal for the FA and Damon Shaw, Head of Futsal at Tranmere Rovers FC. Jez George, CEO Cambridge United FC and Mark Dick, National Futsal Development Manager, English Football League Trust.
Sponsors of the conference:
Main sponsor: Umbro, an English global sportswear and equipment supplier
Secondary sponsors:
mycujoo – mycujoo.tv is a multi-channel football TV platform, which empowers football/futsal associations, leagues and clubs all over the world to create, distribute and monetize live content of their games and competitions via live streaming, including their top, middle-tier and amateur leagues as well as their youth, women's and futsal events.
The Professional Footballers' Association – The Professional Footballers' Association (PFA) is the world's longest established professional sportsperson's union.
The conference was watched live by over 3,000 people via Tranmere Rovers FC mycujoo page: http://bit.ly/2w65u07, the conference videos are also available via Futsal Focus YouTube channel: http://bit.ly/2gGvtpZ and the presentation slides can be downloaded from the Futsal Focus website: http://bit.ly/2hJu41A
The interest from around the world in the conference has been amazing, thank you to everyone that took the time to send me a message and for your interest in the future plans of Futsal Focus.
Once the conference was over, the last month has been a process of reflection and debate, looking to the future and setting achievable targets. In addition to this, we have sought professional independent counsel and added their expertise to our plans. The next 5 years of Futsal Focus development is going to be bigger and increasingly impactful for the sport of Futsal, not only in the U.K but around the world alongside the global developments that are taking place.
2018 is going to be a massive year for the sport, an example of events coming up are the UEFA Futsal EUROs taking place in Slovenia in February, the second edition of the AFC Women's Futsal Championships in Thailand in May. The rebranded UEFA Futsal Champions League kicking off in August and finally Futsal is a part of the Olympic programme and FIFA confederations are facilitating the competition with Youth qualifiers taking place for boys and girls. In October, Buenos Aires, Argentina, Futsal replaces Football at the Youth Olympics which is a major stepping stone for the growth of the sport. Futsal Focus plans to aid the world's awareness of these developments through our own developments.
Over the last decade, Futsal development across the U.K. has been slow and frustrating for many involved but the tide is changing, the sport's awareness is growing and further afield, soon the world will embrace and enjoy this wonderful sport, join us on this amazing journey and play your part as well, welcome to the future.
By Stephen McGettigan, Founder and Managing Director of Futsal Focus
If you like the information provided, you can read more articles about Futsal by going to the top bar navigation or click here
If you like this article and would like to keep updated on Futsal news, developments, etc then please submit your email below in the Newsletter section or by clicking on the Subscribe to Futsal Focus option on the header.
Follow Futsal Focus by clicking on Facebook, Twitter or Instagram or on the social media buttons on the right sidebar.