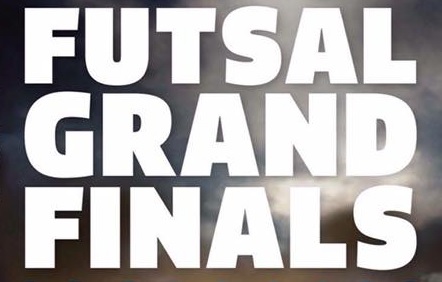 Estimated reading time:2 minutes, 52 seconds
As I type this article, in England the league finalists are taking to the court to kick off this year's semi-finals. The four clubs that made it this far are Baku United, Helvecia, Birmingham and Genesis Futsal Club.
For English Futsal enthusiasts these four names will not be unfamiliar but for novices to the sport reading this article, these four teams have enjoyed development success in different ways. Helvecia and Baku United have dominated the English Futsal National League for most of the league's history, representing England in UEFA Futsal Cup competitions. Baku have been the most successful, reaching the elite round of the European competition but this dominance ended last season when they lost their investors and Oxford City Lions won the league. Unfortunately, this was another team that would lose their financial support, though Oxford performed well in the preliminary rounds and just missed out on the main round due to a controversial goal against FC Feniks Drenas from Kosovo.
Helvecia will see this weekend as their opportunity to claim their crown back. The club won a record 4 times in a row, from 2008 to 2012 and will be hungry and determined to show that they are the best club in England with a fifth title. Birmingham Futsal Club development in recent years has taken a step up with quality recruitment and quality  managers but unfortunately, they have always been so close to success but just missed their opportunity but this weekend the club which has had a wonderful league season will want to take their growth to the next level and claim their first title.
Genesis Futsal Club is a benchmark team for any English club looking to get involved in Futsal and develop their youth players to be able to compete at the highest level. For the last two or three years, they have pushed the top teams all the way, making it to the FA Futsal Cup Grand Finals and League Grand Finals. The club has a mix of youth and experience, young internationals in the England squad or young players knocking on Michael Skubala England National Futsal Managers door. Should they win this weekend, it would be a testament to the fantastic work their coaches have done with their young players.
The FA Futsal Grand Finals are taking place at Wolverhampton University. Two semi-finals will take place today, as the winners of the Super League North and South will play against each other as Birmingham Futsal Club take on London Helvecia.
And the other semi-final is three-time champions London Baku United against Genesis. Genesis has completed the double over them in The FA Futsal Super League campaign, Baku United will be desperate for revenge.
Sunday will then sees the winners from each semi-final face off in what promises to be a mouthwatering final.
The culmination of a long, competitive season, The FA Futsal Grand Final winners will qualify for the UEFA Futsal Cup as champions of England.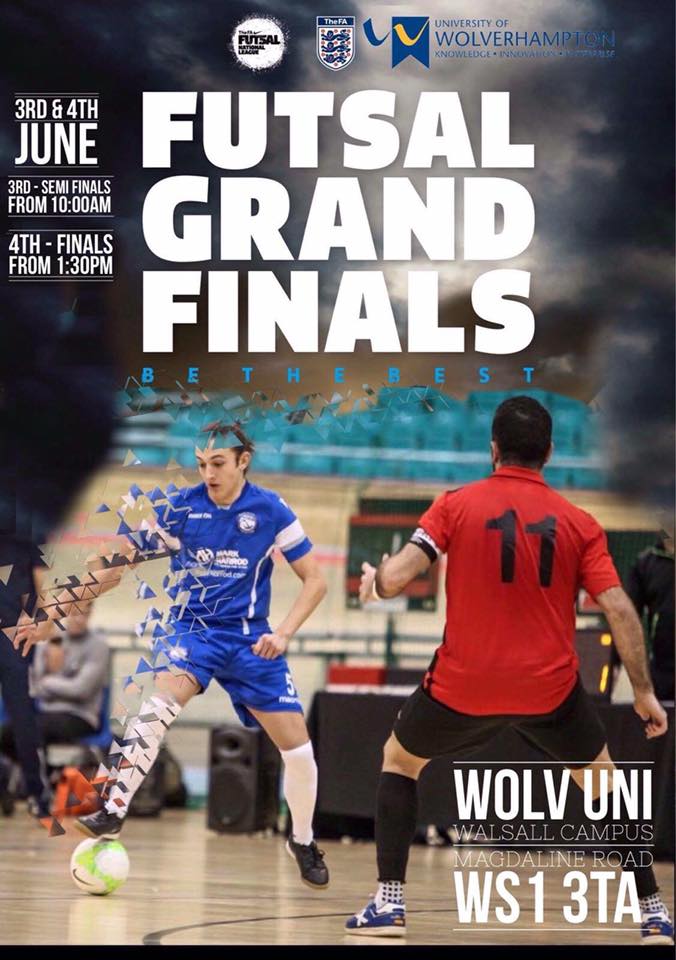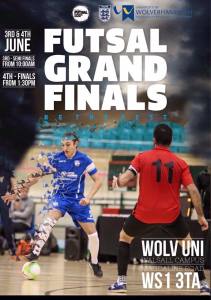 If you like the information provided, you can read more articles about domestic futsal by going to the top bar navigation or click here
If you like this article and would like to keep updated on Futsal news, developments etc then please submit your email below in the Newsletter section or by clicking on the Subscribe to Futsal Focus option on the header.
Follow Futsal Focus by clicking on Facebook, Twitter or Instagram or on the social media buttons on the right sidebar.