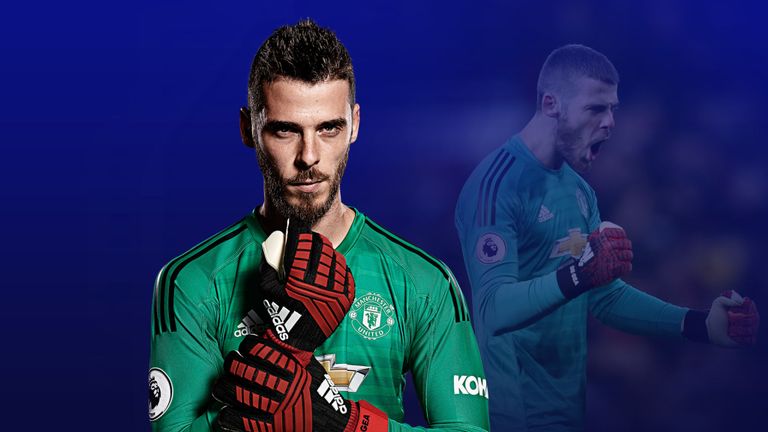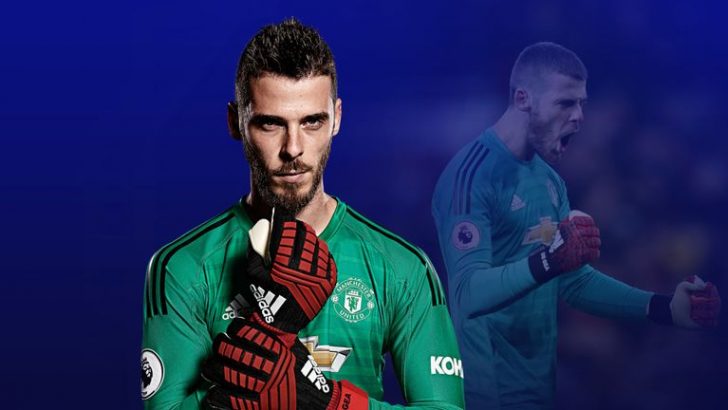 Estimated reading time:4 minutes, 29 seconds
Futsal technique by David de Gea, saving the ball with his feet is not in the goalkeeper coaching textbook but perhaps it should be. With the help of goalkeeping experts, Adam Bate explores the debate sparked by the Manchester United player's unorthodox methods…
David de Gea made 11 saves in Manchester United's recent win over Tottenham, but what really stood out was that four of them were with his feet, a futsal technique. Nobody has made more stops like that in a Premier League game this decade. He even had his match boots framed on the advice of Martin Tyler.
But his technique has sparked debate in goalkeeping circles.
"It's not textbook at all," says Richard Lee, the former Premier League goalkeeper and founder of the Goalkeepers' Union podcast.
"I don't remember ever practising saves with my feet in training. De Gea goes with his feet twice or three times as much as any goalkeeper in the Premier League. It's not textbook at all but it is so much quicker to get down there with your feet and he has become a master at learning when to make that adjustment in a split second."
Lee can only laugh at De Gea's brilliance and the way that he is "almost like a Russian dancer with the shapes he contorts himself into" but he knows it works. "The first goal that Alisson let in for Liverpool against Crystal Palace recently, I think De Gea saves that," he adds. "The reason why is because of that technique with his feet."
But if it's not in the textbook then how, where and why did De Gea pick it up? While it might be unusual, there is no mystery. Like many Spanish youngsters, De Gea grew up playing futsal, a variant of five-a-side. Indeed, he was an outfield player until the age of 14 which helps to explain the nifty footwork. It seems he was watching the futsal technique by the goalkeepers carefully too.
"It's not luck, it's a futsal technique that he has learnt when he had futsal training in Spain," explains Lee. "It's reaction-based and helps with those low ones down by your feet. It's so ingrained in him that he has made it his standard technique." Luis Amado, the famed Spanish futsal goalkeeper once claimed watching De Gea was like looking in the mirror.
Tony Elliott was the England men's futsal goalkeeper coach for the best part of a decade and knows more about the techniques involved in the sport than just about anybody. He watched De Gea's performance at Wembley with a wry smile as the Spaniard practically ran through the entire futsal goalkeeper's repertoire during his second-half heroics.
"People will look at that Tottenham game and say it was poor finishing but that's utter rubbish," Elliott tells Sky Sports. "Some of those shots would have been goals against other goalkeepers because they would have tried to do it by the book instead. De Gea doesn't do it by the book, he does what he needs to do. That for me is brilliant goalkeeping."
The first save with his feet when one-on-one with Harry Kane? "That's a forward kick-through save, a futsal technique goalkeepers have been using for years," says Elliott. The point-blank stop to deny Dele Alli? "That's the K-block," he adds. And the second save from Kane low to his right? "If he dives he cannot get there quickly enough so he goes with the lateral split."
De Gea is not the first to employ these techniques. "As soon as I saw Pepe Reina play, I thought futsal," recalls Elliott, a former Huddersfield and Cardiff goalkeeper himself. It was the way that Reina, then of Liverpool, would open his body wide as he dropped down towards the ball in one-on-one situations. It's no coincidence that Reina was also Spanish.
"You only need to look at his background," says Elliott. "He was at Barcelona and all players there play futsal." As well as Amado, arguably the greatest futsal goalkeeper of them all, Spain also had Paco Sedano, the famed Barcelona futsal goalkeeper. The popularity of the sport in the country has clearly influenced the development of their football equivalents.
"De Gea isn't getting coached in futsal now but he's remembering the type of actions that he learned in his youth," adds Elliott. And De Gea is not alone. Ederson his Manchester City counterpart has spoken of how his futsal upbringing in Brazil helped him to develop his impressive footwork skills because of the different demands of that form of the game.
To read the rest of this article go to Sky Sports: http://bit.ly/2GaHB05
If you like the information provided, you can read more articles about grassroots and coaching by going to the top bar navigation or click here
If you like this article and would like to keep updated on Futsal news, developments etc then please submit your email below in the Newsletter section or by clicking on the Subscribe to Futsal Focus option on the header.
Follow Futsal Focus by clicking on Facebook, Twitter or Instagram or on the social media buttons on the right sidebar.