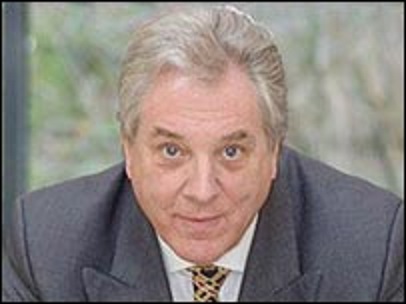 Estimated reading time:3 minutes, 15 seconds
Futsal Focus is delighted to announce that Howard Wells OBE is now the company's Chairman.
For over 4 years, since 2012, Futsal Focus has promoted Futsal developments happening across the world and our activities, regular news, updates and interviews across our various social media channels have attracted over 50,000 social media followers and thousands more to our official website.
A number of organizations have worked with us to develop Futsal or to help increase awareness of their developments such as the Professional Futsal League launching in the United States of America who broke the news of their development across our media channels. The Irish Football Association in Northern Ireland worked in partnership with Futsal Focus to bring attention to the launch of their National League and National team through an international cup, coaching workshop and panel discussion.  Furthermore, these activities have been coupled with a number of successful global social media campaigns and journalistic representation covering international tournaments such as the UEFA Futsal EUROs and the FIFA Futsal World Cup.
Now in 2017, Howard Wells has joined Futsal Focus as the company's chairman to help us reach our development goals.  Howard has spent 46 years in sport and recreation management. He has been chief executive of six different organisations since the age of 37, set up four from the outset, whilst also acting as chairman or board member of many more. Included among the six organizations is the Hong Kong Sports Development Board (SDB) which he set up as its first CEO with Sir Wiliam Purves CBE DSO as its non-Executive Chairman.  The SDB was set up as a statutory body to promote and develop sport at all levels and its efforts and initiatives culminated in Hong Kong achieving its first gold medal in an Olympic Games in Windsurfing through Miss Lee Lai Shan, in Atlanta in 1996. Furthermore, Howard was the first CEO of UK Sport and the CEO of Watford Football Club, Ipswich Town FC and the Irish Football Association.  He was also a former senior coach of the FA and played/ coached at Wycombe Wanderers FC. He has been a Member of the Saudi-British MoU Group on sports development since 1996. Between 2008 and 2014 Howard was a Match Commissioner of FIFA and continues to be a visiting lecturer at Bucks New University and a consultant to the Buckinghamshire Learning Trust. Howard was elected to the Sport and Recreation Alliance board in 2000 and was chair from 2001 to 2005 but finished his term as an Appointed Director in July 2016. In 2013 his life work and contribution to sport was recognized by the Queen when he was awarded an OBE in the New Year Honours List.
CEO of Futsal Focus Stephen McGettigan said, "Howard has been following Futsal Focus' development for a couple of years, and we have been in regular contact discussing the sports development across the U.K. and around the world.  When the opportunity presented itself, I asked Howard would he be interested in being our chairman as his global experience in sport and company development is invaluable."
"Futsal appeals to a wide section of the community and provides the opportunity to develop a variety of skills. Its appeal has caught on worldwide and Futsal Focus is demonstrating leadership to promote it in the UK and beyond. It is an exciting project", said Howard Wells.
Howard Wells confirmation as our chairman is our first development announcement for 2017 but this year we will be making many more.
If you like the information provided, you can read more articles about domestic futsal by going to the top bar navigation or click here
If you like this article and would like to keep updated on Futsal news, developments etc then please submit your email below in the Newsletter section or by clicking on the Subscribe to Futsal Focus option on the header.
Follow Futsal Focus by clicking on Facebook, Twitter or Instagram or on the social media buttons on the right sidebar.