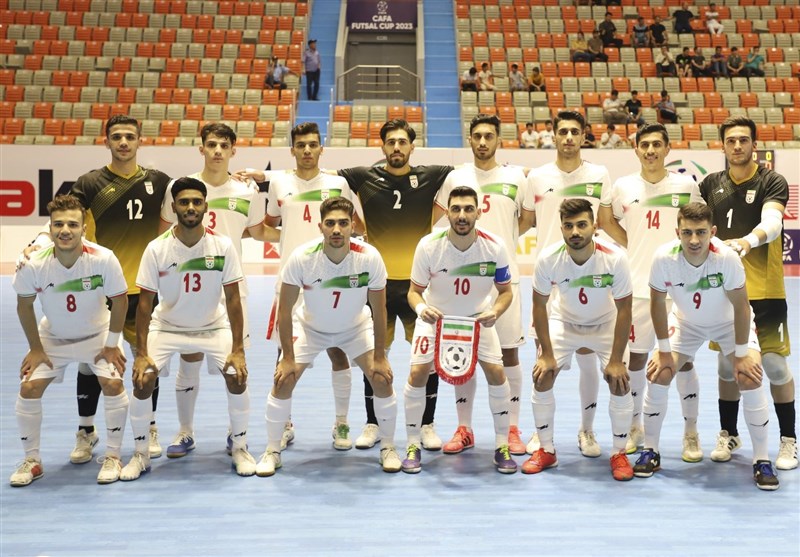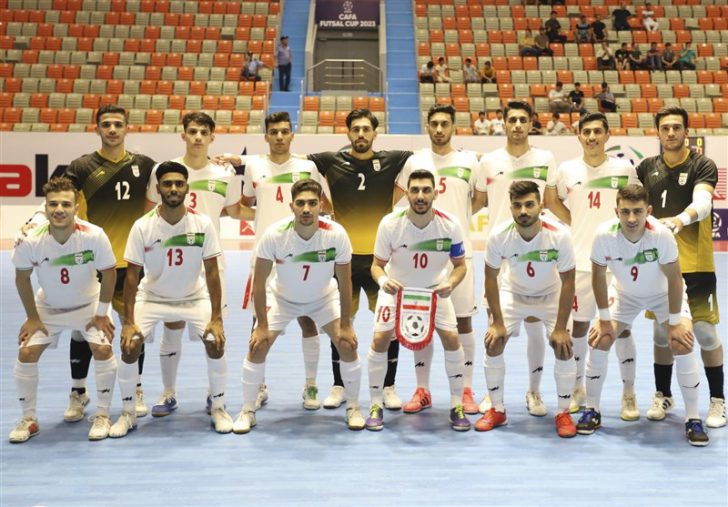 Estimated reading time:2 minutes, 37 seconds
Triumph at 2023 CAFA Futsal Cup: Iran U-23 Team Seals Victory with MVP Ali Akrami & Top Goalkeeper Mahdi Rostami!
In an exhilarating showcase of talent and determination, the Iran U-23 Futsal Team emerged triumphant in the 2023 CAFA Futsal Cup. The young Iranian squad secured an impressive series of wins, culminating in a well-deserved championship title. This exciting feat was made possible by the exceptional performances of key players, Ali Akrami and Mahdi Rostami, who were bestowed with prestigious accolades for their stellar contributions.
Ali Akrami's outstanding skills and crucial plays on the court earned him the coveted title of Most Valuable Player (MVP) of the entire tournament. His ability to lead and inspire his teammates proved instrumental in Iran's journey to victory. On the other hand, Mahdi Rostami's remarkable goalkeeping prowess stood firm against formidable opponents, leading to his selection as the Best Goalkeeper of the 2023 CAFA Futsal Cup. Their individual achievements complemented the team's collective efforts, elevating Iran to new heights in futsal excellence.
The path to glory was marked by a remarkable display of resilience and skill as Iran overcame various challenges. Though they faced a tough setback in their opening match against Turkmenistan, the team bounced back with unwavering determination. Displaying grit and perseverance, they secured successive victories against Kyrgyzstan (1-0), Afghanistan (5-1), Uzbekistan (5-0), and Tajikistan (1-0), solidifying their position as one of the tournament's top contenders.
Highlights of Iran's match against Kyrgyzstan:
The 2023 CAFA Futsal Cup took place in Dushanbe, Tajikistan, from July 23 to 30, attracting six formidable teams from the region. Utilizing a round-robin system, each team engaged in intense battles against the other five competitors, ensuring a fair and competitive evaluation of their performances.
As the winning team, Iran's U-23 Futsal squad proved their mettle in this highly competitive tournament, leaving a lasting legacy on the global futsal stage. Ali Akrami's MVP title and Mahdi Rostami's Best Goalkeeper recognition add a glorious sheen to their triumph. Witnessing this exceptional display of skill and teamwork, fans and enthusiasts alike are left with an indelible impression of Iran's rising prominence in the world of futsal.
Author of article
Stephen McGettigan was born in the Republic of Ireland but grew up in Belfast. He is the founder of Futsal Focus and a Football Industries MBA graduate from the University of Liverpool Management School. Stephen has worked in the Football and Futsal industries for 15 years.
Organ Donation
Futsal Focus is a supporter of Dáithí Mac Gabhann and his family's campaign to raise awareness of Organ Donation. We encourage our readers to learn more about Organ Donation: https://www.organdonation.nhs.uk/
Futsal Focus
You can read more articles about international futsal by going to the top navigation bar or by clicking here
If you like this article and would like to keep updated on Futsal news. You can now follow Futsal Focus via Google News. Follow our page which will send you an alert as soon as we publish an article. Please click here and follow us on Google.
You can also keep updated on Futsal news by submitting your email below in the Subscribe to Futsal Focus option.