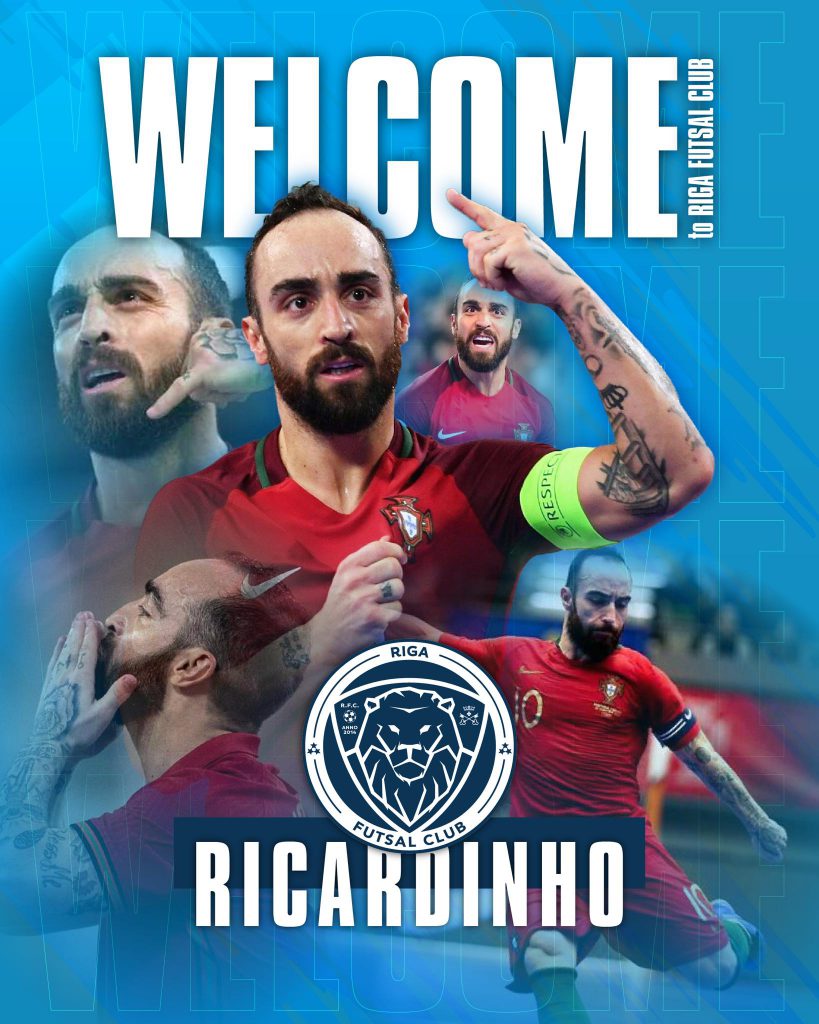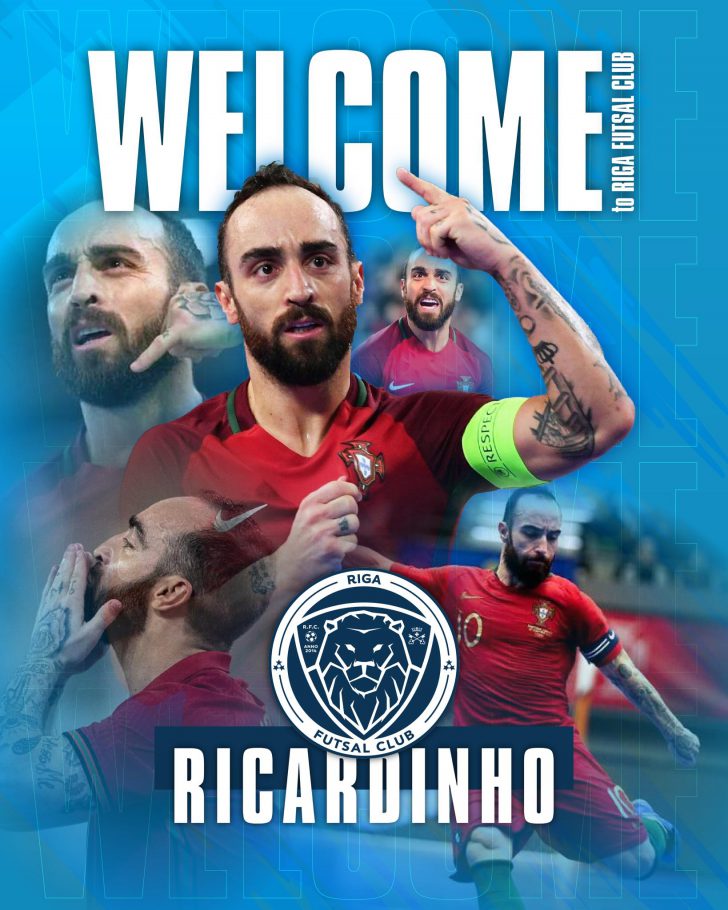 Estimated reading time:7 minutes, 33 seconds
Renowned as one of the legends of world futsal, Ricardinho has chosen to retrace his steps to Europe. Departing from Movistar Inter, he embarked on a journey that saw him involved in the ill-fated French ACCS project and an exhilarating stint in Indonesia, where he ascended as the revered futsal luminary of the Asian nation. Now, at the age of 37, Riga of Latvia has unbarred its gates to welcome the Portuguese prodigy.
In an eagerly anticipated declaration of his departure from Pendekar, the Latvian entity, Riga, verified the acquisition on Tuesday.
"Official! Ricardinho, an unparalleled titan of futsal, graces our ranks at 'Riga Futsal Club'!," proclaimed the club across its social media channels.
"Aged 37, Ricardinho boasts an astonishing six-time accolade as the world's preeminent futsal player (in 2010, 2014, 2015, 2016, 2017, and 2018). An emblematic captain of the Portuguese national squad over numerous seasons, he clinched the European championship in 2018 and secured global supremacy at the 2021 FIFA Futsal World Cup. Notably, Ricardinho triumphed in the UEFA Cup on three occasions, seizing five Portuguese championship titles with Benfica, and clinching a remarkable six Spanish Championship titles with Inter Movistar."
A heartfelt conclusion punctuated the statement, "With open arms, we extend our welcome to the family, Ricardinho!"
Now, with renewed purpose, the star player is primed to spearhead Riga Futsal's ambitions as they endeavor to surmount the Preliminary Round of the UEFA Futsal Champions.
Set to unfold between August 23 and 26, this crucial phase will witness Riga taking on a formidable trio comprising Riga Araz Naxçivan from Azerbaijan, Germany's SSV Jahn Regensburg, and Istanbul ili SK of Turkey.
The stage is set for Ricardinho to emerge as Riga's pivotal asset, his expertise, and prowess revitalized by his return to European grounds. This strategic acquisition could significantly tip the scales in Riga's favor as they strive to eclipse the Preliminary Round hurdle.
It's worth noting that Pendekar United, Ricardinho's previous playing ground, had been grappling with a lost cause in the Indonesian League, a campaign that draws to a close this weekend. This turn of events makes Ricardinho's transition all the more poignant, as he embarks on a new chapter with Riga, replete with opportunities for redemption and triumph.
Enabling Participation in the Kings League
The signing of Ricardinho reverberates beyond his homecoming to the European scene. Riga's overture includes an intriguing facet—the consent for his engagement in the King's League, an innovative football endeavor orchestrated by Gerard Piqué and Ibai Llanos, which has captivated attention for the past few months.
The enigmatic "O Magico" disclosed his intention to feature for Barcelona's Rayo via his Twitch channel (below) and to online website Relevo, under the tutelage of 'caster' Spursito. He conveyed, "I made it explicit to my new club that my commitment to the King's League stands paramount. We shall meticulously strive to avoid scheduling any Kings League fixture concurrently with my team's engagements."
Ricardinho's Participation in the Kings League 
Ricardinho's involvement in the King's League is a development I don't know what to make off.  In my own view, the real challenge to futsal doesn't come from football but rather from alternative forms of small-sided games, which could potentially lure young players away from the sport. This shift, from our sources, has reportedly been observed in pockets of Spain, historically regarded as a bastion of futsal.
The active involvement of Ricardinho, though his reasons for doing so I am sure are completely financially motivated, could be too many young people not considering his outlook, appear to be an endorsement of a format that promotes the expansion of 7-a-side football. It bears a closer resemblance to traditional football, rather than fostering the growth of futsal as a distinct discipline. Particularly concerning is the precarious state of professional recognition for futsal in Spain, compounded by allegations that the Football Association has fallen short in terms of organizing, investing in, and adequately promoting the upper echelons of the sport.
Amidst these circumstances, you can understand any futsal fan who may be apprehensive about Ricardinho's decision to partake in this competition. The underlying tension between the potential dilution of futsal's essence and the broader challenges the sport faces in its quest for recognition looms large, casting a shadow, in my own opinion, over Ricardinho's engagement in the King's League.
Ricardinho has arrived along with a number of additional profile signings this summer at Riga Futsal Club
Riga Futsal Club president Martins Petrovs has been working hard this summer, trying to attract high level talent to the club. Before Ricardinho was announced the club had signed players such as Sergio Willian de Amorim from Royal Sporting Club Anderlecht in Belgium, who helped the club reach the 2022-23 Final Four of the UEFA Futsal Champions League. In 2022, he was recognised as Brazil's futsal player of the year.  His signing was followed by Thalles Henrique Lima Aleixo Flauzino from AD Fundão Futsal in Brazil, the young talented player aims to reach new heights in his career. These signs were also mixed with local youth talent which is a part of the clubs values to nurture and develop local talent.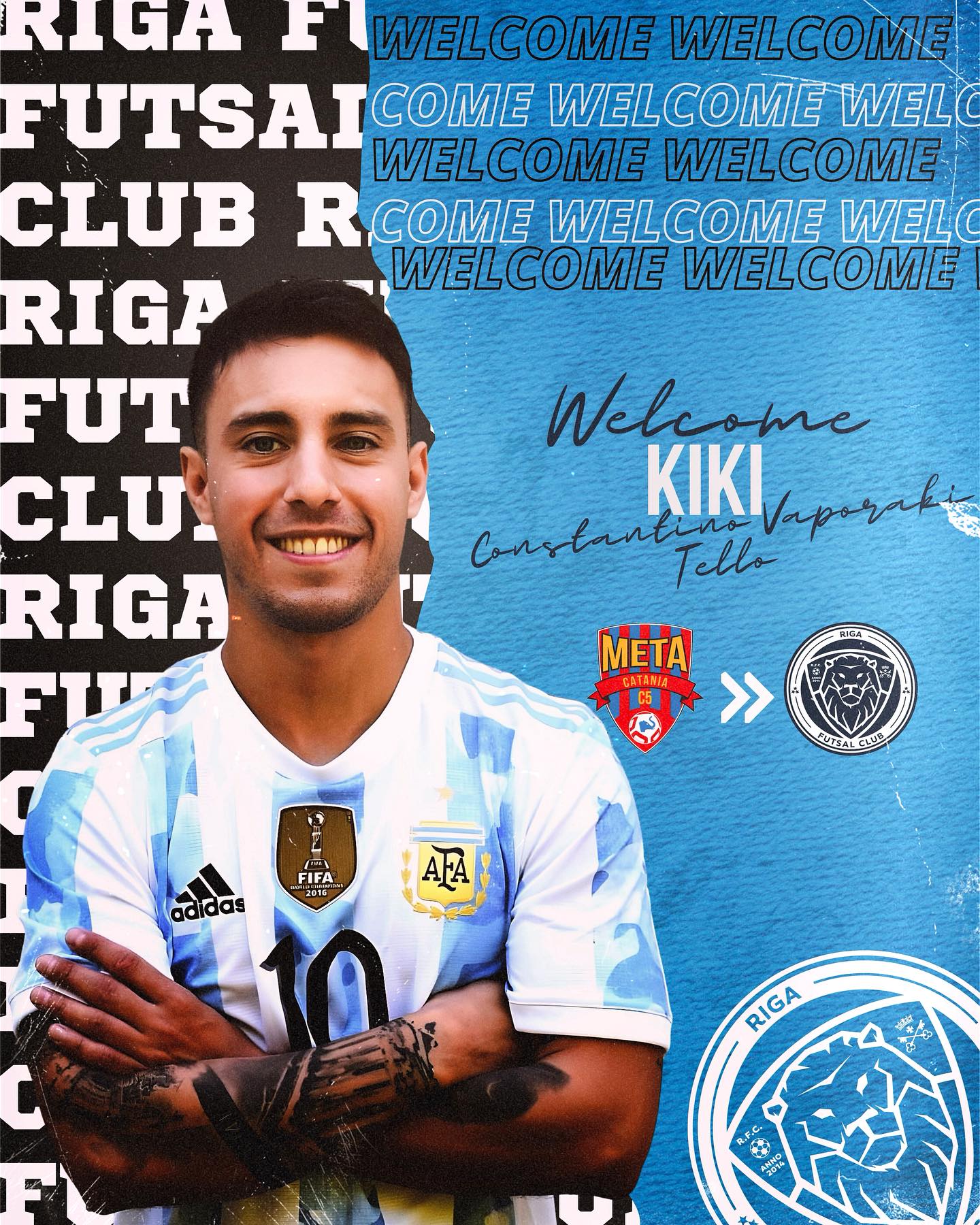 More experienced was added with the signature of Constantino Guillermo "Kiki" Vaporaki Tello, a FIFA Futsal World Cup winner with Argentina, and Dylan Vargas from San Lorenzo who has won a number of titles such as Copa Argentina 2018, 2022, Supercopa 2020, 2021 and Libertadores 2021 among many others.
Latvian Futsal Dominator Rebrands as Riga Futsal Club in a Landmark Move
A bit more background information about Ricardinho's new club happened in March of 2023 when a pivotal transformation in the realm of Latvian futsal occurred as the reigning national champions "Petrow" underwent a significant name change. Embracing a new identity, the team entered the fray as "Riga Futsal Club," heralding an era of fresh possibilities and aspirations. This noteworthy shift came about following a strategic cooperation pact inked between Riga Football Club and the two-time Latvian futsal champions "Petrow."
"Riga Futsal Club" emerges as a potent contender on the heels of a successful partnership forged with "Petrow," which had etched its name in Latvian futsal annals by clinching the championship twice – in the most recent season and during the 2019/2020 campaign. Their commendable track record extends to a second-place finish in the fiercely competitive 2020/2021 season.
In the current season, "Petrow/Beitar" established an impressive footing, seizing the pole position in the regular tournament. With a remarkable tally of 46 points amassed over 16 matches, the team triumphed in 15 encounters while sharing honors in a solitary fixture.
As the calendar flipped to March, anticipation reached its zenith, ushering in the "Play-off" tournament. "Riga Futsal Club" embarked on its quest, engaging in a quarterfinal faceoff against "Raba." Riga went on to clinch the league title and are representing Latvia in the 2023-24 UEFA Futsal Champions League preliminary.
Among its numerous achievements, "Petrow" boasts two appearances on the prestigious stage of the UEFA Futsal Champions League. In the preceding season, the club showcased its prowess, surging through to the main round and culminating in a commendable third-place finish. This achievement stands as a testament to the remarkable prowess of Latvian futsal.
Beyond the scope of its formidable sporting endeavors, the club envisions a holistic approach toward nurturing budding talent. Anchored in the comprehensive cooperation accord, "Riga Futsal Club" extends its commitment to the development of aspiring players both football and futsal. This encompasses the provision of avenues for the emerging talents at the football club's academy where they will help to refine the academy player's skills through dedicated futsal training modules.
Author of article
Stephen McGettigan was born in the Republic of Ireland but grew up in Belfast. He is the founder of Futsal Focus, a Football Industries MBA graduate from the University of Liverpool Management School, and he has worked in the Football and Futsal industries for 15 years.
Organ Donation
Futsal Focus is a supporter of Dáithí Mac Gabhann and his family's campaign to raise awareness of Organ Donation. We encourage our readers to learn more about Organ Donation: https://www.organdonation.nhs.uk/
Futsal Focus
You can read more articles about grassroots futsal by going to the top navigation bar or by clicking here
If you like this article and would like to keep updated on Futsal news, developments, etc then you can now follow Futsal Focus via Google News by following our page which will send you an alert as soon as we publish an article so please click here and follow us on Google.
You can also keep updated on Futsal news, developments, etc then please submit your email below in the Subscribe to Futsal Focus option.
Follow Futsal Focus by clicking on Facebook, Twitter, or Instagram or on the social media buttons on the website.