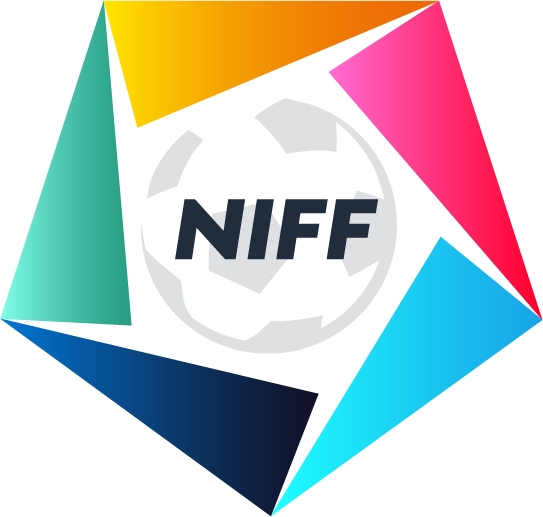 Estimated reading time:3 minutes, 0 seconds
The Irish Football Association has supported members of the Men's and Women's Futsal leagues to help launch the Northern Ireland Futsal Federation to continue to develop and showcase the sport within Northern Ireland.


Futsal in Northern Ireland has continued to grow over the years with 27 teams currently competing in the Women's leagues (4 Divisions) and 10 teams within the Men's leagues (Premiership and Championship) and over 500 registered players.
Futsal creates an environment that allow young people to simulate and develop many skills and proficiencies that are transferrable to the 11-a-side game. Research indicates that individual's playing Futsal receive the ball six times more often than they would do playing 11-a-side. Due to the recognised benefits that Futsal offers for the technical development of football players the IFA and IFA Foundation has supported the establishment of the Northern Ireland Futsal Federation to develop, grow and enhance the sport of Futsal in Northern Ireland.
The NI Futsal Federation key responsibilities will be to promote, organise and administer the domestic Futsal Leagues (both Men and Women) in Northern Ireland. Over the course of their inaugural season/year, NI Futsal Federation will collectively put together a Long Range Plan (LRP) that will set strategic goals to achieve specific aims. In the short term the clear priorities are to establish and promote the Leagues, support Member Clubs to develop their clubs, enhance the standard of futsal being played and grow the Club Membership of NI Futsal Federation to ensure long term sustainability.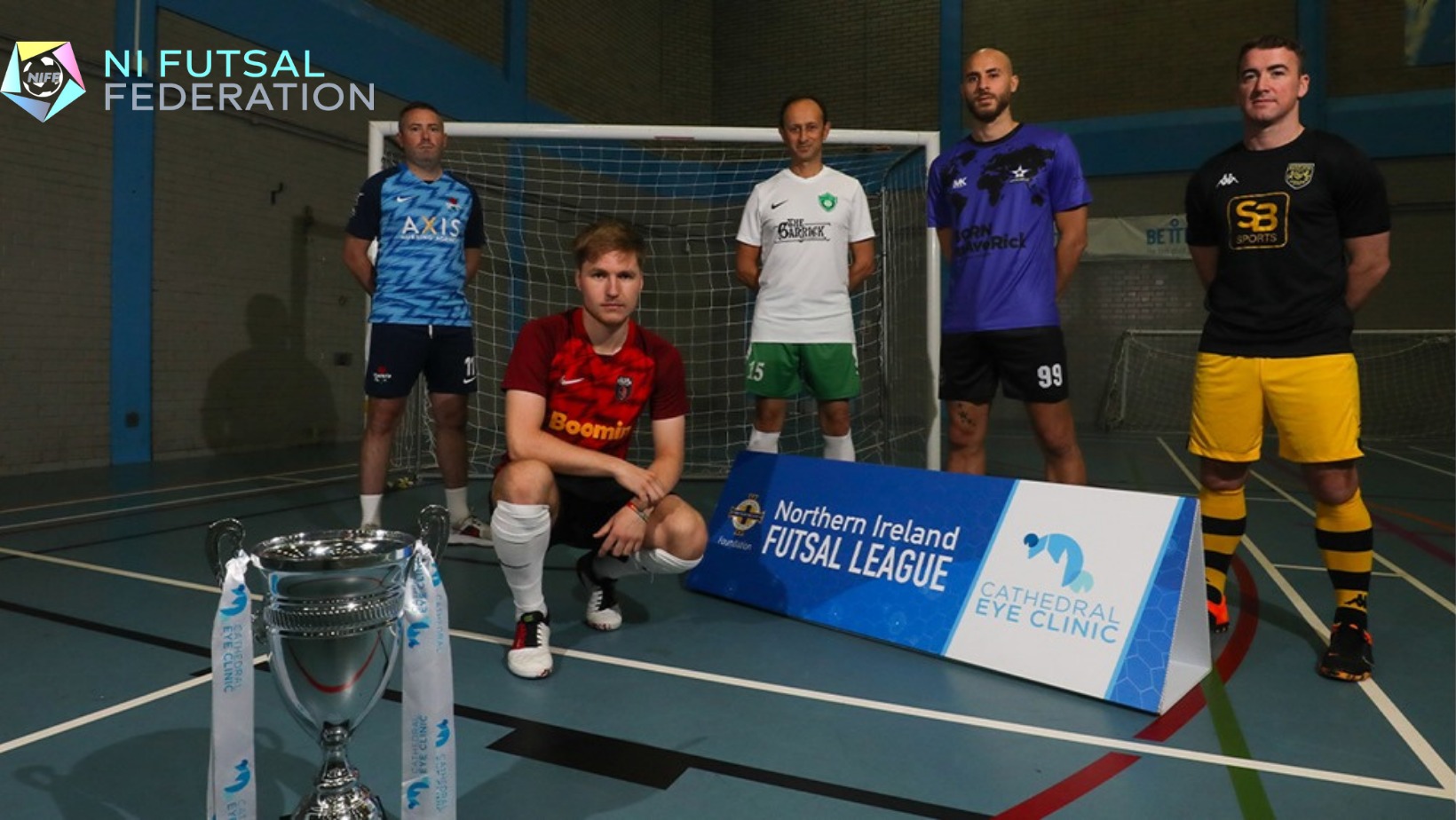 While NIFF will ultimately be owned by all the member clubs that compete in the Leagues (both Men and Women Clubs) with a centralised management board to administer and make executive decisions for and on behalf of the Member Clubs.
Members of the inaugural management board are:
Vicky Thompson (22nd Ladies)
Hannah Firth (Ballymena Ladies)
Stuart Jordan (Belfast United)
Emily Jones (Afrimeripean),
Laura Devine (Ballymena Ladies)
Terry Cassidy (Foyle Belles)
Martin Cassidy (Omagh Futsal)
Paul Kane (Belfast Celtic)
Simon Kelly (Sparta),
Aruna Djalo (World United).
The Management Committee will also be supported by staff of the IFA Foundation:
Ryan Adams (NIFF Interim Chairman)
Dean Holmes
Gareth Allen
Damian McLoughlin
NIFF are also proud to continue partnership with Belfast-based Cathedral Eye Clinic, the official eye health and laser surgery partner of the Irish Football Association and official Futsal partner.
Contact: northernirelandfutsalfederation@outlook.com
Futsal Focus supports the Donate4Dáithí campaign
To follow the Donate4Dáithí campaign, you can visit their website here: www.donate4daithi.org  or on Facebook at: https://www.facebook.com/Donate4Daithi you can also donate money to their campaign at: https://www.justgiving.com/crowdfunding/donate4daithi
You can learn more about the Donate4Dáithí campaign by going to our article here
You can read more articles about domestic futsal by going to the top navigation bar or click here
If you like this article and would like to keep updated on Futsal news, developments, etc then you can now follow Futsal Focus via Google News by following our page which will send you an alert as soon as we publish an article so please click here and follow us on Google.
You can also keep updated on Futsal news, developments, etc then please submit your email below in the Subscribe to Futsal Focus option.
Follow Futsal Focus by clicking on Facebook, Twitter, or Instagram or on the social media buttons on the website.