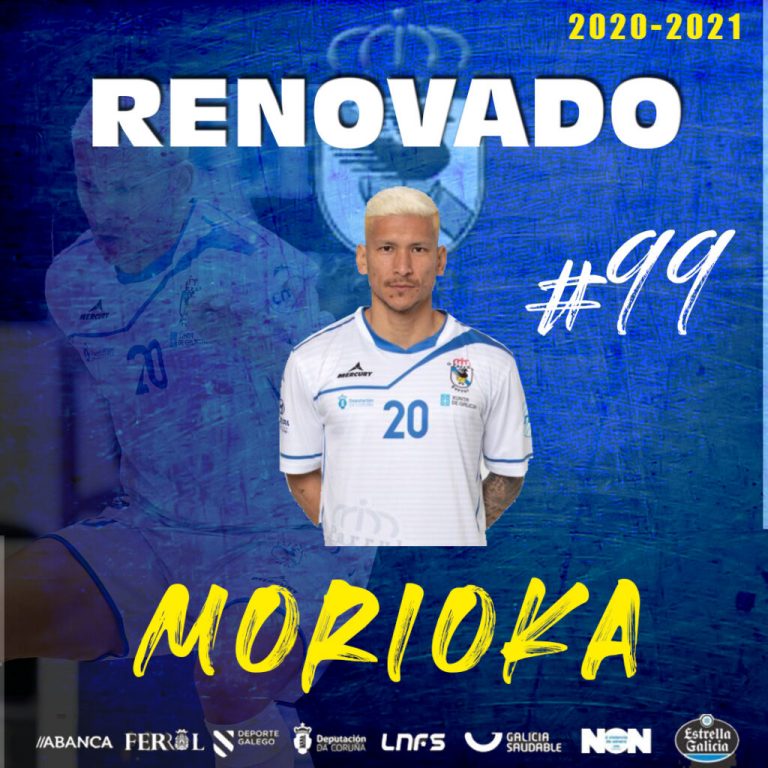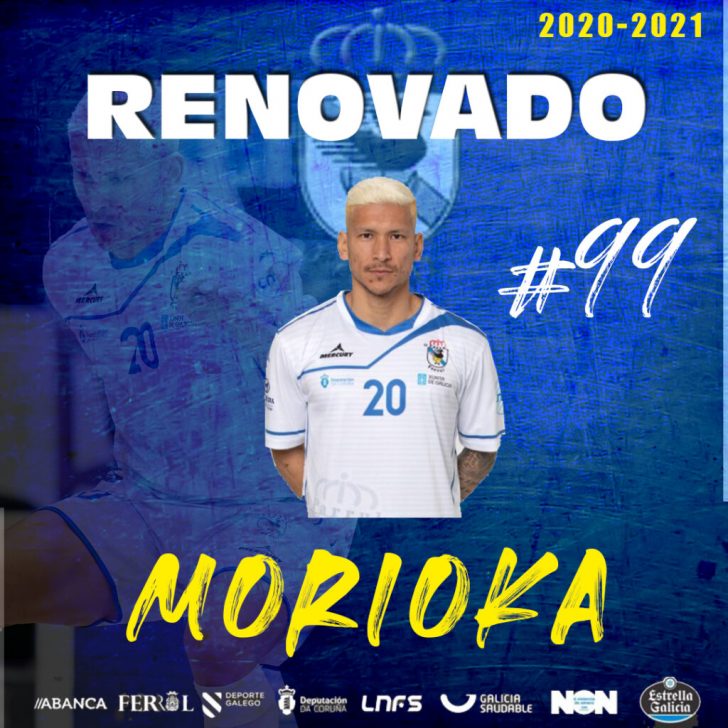 Estimated reading time:2 minutes, 48 seconds
2019 AFC U20 MVP Japanese winger Masashi Osawa signs for ElPozo Ciudad de Murcia (ElPozo's B team) led by Murcia coach Guillermo Martínez.Following in the footsteps of Kazuya Shimizu, he joins Spain div. 2 side ElPozo Ciudad de Murcia.
The Japanese international is 19 years old (06/14/2001) and has been playing for Kanto League (div. 3) club Zott Waseda Futsal Club, he has never played in the F.League. Masashi has signed for the next two seasons, and their preseason begins on August 3.
O Parrulo Ferrol's building is taking shape little by little for the new season in the First Division, with the return of Morioka Kaoru (Main picture) for at least one more season.  Morioka Kaoru had been with the club last season until the league was suspended due to covid-19, the Japanese pivot had played seven games, managing to score one goal in the First Division and two in the Galicia Cup. He has been on the roster of Kanto League (div. 3) club Ligare Tokyo since returning to Japan in order to stay in the best conditions for the O Parrulo Ferrol preseason in September. .
Speaking to the O Parrulo Ferrol's website Morioka Kaoru was asked:
– What were your feelings last season?
Despite the losses that the team had, with injured players, we were able to get some points forward. We were close to qualifying for a playoff position for the league title.
– What do you hope to bring to the team in this new season?
I will try to contribute as much as possible, both in training and in matches, to be able to arrive in the best way, I will give everything I can and try to help the team as much as possible.
– What do you expect from the team next season?
I hope that we can compete in the best way to try to be ready at all times. I think it will be a good season, with the new signings I think the team can be at a good level.
– What are your personal goals in this new season?
My goals are to be able to play every game, both at home and away; to be able to help the team as much as possible and try to bring joy to the fans.
– Any message for the fans in this new season?
To the fans, I am very happy to return to O Parrulo Ferrol, to play in the A Malata Pavilion in front of all the fans who surprised me a lot last season in my first experience in Ferrol.
Hopefully, everything returns to normal and people can enjoy the games who always encourage us, give us a bonus, and help us get the games going. I am very grateful for the welcome I received last season and I hope that this season I can give you more joy.
If you like the information provided, you can read more articles about domestic futsal by going to the top navigation bar or click here
If you like this article and would like to keep updated on Futsal news, developments, etc then please submit your email below in the Subscribe to Futsal Focus option.
Follow Futsal Focus by clicking on Facebook, Twitter, or Instagram or on the social media buttons on the website.