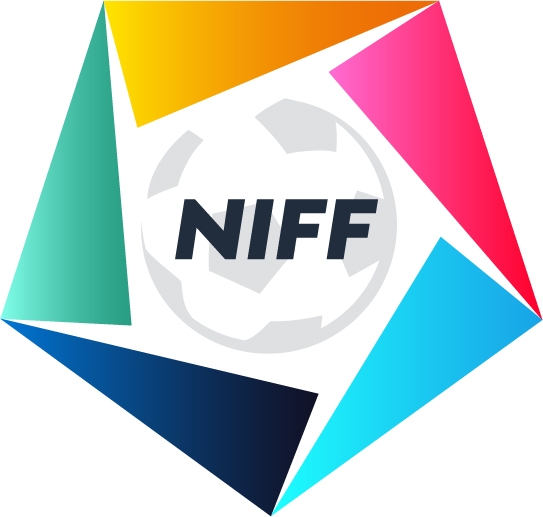 Estimated reading time:7 minutes, 53 seconds
Laura Devine is the inaugural Chairwoman of the new Northern Ireland Futsal Federation (NIFF) which has been recently founded to drive the development of the national futsal league in Northern Ireland.

Outside of futsal, Laura works as a Product Development Engineer. She has always been an avid sports fan and has participated in a variety of sports including Rugby, Football and Futsal and has held positions including Club Secretary at Crewe United Ladies, and Chair of the University Gaelic Club. While playing for Crewe United FC as a goalkeeper, Laura got her first taste of Futsal when she attended trials for the Northern Ireland Women's National Futsal team where she was eventually called up to the squad for the 2021 Euro Qualifiers. Her futsal experiences have given Laura the bug for the new sport, and now she finds herself in an interesting role, where she hopes to help build the league into a sustainable product, encouraging more clubs to take part so both the men's and women's sectors can grow and provide more opportunity for those interested to take part. Futsal Focus got in contact with Laura to discuss futsal in Northern Ireland, developing the sport, the great performance of the men's and women's national teams at the 2024 FIFA Futsal World Cip and UEFA Women's Futsal EURO 2023 qualifiers among other topics.
FF: Laura, congratulations on your new role as the Chairwoman of the newly formed NIFF. What attracted you to the role and what is the purpose of the new entity?
LD: Thank you. While I had always been a football fan, it wasn't until I had finished University that I got involved with a football club and later Futsal, a sport that I have fallen in love with. I love being on the court and I wish I had been introduced to futsal sooner. As a goalkeeper you see much more of the ball, your reflexes have to be much sharper and every save is celebrated. When the opportunity for the role of Chair came up, I put myself forward. When I am no longer able to play, I want to continue to be involved and I want to ensure that young athletes have the opportunity to experience the intensity, pace and excitement of Futsal.
NIFF's mission is to grow Futsal within Northern Ireland, not only by bringing new clubs into the fold but also providing our existing members with the skills and support to grow their own clubs, to attract new players, raise funding, and potentially develop their own youth pathways. We are one of the first organisations who are not split into a Men's or Women's section; this means that our strategy will be delivered consistently across all of our divisions. We aim to create competitive and entertaining leagues that really showcases the sport.
FF: As a Product Development Engineer, how will your background aid your goals to build and sustain the NIFF?
LD: Throughout my role I have received training in crucial conversations, accountability and influencing all of which provide the practical skills to work with and lead cross functional teams to identify problem areas and implement sustainable solutions. I also have experience in auditing and root cause analysis. I believe that these skills will be pivotal in building a strong foundation for NIFF. Outside of my day job, I have always been involved with sports in some capacity, either as a player, a committee member, or as coach; I have experienced good club structures and club structures which have required improvement. Over the last few years, I have completed my Open College Network Northern Ireland (OCN) Level 2 in Football Administration which has provided me with a strong base knowledge in what is required for good governance.
FF: How did your experience with the women's national futsal team help shape your outlook and respect for futsal?
LD: Playing Futsal at an International Level improves your appreciation for the intelligence, skill and discipline needed. Futsal is like a game of chess; when you're in possession every movement serves a purpose and when you are out of possession a single lapse in concentration can result in conceding a goal. Futsal requires you to make decisions much faster and transition quicker. At the recent Euro qualifiers we scored a couple of goals from winning possession in our own half; every player moved forward to support each other. You win the ball back and with two/three passes you have scored. There is a great togetherness with the national squad, every player gets the opportunity to step onto the court and we all trust each other to know our role, off the court every player is cheering the team on, celebrating every block, every tackle, and every save. We have a great mix of experience and youth within the squad. Hopefully, that can be seen from our performances against Serbia and the Netherlands in the Euro qualifiers. These performances have shown the development of the squad and the remaining potential.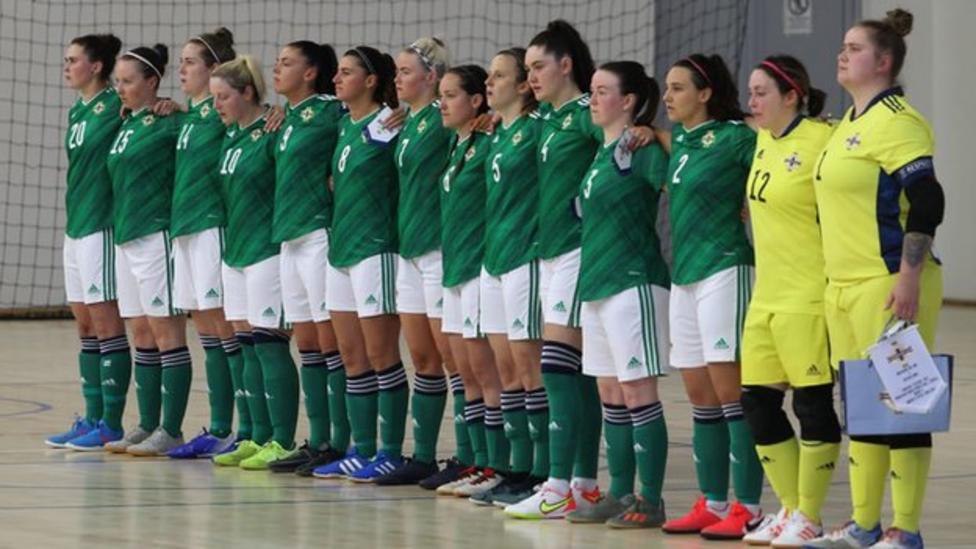 FF: Going forward, what are the development goals of the NIFF especially after the wonderful performances of both your Men's and Women's teams on the international stage?
LD: Obviously a long-term goal is qualification for a major tournament. The Men's team put in some excellent performances in the FIFA World Cup qualifiers picking up their first competitive point with some excellent finishing on show. Both the men and women's squads have players who are very talented technically and you can see the tactical awareness growing with every competition. NIFF will liaise with the Irish FA in developing strong competitive leagues that require not only a high level of technical ability but also the tactical awareness. In order to achieve this, we have to ensure that we have a good range of facilities available, develop coaching pathways within our clubs and improve our network of referees.
FF: At the initial stages of development value for the sport will come from the league, a league value at the amateur stage starts with is size and participant clubs. You have had success in the women's section with 27 clubs taking part in last season but how do you intend to grow the men's section?
LD: Education is going to be key. Futsal is a spectator sport, and we need to showcase that. Our media committee has done an excellent job of marketing the leagues; between April and May our content reached approximately 19,000 with our engagement up 300%. The cup competition offered new clubs the opportunity to experience Futsal, and hopefully those same clubs will join us in the leagues in the upcoming season.
In April, participants of the NIFF committee, member clubs and the IFA foundation took part in an Erasmus funded trip to the Algarve region. Over the course of the trip, we visited a variety of Futsal clubs competing at different levels to learn about how they are set up and how the game in Portugal has grown. During this time, we held multiple brainstorming sessions to create a strategy for the development of the men's game.
It is also important for us to build an environment that our members are proud to belong to, a positive collaborative environment with strong core values. We will face challenges which will be easier to overcome if all our members are pulling in the same direction, towards the same goal.
FF: Clubs need to develop but in order for that to happen they need encouragement and assistance from the NIFF, how do you as an organisation plan to assist and educate your league members about club development?
LD: We have a very talented board with a variety of expertise and will be rolling out a development strategy over the coming months. To allow clubs to grow we will assist in delivering good governance training to ensure that clubs have the appropriate structures in place and that they are supported when seeking funding. We will also support clubs in providing coach education and help with building relationships within their respective communities. Long term we aim to support the continued development of coaches, players and referees throughout the game.
Futsal Focus supports the Donate4Dáithí campaign
To follow the Donate4Dáithí campaign, you can visit their website here: www.donate4daithi.org  or on Facebook at: https://www.facebook.com/Donate4Daithi you can also donate money to their campaign at: https://www.justgiving.com/crowdfunding/donate4daithi
Learn more about the Donate4Dáithí campaign by going to our article here
Futsal Focus
You can read more articles about domestic futsal by going to the top navigation bar or click here
If you like this article and would like to keep updated on Futsal news, developments, etc then you can now follow Futsal Focus via Google News by following our page which will send you an alert as soon as we publish an article so please click here and follow us on Google.
You can also keep updated on Futsal news, developments, etc then please submit your email below in the Subscribe to Futsal Focus option.
Follow Futsal Focus by clicking on Facebook, Twitter, or Instagram or on the social media buttons on the website.