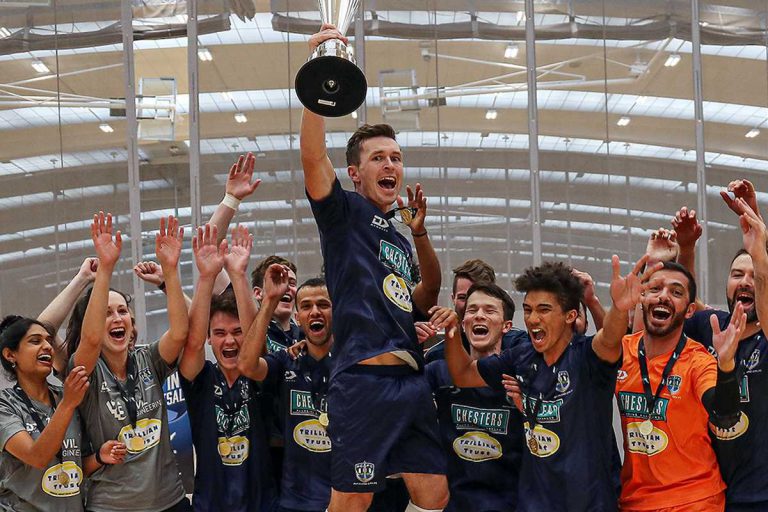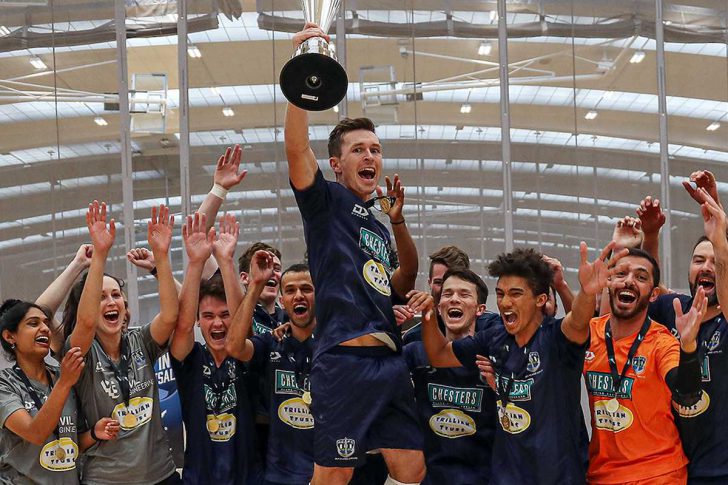 Estimated reading time:5 minutes, 7 seconds
"It is great to confirm our broadcast partnership with Sky Sport which will open futsal, one of the fastest growing sports in the country, up to a whole new audience."
New Zealand Football confirmed earlier in the week that their Ford Futsal SuperLeague, originally scheduled to start in February but postponed because of COVID-19, has been rearranged to be played in November 2022.
The men's and women's competitions will be played concurrently from 12 to 20 November at Bruce Pulman Park, Auckland. Both competitions will feature four teams, with defending champions Auckland City looking to retain their title in the men's competition and new entrants Papakura and East Coast Bays joining the women's edition. Both competitions will feature a double round robin followed by a finals series to crown the Ford Futsal SuperLeague winners 2022.
The rearranged competition will also have a broadcast partner for the first time with Sky Sport set to show live games from every round.
Daniel Farrow, GM of Football at New Zealand Football is glad to see top-tier futsal back in the calendar after a challenging period for the sport:
"We know that futsal is unfortunately one area that COVID-19 has had a huge impact on with a number of competitions having to be postponed or cancelled over the last two years. But, we are very pleased to confirm the rearranged Ford Futsal SuperLeague, allowing the best players in the country the chance to play at the highest domestic level."
"It is also great to confirm our broadcast partnership with Sky Sport which will open futsal, one of the fastest growing sports in the country, up to a whole new audience."
The Ford Futsal SuperLeague represents the highest level of domestic futsal competition in Aotearoa New Zealand. The competition was rearranged to November after consultation with futsal stakeholders. Teams from all six New Zealand Football federations were offered the chance to join but not all were able to take up the opportunity.
What does the league need out of this?
It is fantastic for futsal in New Zealand to secure Sky Sports as a broadcast partner for their league, however, the league has to plan how they aim to take advantage of this opportunity. Using the FA National Futsal Series in England as an example, the league has finished its first season on BT Sport, but only a select amount of games were shown throughout the season. The season finished on BT Sport with the finals, and up to this point, the National Futsal Series had announced various stats of previous matches, celebrating up to 80,000 people tuning in to watch the sport but we don't yet know the audience figures for the finals. With up to 80,000 tuning in to watch matches, and 10s of thousands watching goal highlights throughout the season via BT Sports social media channels, the FA National Futsal Series following across social media hasn't increased significantly. On Facebook, the league has 2,643 followers, Twitter 4,049, and on Instagram 3,783, clearly no plan was in place to take advantage of this increased awareness and interest. Increasing awareness is vital to any sport and through this deal with BT Sport they have made great progress but increasing value is just as important as well and for next season this has to be a priority of the league's development plans. Value for a league comes from two places, from the league itself or from their clubs. At this amateur stage,  most of the club's  current development, awareness and following isn't going to offer a lot of value, therefore, the value has to come from the league. League value will come with increased views and sponsorship deals, therefore, the FordSuper League and the FA National Futsal Series have to develop marketing strategies which will drive viewers to their websites and social media channels, increasing their following and engagement. Increased audiences means you can continuously educate your following about the sport, the participating clubs, coaches and players. By doing so, the goal is to help drive fans to clubs in their locality as well, once club's fans increase then fans will follow their favourite players as well. A simple example of this working is the UFC, their events drive people to follow the UFC social media channels, and the organization promotes their fighters via these channels helping to further increase their awareness and fandom. With increased following and engagement of the fighters the organization is getting consistent value from their own activities and the fighters. This is the same for the clubs, they have to get to the point where they are providing value to their league. Clubs and players need to be sharing their league and club's content, and the clubs have to celebrate their players and vice versa, if this is not happening then social media agreements need to be made between the league and the clubs, and the clubs and their players.
Futsal Focus supports the Donate4Dáithí campaign
To follow the Donate4Dáithí campaign, you can visit their website here: www.donate4daithi.org  or on Facebook at: https://www.facebook.com/Donate4Daithi you can also donate money to their campaign at: https://www.justgiving.com/crowdfunding/donate4daithi
To learn more about organ donation or to sign up, you can visit https://www.organdonation.nhs.uk/ and to sign up: https://www.organdonation.nhs.uk/register-your-decision/donate/
Learn more about the Donate4Dáithí campaign by going to our article here
Futsal Focus
You can read more articles about global futsal by going to the top navigation bar or click here
If you like this article and would like to keep updated on Futsal news, developments, etc then you can now follow Futsal Focus via Google News by following our page which will send you an alert as soon as we publish an article so please click here and follow us on Google.
You can also keep updated on Futsal news, developments, etc then please submit your email below in the Subscribe to Futsal Focus option.
Follow Futsal Focus by clicking on Facebook, Twitter, or Instagram or on the social media buttons on the website.