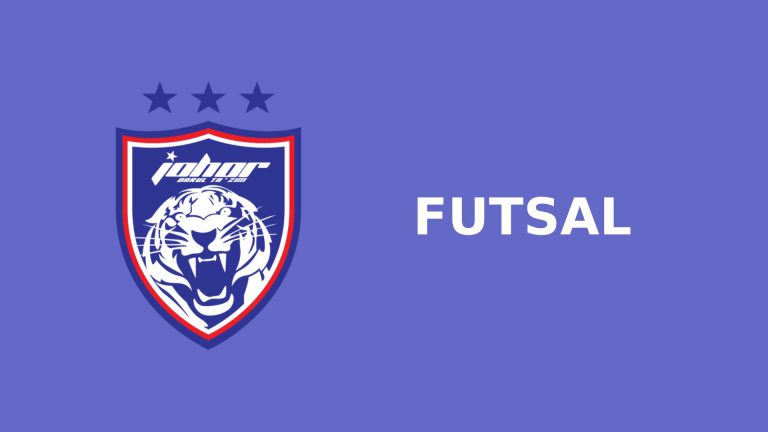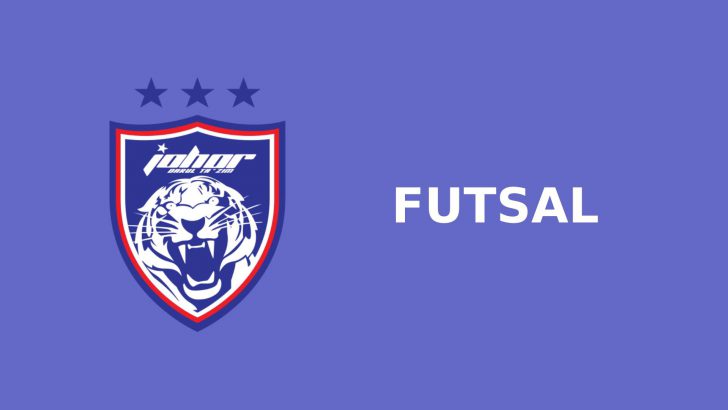 Estimated reading time:3 minutes, 0 seconds
Johor Darul Ta'zim (JDT) recently announced that they will establish a futsal team by the 2023 season through a post on their official social media.
According to the announcement, a special department will be established to ensure that the journey of the JDT futsal team is at its best:
JDT FUTSAL TO BE ESTABLISHED IN 2023

Johor Darul Ta'zim FC (JDT) will form a futsal team for 2023. A futsal department will be established at JDT with dedicated technical staff and players to ensure the Southern Tigers' futsal is at a high standard. Luaskan Kuasamu Johor. pic.twitter.com/zF6LQw3YYc

— JOHORSouthernTigers (@OfficialJohor) October 3, 2022
This development is seen as the club continuing to expand its name into various sports in their country. The announcement of the establishment of a futsal team is good news for Johor Darul Ta'zim supporters who had previously expressed their desire to see JDT have its own futsal club. JDT participation in futsal is seen to increase the excitement of the futsal atmosphere in the country to give competition to other teams.
Having excelled in domestic football competitions being the first team to win nine consecutive titles, and strengthening their name on the Asian stage being the first Malaysian club to win a continental trophy, the AFC cup in 2015, now the new challenge will be translated into futsal action to continue raising JDT's name in the sport in the future.
For this season's Malaysian Premier Futsal League (MPFL), Selangor MAC came out as champions after overcoming a fierce challenge from Pahang Rangers. In fact, Selangor MAC also came out with a very impressive record this year in the AFF Futsal Cup 2022 in Thailand, after being the third best team in the competition.
AFF FUTSAL CUP 2022 | 🥉3/4 Place :

FT: Selangor MAC 🇲🇾 2-2 (pen: 8-7) 🇻🇳 Sahako FC

Congratulations Selangor MAC on 3rd place !#AFF #AFFFutsalCup2022 pic.twitter.com/AP9esbOOUl

— ASEAN FOOTBALL (@theaseanball) September 10, 2022
In addition, Selangor TOT United is also no less great on the international stage, when the team also emerged as one of the three best teams in the MNC International Futsal Cup 2022 in Indonesia.
The presence of JDT in the league next season is a development clubs like Selangor MAC and Pahang Rangers will have to prepare for.
Through the preparations that will be done by JDT, it is clear that this team is very serious about further developing its brand and wants to become one of the new giants in the domestic futsal competition before challenging in international club competitions.
In Malaysia, the futsal league is held professionally through the National Futsal League (Malaysia Premier Futsal League) which is managed by the Football Association of Malaysia (FAM) which currently has 15 teams as league stakeholders.
JDT's involvement in the Malaysian futsal arena will undoubtedly provide added value and new challenges for futsal clubs from other states such as Pahang Rangers and Selangor Mac as the defending champions of the MPFL.
You can read more articles about global futsal by going to the top navigation bar or by clicking here
If you like this article and would like to keep updated on Futsal news, developments, etc then you can now follow Futsal Focus via Google News by following our page which will send you an alert as soon as we publish an article so please click here and follow us on Google.
You can also keep updated on Futsal news, developments, etc then please submit your email below in the Subscribe to Futsal Focus option.
Follow Futsal Focus by clicking on Facebook, Twitter, or Instagram or on the social media buttons on the website.