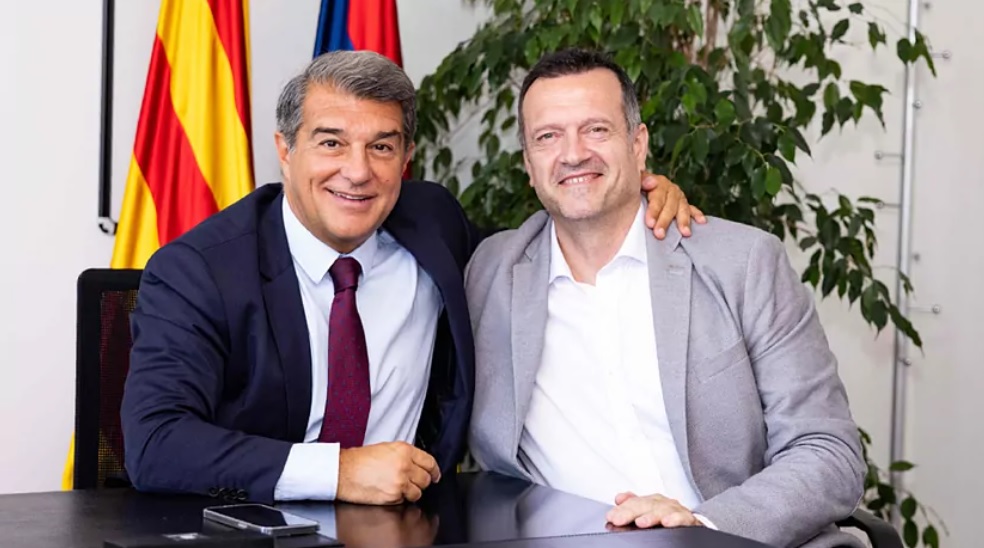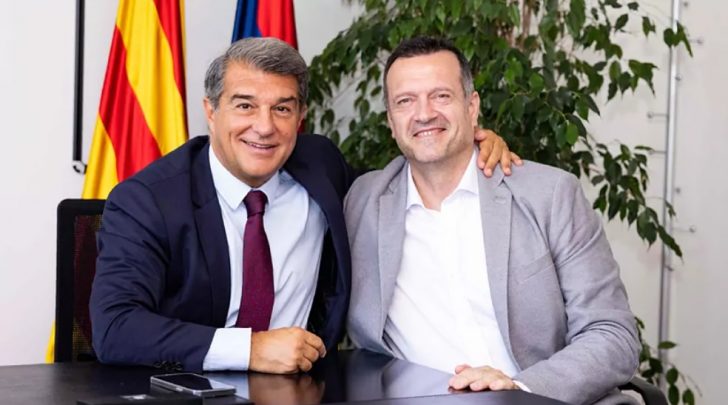 Estimated reading time:5 minutes, 45 seconds
What an interesting month July was for Spanish futsal. Historically, Brazil has been the great market for Spanish futsal teams. From there, the vast majority of foreigner players come to Spain. In recent years, Argentina has also been an important market, especially after its world title in 2016. There have always been examples from other countries such as Paraguayans like Carosini or Chilavert, the Polish player Kaluza in Burela, the Slovak player Drahovsky in Industrias , the Colombian Angellot in Caja Segovia, the Thai player Peerapat who played in Santiago or the Iranian Jafari Behroz, who played in Burela, to name but a few.
This year, Osasuna Magna has decided to explore new territories. They announced the signing of 20-year-old Thai Tanatul Thadavirot 'Neno', who arrives from Chonburi Bluewave. An exotic signing due to his origin who joins another player from a country, the Venezuelan Carlos Vento. The 24-year-old  will join his team once his participation in the World Cup in Lithuania ends. Speaking with Marca he said "I am delighted to have been hired by one of the most prestigious teams in Spain. Next season, I want to meet my goals, and continue to grow as a player in the best league in the world, and become the best player from Venezuela, "he said after the club announced his signing.
Barcelona
Barça announced the signing of Jesús Velasco as their new coach for the next two seasons. The coach comes from the French club ACCS, where he won the League this season but was eliminated in the Champions League by his new team, Barca. Sergi Altisent will be his second coach.
Jesús Velasco won six Scudettos and four Cups in Italy. After success in Italy he returned to Spain to take the reins at Caja Segovia between 2009 and 2021, coinciding with current Barça players Esquerdinha and Lozano.
Then he moved on to Movistar Inter, winning no less than 14 trophies: two Champions League, five consecutive league titles, three Copas del Rey and three Super Cups. On an individual level he was also named best coach in the world on five successive occasions during his spell at Movistar Inter.
Speaking with Marca he said: "It is a great challenge. Barça is a huge club and it is important to know well how everything works to locate yourself and where you are to focus the work in the right direction, aligned with the project that is beginning," said the coach, who added: "I have a clear philosophy of the game, a very defined methodology and it is fortunate and advantageous to have worked with several of the players I will meet at Barça."
Regarding his goals, he noted: "My goal is to get the best performance from each of the players and make a team that is dominating. It is very good that they have won the League because it is a positive input and we must try to take advantage of this inertia to continue winning. No coach can promise titles, what I can promise is maximum involvement with the project proposed by the club. "
Jesus brought Carlos Ortiz with him to Barca.  Carlos arrives at Barça where he has signed for one season, until June 30, 2022, after a year in France at ACCS with Jesús Velasco where they also conquered the French league.  The experienced closure, has the record for international caps with Spain at 195, and speaking with Futsal Focus, he stressed he is "very excited" to play for Barça, and he hopes that he and Jesus can bring success to the club this season. Barca website stated that Carlos acknowledged that at this point in his career he thought this train had already left the station; "The truth is that no one expected it anymore, nor did I think I could enjoy this experience myself, but things come as they come and I am already looking forward to starting and returning to the Spanish league with renewed energy after a year in France."
Miguelín
Miguelín signed for  Córdoba and before this he has had a long career, and is a symbol of national futsal in Spain, the wing lands in the Caliphate after a decade at ElPozo Murcia, a club where he won three Spanish Super Cups and two King's Cups. A true legend of futsal who will seek in Córdoba to provide that seniority and quality necessary to achieve the objectives.
In his first words as a Córdoba player, the Spaniard wanted to thank the work of all those people who have made his signing possible. He said "I am aware that they have made an important move in signing me, so I will work with humility, sacrifice and confidence. It will also be a real pleasure to be able to play in front of the Córdoba fans, at the World Heritage Site. It is an aspect that has drawn my attention at the sports level. "
Miguelín signed until June 2022- assured that "the negotiation, was far from complicated." He  has moved to the club after a few difficult months, and playing little. But, the club reached out to him, supporting him at all times and showing Miguelín, the great quality human being their club owner is he said. "It was something I needed. Both the president and the coach did everything on their part for my arrival. Despite being a somewhat long process, a consensus was reached from which I am sure that both parties will come out winning."
Main picture: FC Barcelona Fubol Sala website
Futsal Focus supports the Donate4Dáithí campaign
To follow the Donate4Dáithí campaign, you can visit their website here: www.donate4daithi.org  or on Facebook at: https://www.facebook.com/Donate4Daithi you can also donate money to their campaign at: https://www.justgiving.com/crowdfunding/donate4daithi
You can learn more about the Donate4Dáithí campaign by going to our article here
To learn more about organ donation or to sign up, you can visit https://www.organdonation.nhs.uk/ and to sign up: https://www.organdonation.nhs.uk/register-your-decision/donate/
You can read more articles about domestic futsal by going to the top navigation bar or click here
If you like this article and would like to keep updated on Futsal news, developments, etc then you can now follow Futsal Focus via Google News by following our page which will send you an alert as soon as we publish an article so please click here and follow us on Google.
You can also keep updated on Futsal news, developments, etc then please submit your email below in the Subscribe to Futsal Focus option.
Follow Futsal Focus by clicking on Facebook, Twitter, or Instagram or on the social media buttons on the website.