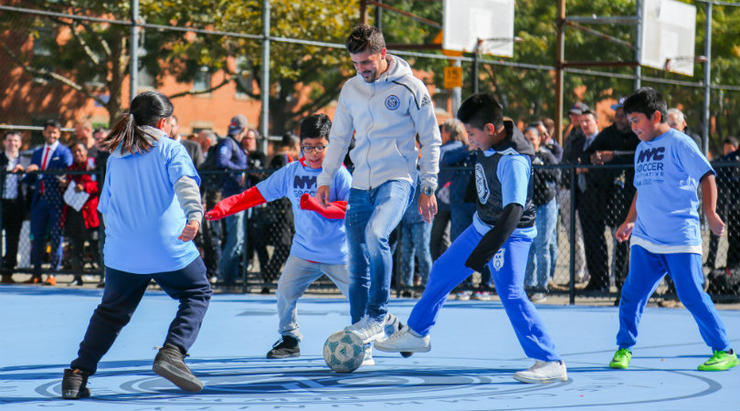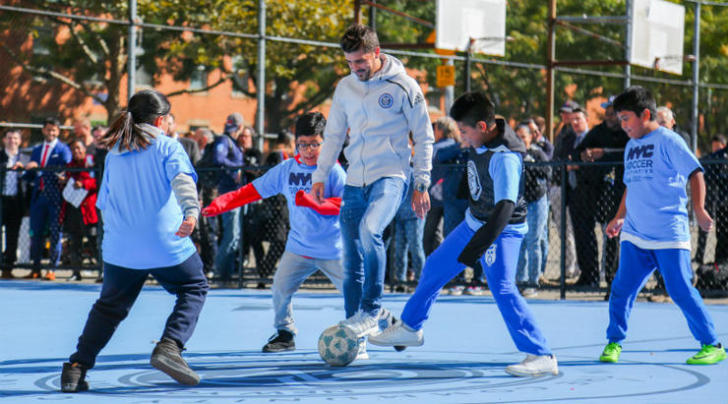 Estimated reading time:1 minute, 58 seconds
When you speak to Soccer fans in America, the pain of their failure to qualify for the 2018 FIFA World Cup is still fresh and a tough subject. Fans are questioning U.S Soccer and the future strategy of player development. However, quietly growing in popularity and awareness is the sport of Futsal.
In New York City, New York City FC and the City are embracing the sport of Futsal and its importance in player development. New York City FC Sporting Director Claudio Reyna has on numerous occasions talked about the problems of U.S Soccer culture, parents, the arrogant culture of focusing on winning rather than development and the need for it to change:
"Futsal provides an organic outlet for young players to learn some of the basic skills on their own without the overbearing reach of parents. I think kids should be doing pick up or Futsal all the time, it is very important for technique."
Claudio Reyna's opinion still hasn't changed, a recent article with FourFourTwo shows:
At one point, a kid in the Futsal goal grabs the ball, and an adult voice cuts across the scene telling him to "throw it out." Reyna shakes his head slightly.
"I was just thinking, 'No, don't tell them that — let them figure it out by playing.' Give them time and you'll have kids leading it. Learning. That's what it's all about. Let the game teach them."
The development of the Futsal courts mark phase one of the club and the New York Mayor's Office launching a hugely ambitious program of 50 such courts in underserved communities around the city to give kids the opportunity to enjoy Futsal and the footballing format that will aid their development as players due to more touches on the ball.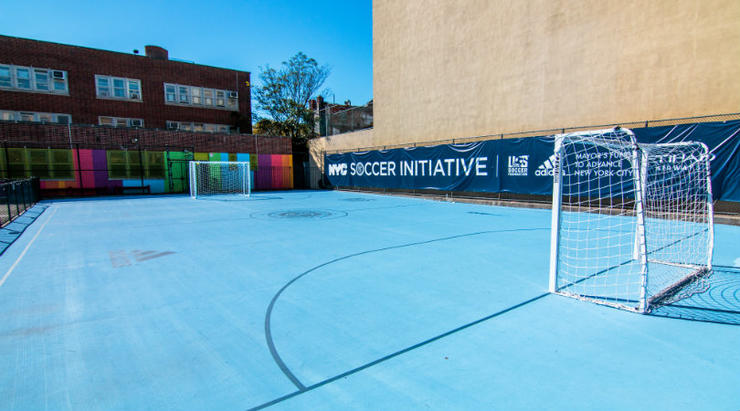 Pictures sourced from New York City FC and quotes from FourFourTwo
If you like the information provided, you can read more articles about grassroots and coaching by going to the top bar navigation or click here
If you like this article and would like to keep updated on Futsal news, developments etc then please submit your email below in the Newsletter section or by clicking on the Subscribe to Futsal Focus option on the header.
Follow Futsal Focus by clicking on Facebook, Twitter or Instagram or on the social media buttons on the right sidebar.