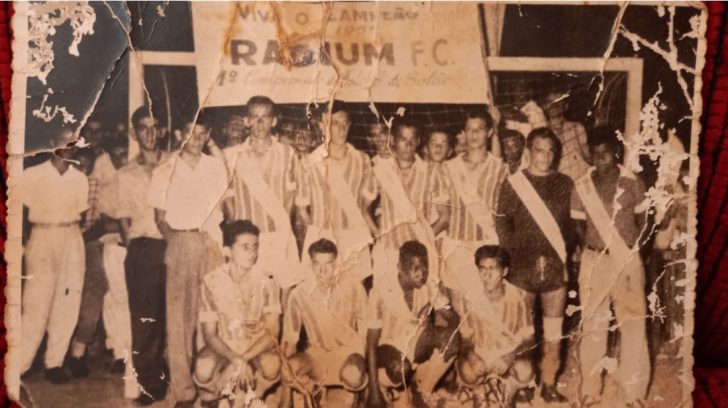 Estimated reading time:3 minutes, 6 seconds
After Bauru Atlético Clube (BAC) and before Santos, Pelé, the greatest football player of all time, played Futebol de Salão (known today as Futsal) on concrete courts and  became a champion in 1955 with Radium FC
At the age of 15, with the ball at his feet, Pele competed in not only soccer but also in Futebol de Salão (known today as Futsal). Pelé paraded skillfully on the concrete courts, put on a show, and was champion in Bauru. Between his time with Bauru Atlético Clube (BAC), friendlies for the Noroeste professionals, and his move to Santos, Pelé scored 40 goals in 12 games, was the top scorer, and playmaker in the Bauru futsal championship and celebrated winning the title in 1955.
King Pelé was born in Bauru. Pelé was brilliant as a boy on clay fields, and street football, but also on concrete courts, as Norberto Conte, 85, recalls. Norberto was a former teammate of Pelé at Radium Futebol Clube.
"Pelé was the youngest in our group, but his footballing ability was far above the rest. He was our friend and played with us on weekends on a dirt field in Rua Quintino Bocaiúva, behind the old Noroeste stadium that caught fire, where today Sesi is located. Pelé lived nearby, on Rua Rubens Arruda. And look how things are in the world of football are, just three years later he was celebrating winning the World Cup title (1958)", recalls Norberto Conte.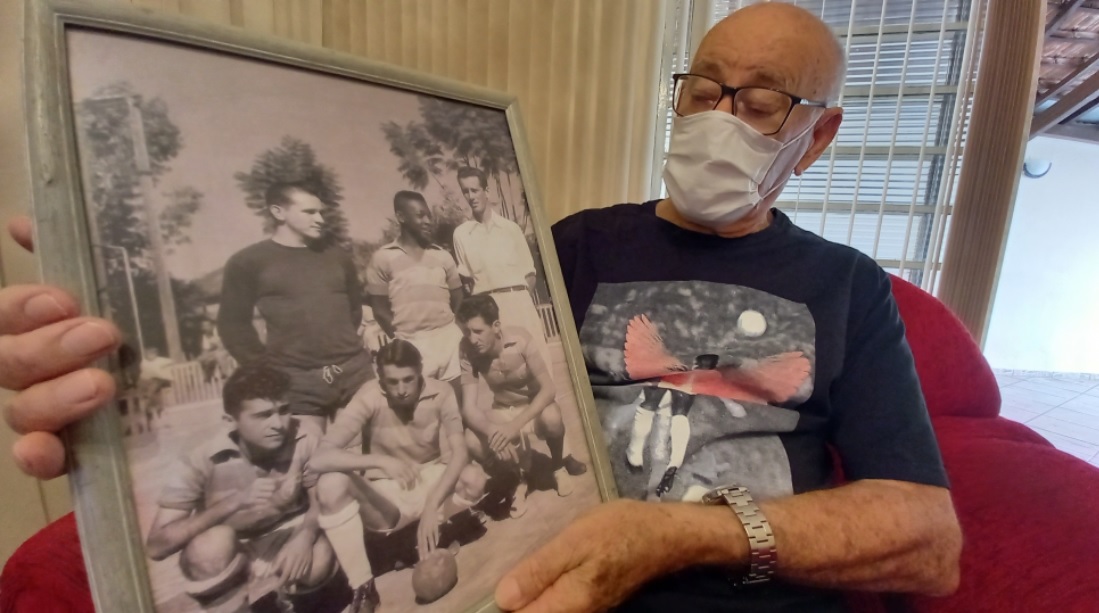 Both played and were champions in 1955 when Radium walked over their opponents. At the time, the newspaper A Gazeta Esportiva paid tribute to the champions and handed awards to the players and coach Canabrava. Sérgio, Paulo, Vitor, Norberto, Nenê, Dirceu, José Roberto, Pelé, Frangão and Gilberto were on the team.
"Half of the team has already passed on. We had a beautiful campaign in 1955. Undefeated champions, with 100% success and we scored 129 goals in 12 matches. We not only had the best attack but also the best defense, conceding 37 goals. And our top scorer was Pelé. He did what he wanted with the ball. We beat the best teams at the time, in the region", recalled the former teammate. Norberto Conte, then winger, served Pelé more with passes than he scored. He contributed five goals. The runner-up in that first futsal tournament was Posto São Jorge FC, with seven points behind Radium FC, which was also a field soccer team at the time."
"At the end of that year, Pelé went to Santos and would go on to win the hearts of the world. We ended up losing touch because at that time it was difficult to find each other again, but he always had affection for our team and was proud of where he came from. He even came to Bauru in 1972, already a three-time world champion, and we played together again. We played with Zoca too, his younger brother, who was a good player but had a huge shadow. He didn't succeed in football because he had the weight of being Pelé's brother."
Futsal Focus
You can read more articles about global futsal by going to the top navigation bar or by clicking here
If you like this article and would like to keep updated on Futsal news, developments, etc then you can now follow Futsal Focus via Google News by following our page which will send you an alert as soon as we publish an article so please click here and follow us on Google.
You can also keep updated on Futsal news, developments, etc then please submit your email below in the Subscribe to Futsal Focus option.
Follow Futsal Focus by clicking on Facebook, Twitter, or Instagram or on the social media buttons on the website.